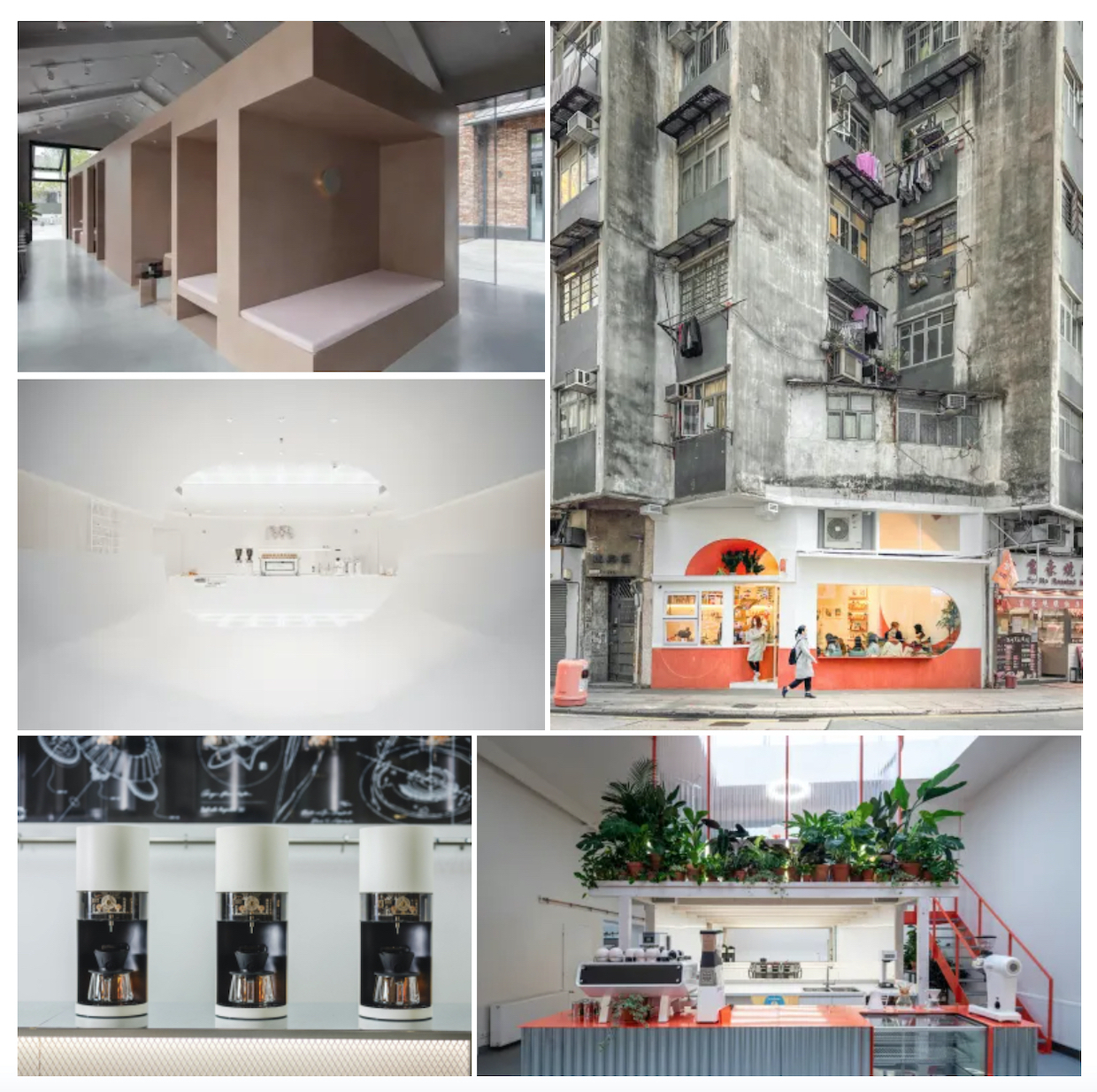 After a time of pandemic-driven social isolation and anxiety, the idea of the coffee shop as a place — a physical space in which to find and consume a beloved beverage — took on renewed significance in 2021.
As it turns out, not only did we miss people, we also missed walls, tables, sconces, reflective forms and all kinds of other physical embraces offered by our favorite coffee haunts.
Focusing on the far reaches of the out-of-home coffee experience, DCN's ongoing Design Details series attempts to shine a light on some of the most progressive and enthralling interior design work being done in the contemporary coffee sphere.
With a heavy focus on both mature and growing markets in East Asia and Southeast Asia in 2021, Design Details show ambitious efforts towards sustainability, reverence to the surrounding landscapes, fierce minimalism to highlight coffee, and even some ingenuity in customer convenience.
Here's a look at some of our top Design Details columns of 2021:
---
[Editor's note: This feature is part of our ongoing 2021 year-end coverage. Click here for additional stories. If you are a coffee shop owner, designer or architect and would like to submit your project for consideration, feel free to reach our editors here.]
---
Design Details: Thousands of Plastic Bottles Hidden in Plain Sight at Kōkako
Gazing at the various shades of hardwood, signature blue surfaces and dizzying array of cutting-edge coffee equipment, it might be easy to lose sight of the nearly 9,000 plastic milk bottles found at the newest outpost of New Zealand roaster/retailer Kōkako Organic Coffee Roasters.
Design Details: The iDrip Booth Blinds with Science in Taiwan
Taiwanese design firm 3+2 Design Studio has offered a bright contemporary take on the popular theme that great coffee is the result of both science and art.
Design Details: Steel and Stone for Cuts and Cups at Duet in Hong Kong
Combining for a precision-focused pairing in Hong Kong's Whampoa district is Duet, which is one part single-origin specialty espresso shop and one part hair salon.
Design Details: The Seamless Tunnel Vision of % Arabica in Chengdu
A minimalist reflection of the globalization of modern specialty coffee comes through in % Arabica's latest opening in Chengdu, China. The Japanese high-end coffee chain, which recently opened its first United States location in Brooklyn and now has locations in approximately 17 countries, turned to the French firm ARCHIEE for its third Chengdu cafe.
Design Details: Self-Serve Batch Brew at Single O Tokyo
The "serve yourself from the airpot by the condiment station" model in coffee retail settings has received a modern, sleek interpretation from an Australian coffee company operating in Japan.
Design Details: The White Expanses of the PAGA Microroastery in Bangkok
Opened earlier this summer in a corner building in the central business district of Bangkok, Thailand, PAGA Microroastery stands in white mountainous contrast to the busy streetscape.
Design Details: The Translucent Coffee Hub of Grounds in Prague
In the formerly industrial and now trendy neighborhood of Karlin in Prague in The Czech Republic, repurposed construction materials, including a clear corrugated plastic wall, have been used to create transparency between roasters, baristas and guests.
Design Details: Soft Concrete Connections at 1402 Coffee in China
Embracing old and new, indoors and out, 1402 Coffee beckons from the main road on the western entrance to the domestic tourist-heavy Aranya district along the Bohai Sea coast.
Design Details: The Hemispherical Daydream of Today is Long in Hong Kong
A group of young Hong Kong coffee professionals who studied and worked in Australia have brought a touch of Australian daylight to Hong Kong's Sai Ying Pun district with the opening of Today is Long.
Nick Brown
Nick Brown is the editor of Daily Coffee News by Roast Magazine.