Multiroaster coffee bar Cora Coffee has opened its doors in downtown Sacramento, California, marking the first specialty coffee concept to come from under the umbrella of Portland, Oregon-based hospitality group Chef's Table.
The coffee bar stands as the centerpiece of an expansive space on the ground floor of a three-story building run by Portland-based flex/office space-provider Centrl Office.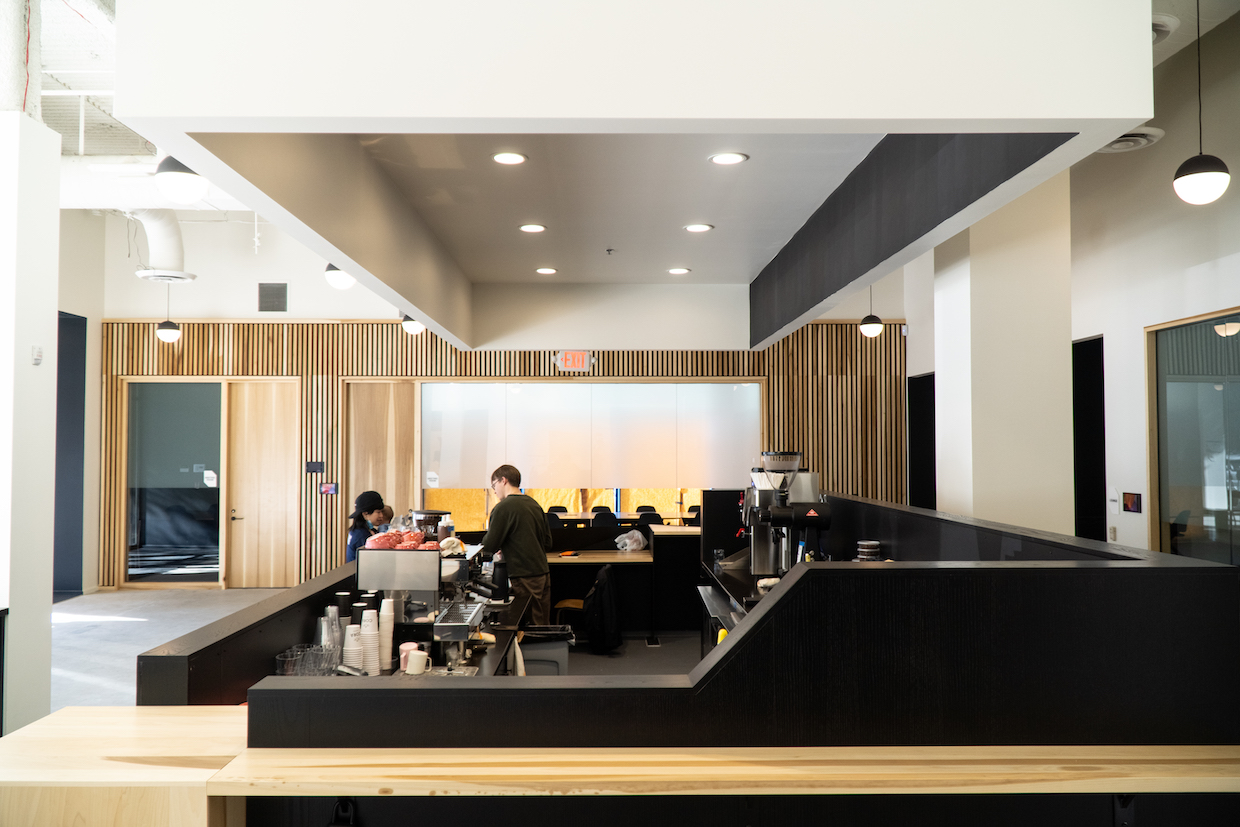 Cafe seating, long tables, a conference room and tucked-away nooks are lit with moon-like sconces are set apart by black and natural wood surfaces and white pillars.
"It's like a space-shippy vibe, with a childlike playfulness attached to it," Cora Coffee Director of Coffee MiMo told DCN. MiMo personally selected the selected salmon pink milk pitchers, ceramics and to-go cups that add pops of color to the environment.
The house coffee to be served in those cups is a private-label blend called Curly, developed in close collaboration with local roaster Juno Coffee.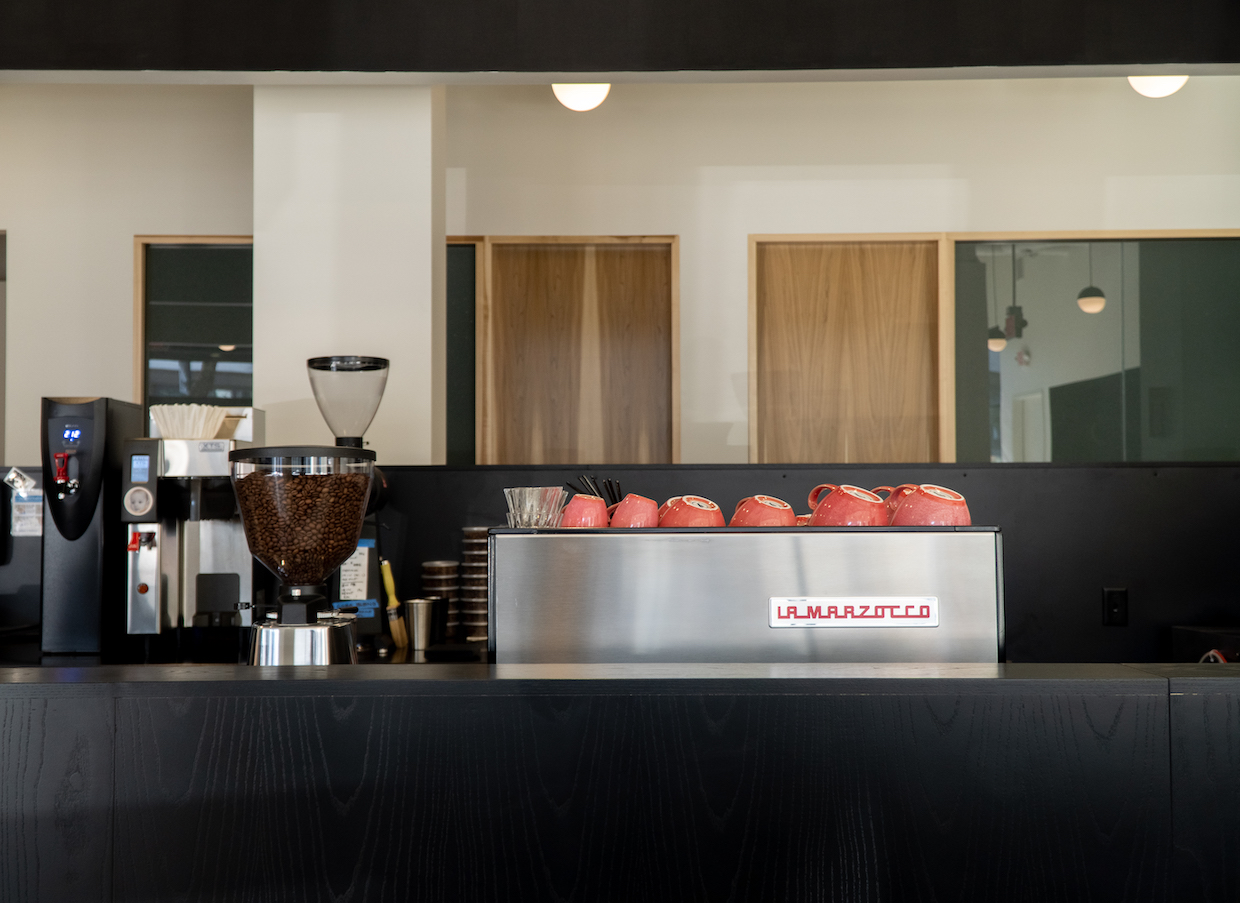 "We're going for a 'spro that's good with milk, stands out in a latte, but when you have as just a shot, it's still super complex," MiMo told Daily Coffee News. "It's not too juicy, not too chocolaty, just a nice middle ground."
Coffees that stray a bit more adventurously from the middle are sourced by MiMo through a rotating variety of roasters based throughout the United States.
The shop debuted with a natural process Ethiopian coffee roasted by Jen Apodaca at Oakland-based Mother Tongue Coffee and a Gesha variety roasted by Brandywine Coffee in Delaware.
---
Related Reading
---
MiMo, who took second place in the qualifiers for the United States Coffee In Good Spirits competition this year as well as second place in the 2020 Barista League Online Competition, said the next set of beans are likely to come from New York's Regalia Coffee and Richmond, Virginia-based Recluse Roasting Project.
All these coffees head towards a Mahlkönig EK43 grinder prior to extraction on a La Marzocco Linea Classic espresso machine or a Litmus Spray Head-equipped Fetco batch brewer.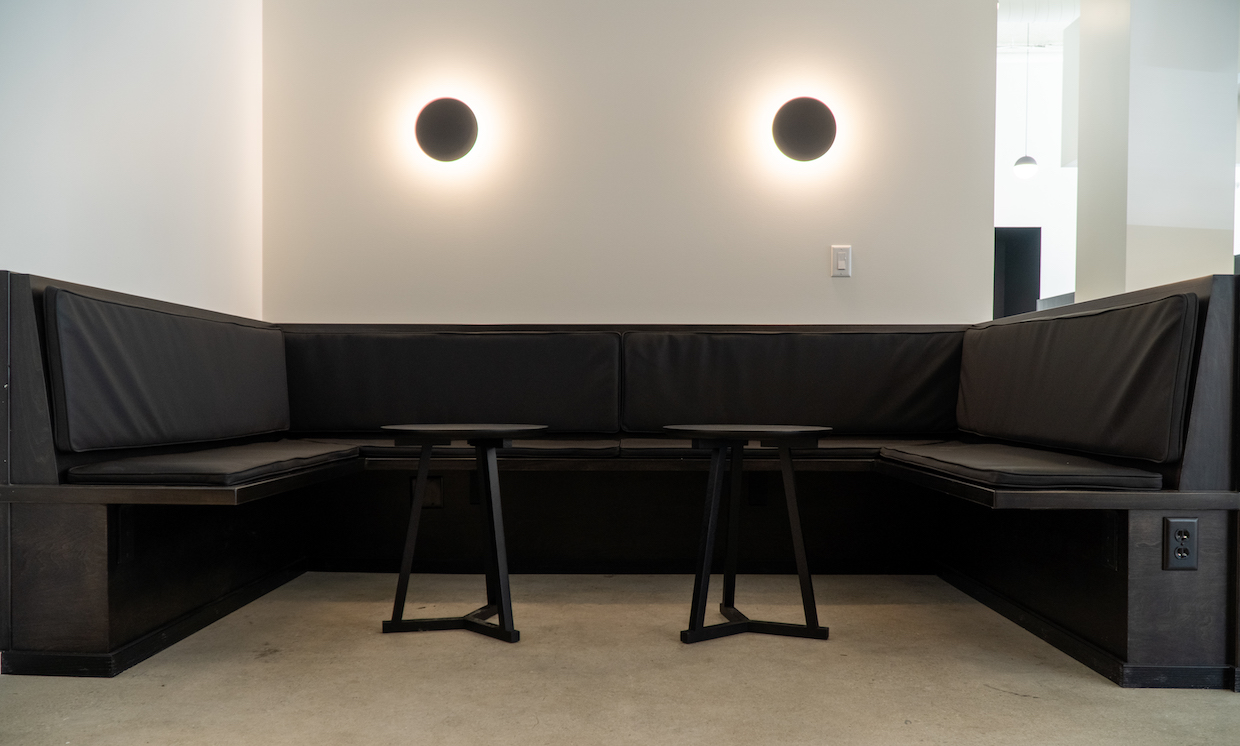 With 80 Centrl office-goers gradually filling up in the building around Cora, the shop's Curly blend will be used for batch brews on each floor. A rooftop event space called Aurora is slated to open this spring.
Cora Coffee, which opened on Valentine's Day, is named after the daughter of the shop's owner, Kurt Huffman, who also owns the Chef's Table hospitality group in Portland. Chef's Table is an extensive network of food and beverage businesses that includes restaurants, bars, a winery, bakery, catering company and more.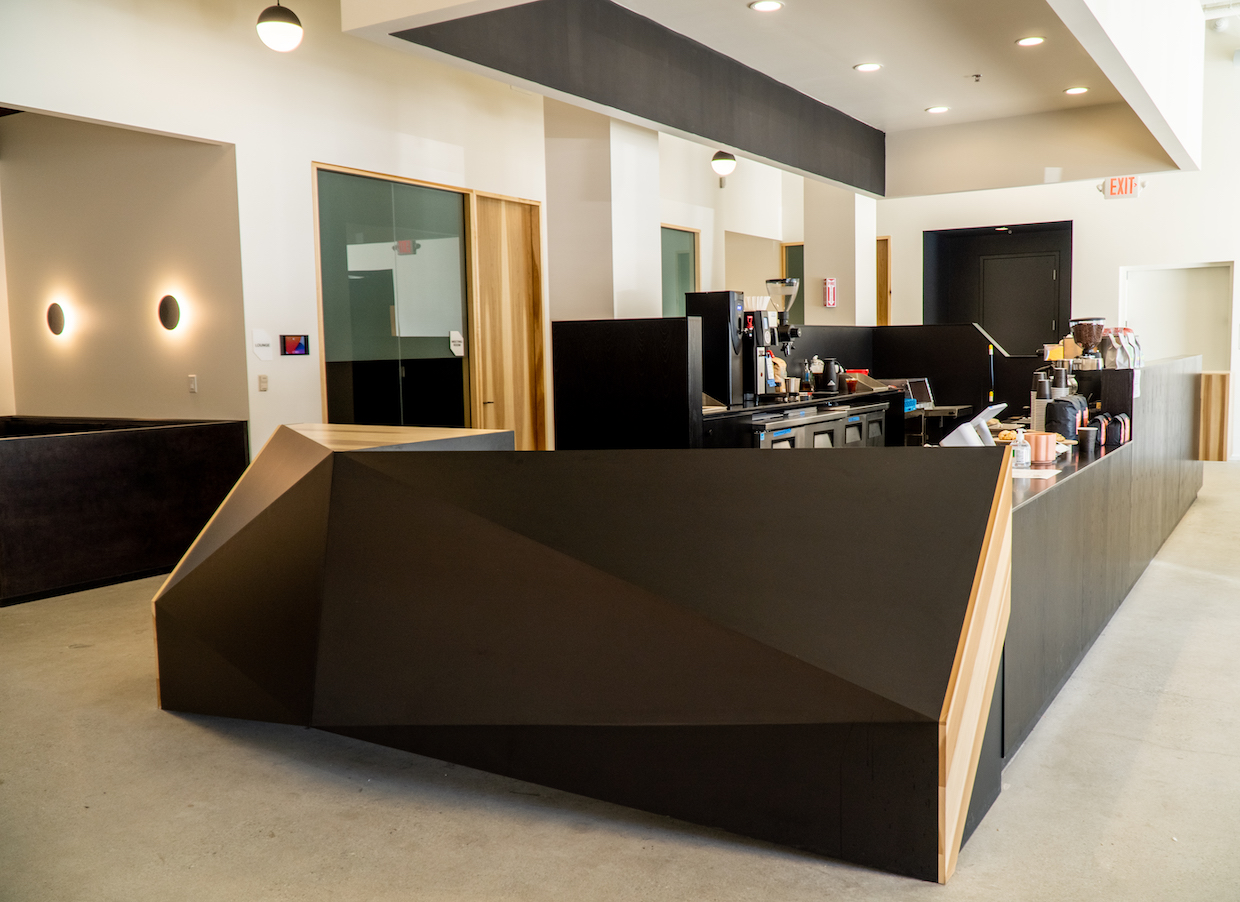 Huffman also owns the bar/pub Loyal Legion, which has one location in Portland and is opening its second in the new Sacramento building.
"I'm hoping that we'll become 'the barista's coffee shop,' like if we ever have [SCA Expo] in this area, people would come for the coffee specifically," said MiMo. "And hopefully after competition season, I'll be able to serve my competition drinks."
---
Cora Coffee is located at 1201 J St in Sacramento. Tell DCN about your new coffee shop or roastery here. 
Howard Bryman
Howard Bryman is the associate editor of Daily Coffee News by Roast Magazine. He is based in Portland, Oregon.