In a state known for its lakes, the coffee level has significantly risen in the central Minnesota city of Big Lake, where Ember Coffee has launched a roastery and bakery.
The new production facility lives upstairs from Ember's co-working space and cafe, which opened in April of this year. After the summer buildout of the roastery, Ember's total footprint now occupies approximately 3,000 square feet in the city between Minneapolis and St. Cloud.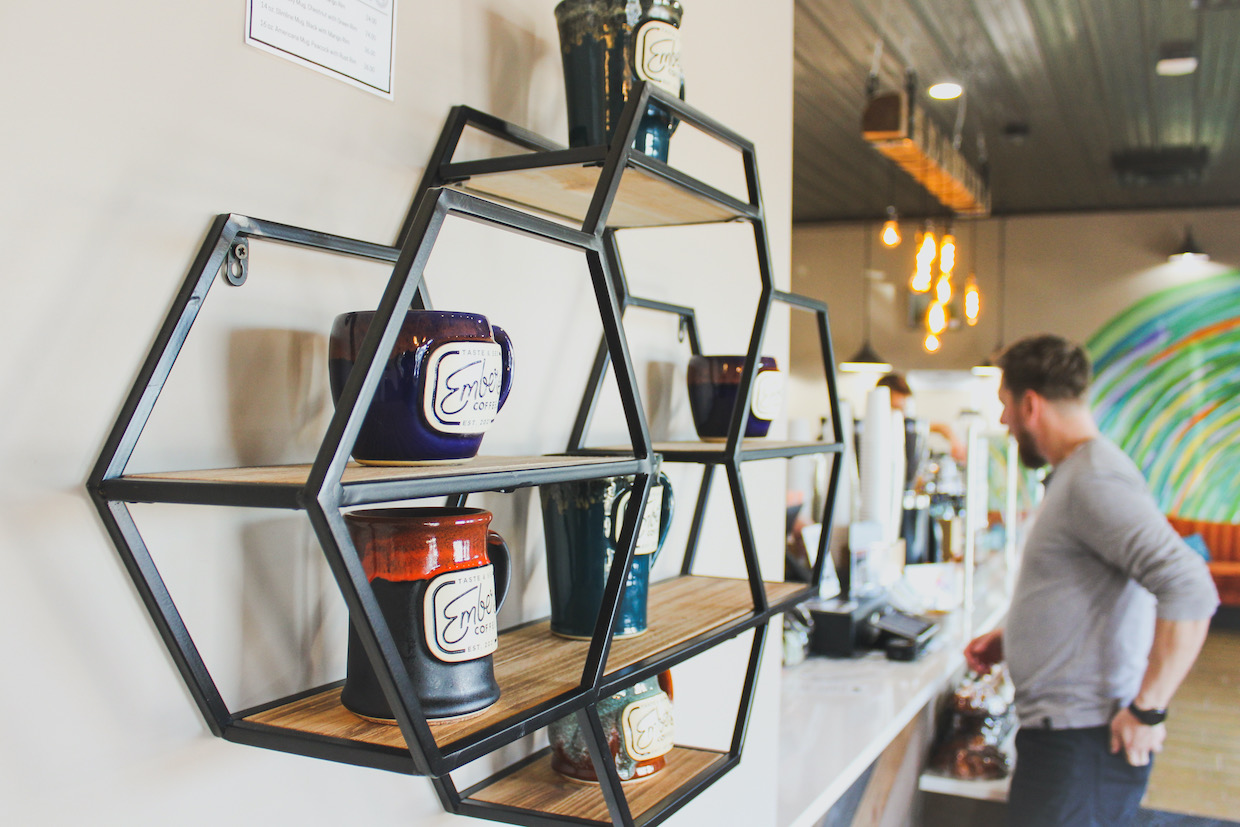 Ember Coffee Owners Elisa and Matthew Berry now oversee a pair of Coffee Crafters fluid bed roasters, including an Artisan 3-e model for profiling and the Artisan X-e for production.
Matthew Berry told Daily Coffee News that while roasting had been a long-term goal for the young company, consultations with Nick Reid of Rapid City, North Dakota-based Pure Bean fanned Ember's flame.
"We went out to vacation in Rapid City this past July, and [Reid's] encouragement and coaching was unparalleled," Berry told DCN. "As a new business, we needed to look for ways to differentiate ourselves in the market, provide a better quality product to our customer, and meet the flavor/profile expectations of our customers. Bringing all this in-house has allowed us to do all this, plus save us on operating expenses over the long haul."
Berry uses Artisan roasting software as well as a beta version of Copilot, a third-party automation kit for Coffee Crafters machines developed by Jason Scott of Hermetheus Coffee.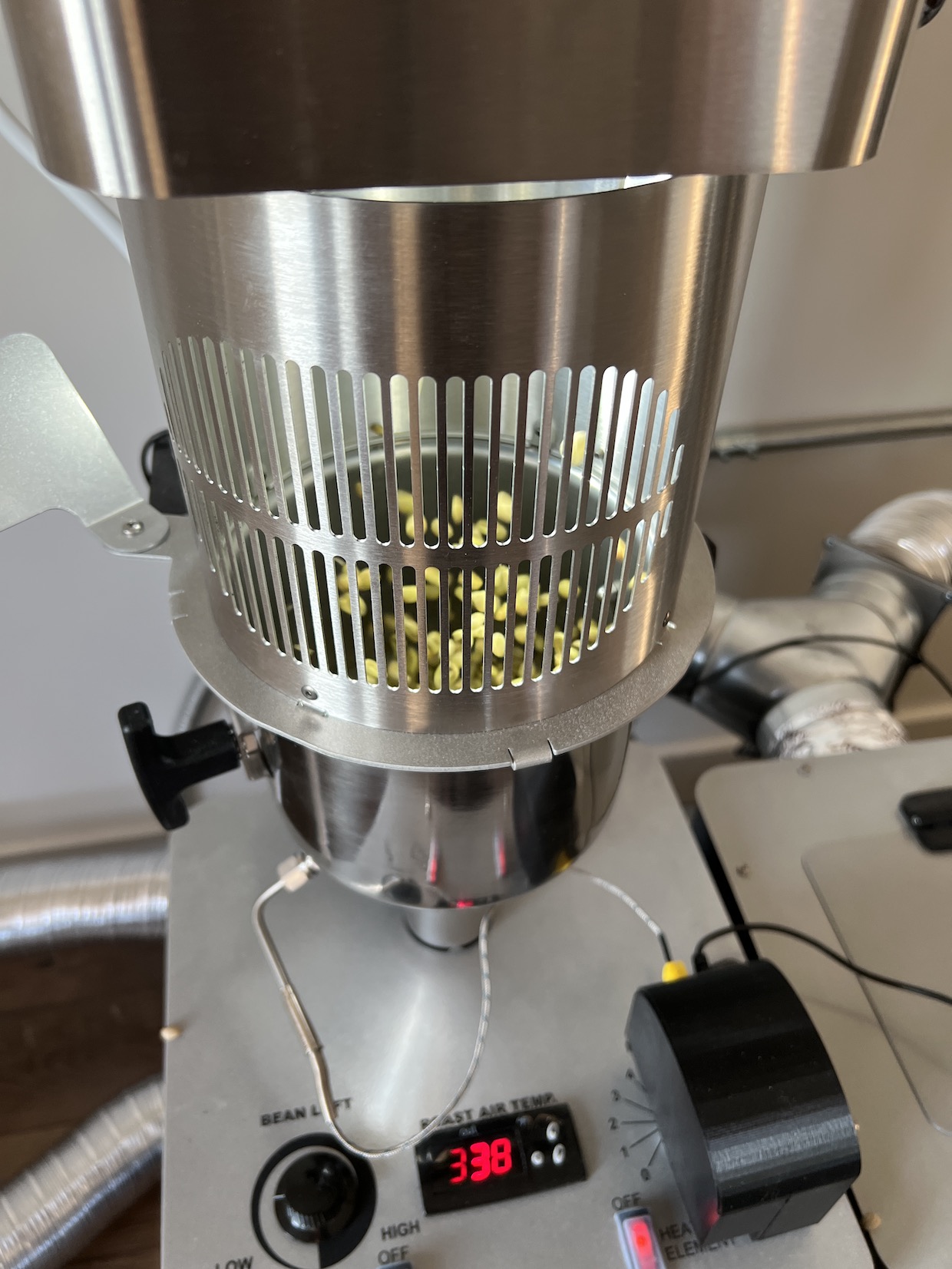 In the Ember shop, roasted beans make their way to a Mavam espresso system, whose under-counter design keeps the space clear between baristas and guests.
"[The Mavam] is something that defines the ethos of our space. It all goes back to our core values of kindness, integrity, and hospitality," said Berry. "Another shop can buy a similar couch, replicate our style, or even use the same equipment, but our culture, that's the secret sauce. It's not about what you look like or what gear you have; it's about you, the people, who you are on the inside and where you refuse to compromise."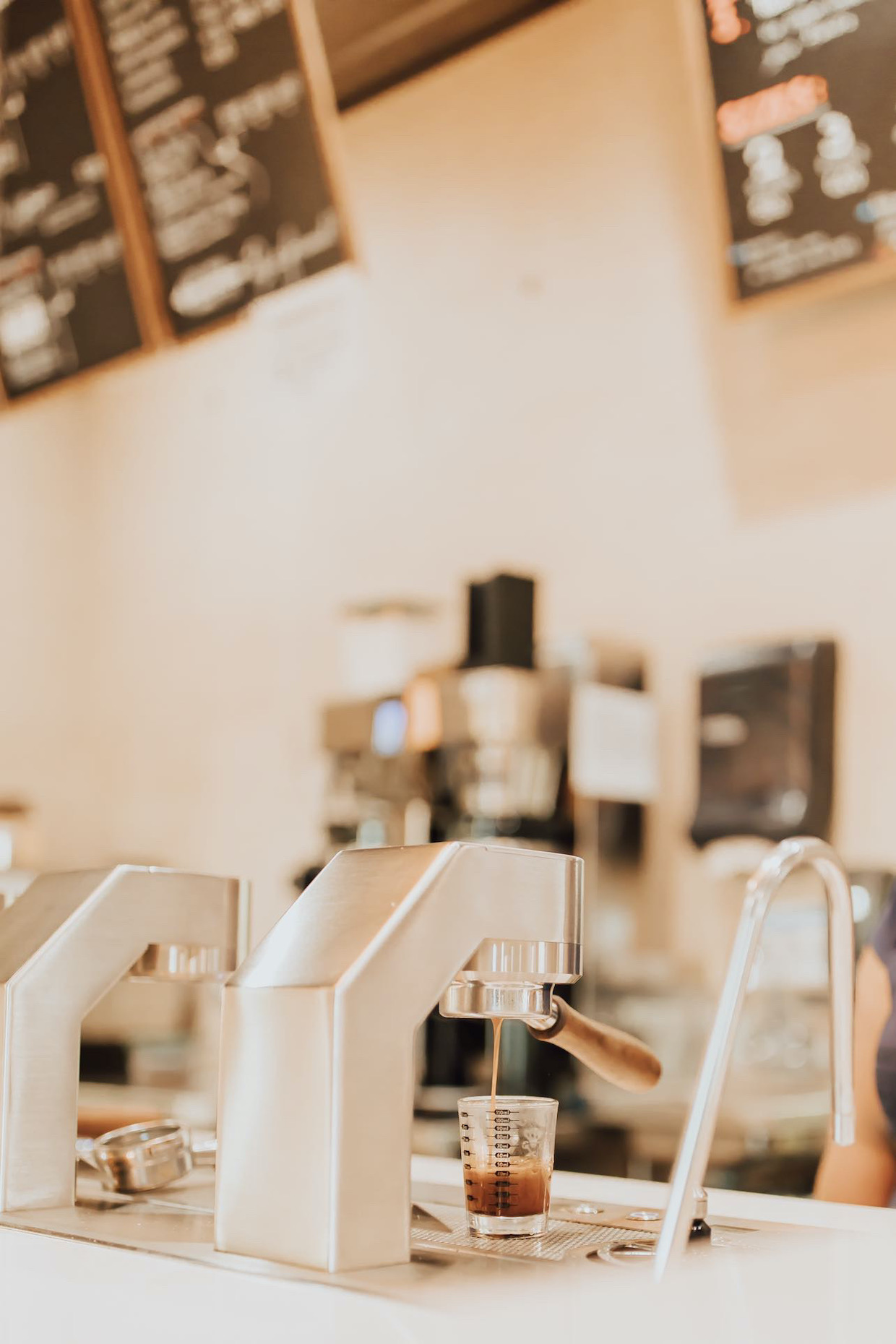 With its living-room-like atmosphere, subscription-based amenities for roaming workers, selection of ice creams made by Madison, Wisconsin-based Chocolate Shoppe and now in-house baking and roasting, Ember is preparing to set the local coffee scene ablaze.
"The coffee is in front, and the syrups are in back [of each drink]. That approach is a major shift here in Central Minnesota," said Berry. "Many people are used to the big chain coffee stores, with these drive-thru cabins everywhere, where the quality of the coffee is so poor that they put the sugars and syrups in front to compensate for their lower quality product. We are proud of the specialty grade coffees we roast and provide in our drinks."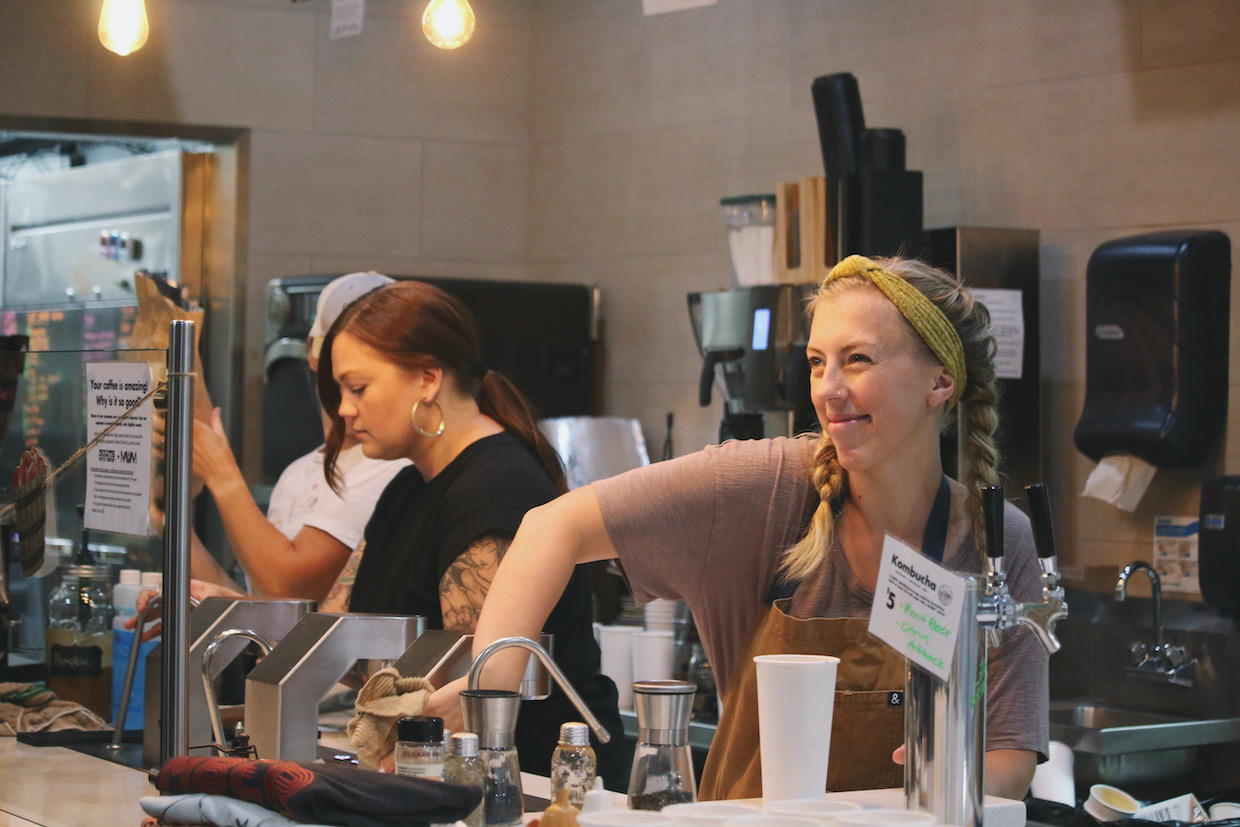 While Ember has rolled out a core espresso blend, coffees roasted by Duluth Coffee Company remain for drip preparation as the company slowly transitions the coffee program in-house. Ember is also warming to the idea of roasting for wholesale accounts, though growth in that direction will be a slow burn.
"We're only going to move at a speed that ensures the quality of our product doesn't suffer," said Berry. "We've seen other businesses go down that path too quickly and the integrity of the product has suffered. We're also very selective of what businesses we partner with. To us, it's not just about making a buck. It's a question of whether we have similar culture, if there's synergy there. You have to enjoy who you work with."
---
Ember Coffee is located at 450 Jefferson Blvd., Ste. 1, in Big Lake, Minnesota. Tell DCN's editors about your new coffee shop or roastery here. 
Howard Bryman
Howard Bryman is the associate editor of Daily Coffee News by Roast Magazine. He is based in Portland, Oregon.