The nonprofit Alliance for Coffee Excellence is hosting an extraordinary coffee tasting experience next month in Portland, Oregon, putting fourth 11 first-place coffees from the globally renowned Cup of Excellence competition program.
Called "Cup the World," the ticketed event is taking place Saturday, Dec. 3, at the Portland headquarters of cast iron cookware manufacturer Finex.
The spectacular coffee menu includes Cup of Excellence winning coffees from Ethiopia, Colombia, Nicaragua, Mexico, Brazil, Costa Rica, El Salvador, Honduras, Ecuador, Peru and Guatemala. With each coffee scoring 90+ points according to an acclaimed international jury of tasters, these also happen to be some of the most expensive coffees in the world, according to 2022 CoE auction results.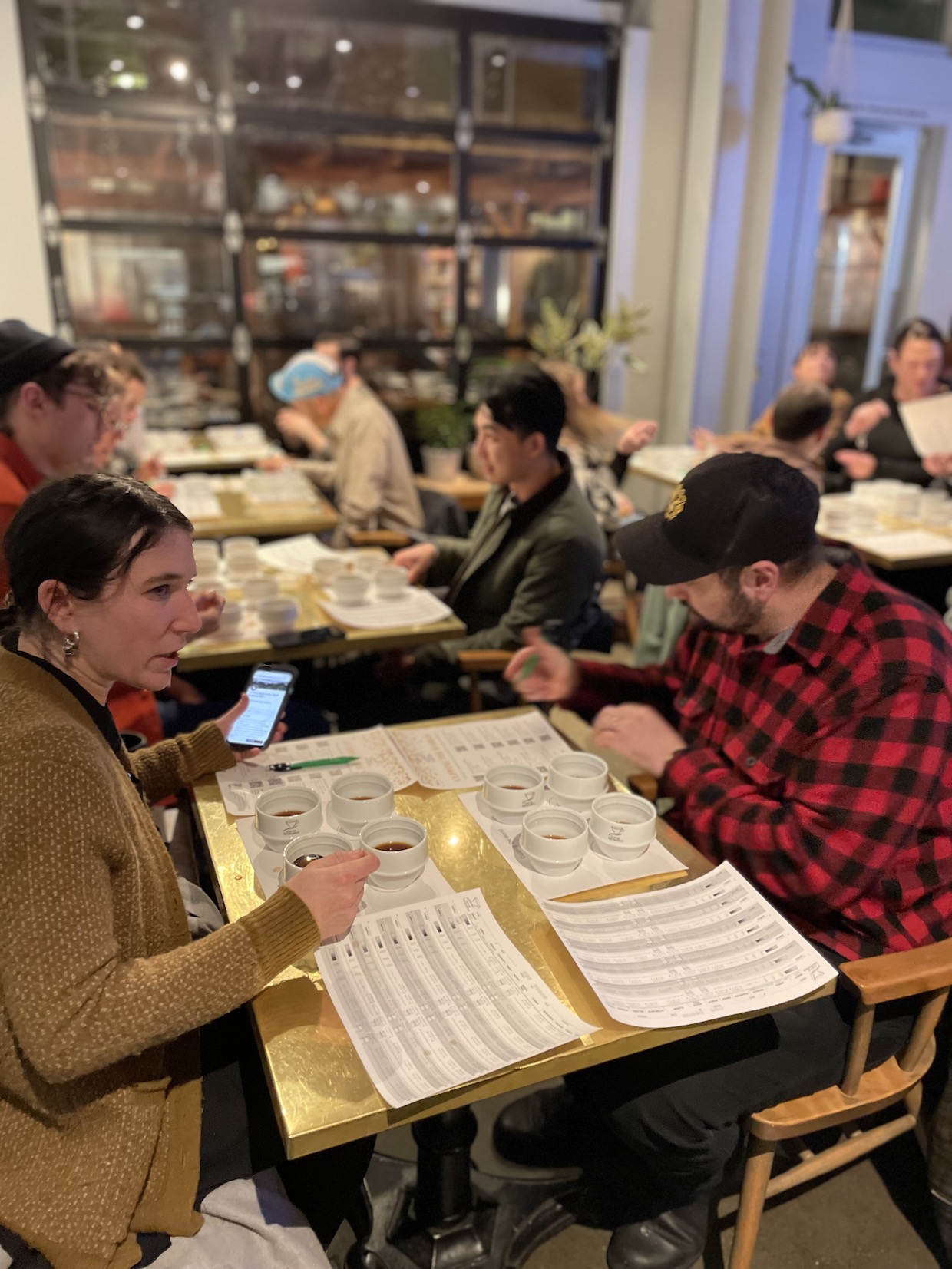 Cup of Excellence will be leading the tastings, while numerous award-winning coffee producers are expected to attend. They include Antonio Rigno de Oliveira Filho of Brazil, Jose Roberto Monterroso Pineda of Guatemala, Giancarlo Rusconi of El Salvador and Benjamin Paz Muñoz of Honduras.
Following the tasting, Portland-by-way-of-Australia coffee company Proud Mary will be providing some light bites. There will also be a selection of natural wines, craft beers and sparkling drinks, as well as additional coffee tastings courtesy Alliance of Coffee Excellence members.
A raffle will feature an appealing range of culinary and coffee-related goodies from participating companies such as Finex, Rockaway Roastery, Bean Box, Kruve, Little City, Saint Anthony Industries, Idle Hands, Carrboro Coffee Roasters, Comandante and Origami.
Tickets to "Cup the World" cost $85. More event information can be found here.
---
Does your coffee business have news to share? Let DCN's editors know here.