Refinement in roasting is an ongoing process, and on it went at very high levels throughout 2014. We've seen the creation of an influential new taster's flavor wheel that hopes to expand experiential dialogue, new cupping forms, and plenty of literature designed to help roasters inch closer to perfection.
But of course, roasting is not all about process. We've seen some downright heart-warming relationships in 2014 — see the story of Andy Sprenger and Kapo Chiu, or the story of Tony's Coffee and Colombian producer Café Granja La Esperanza — that led to great roasts, as well as big-time accolades.
Here are just a few of the top stories affecting roasters in 2014, presented in loosely chronological order:
Since its creation 18 years ago, the Specialty Coffee Association of America's Coffee Taster's Flavor Wheel has become a ubiquitous tool, hanging in frames in cupping areas throughout the country. Now Counter Culture Coffee has created its own version of the wheel, one Counter Culture Coffee Buyer and Quality Manager Timothy Hill hopes will help move the industry forward in terms of sensory dialogue…
The 4th Annual Good Food Awards recently came and went, with 14 U.S. roasteries winning for coffees that demonstrate lovely cup quality as well as forward-thinking and innovative approaches to sustainability and production. (See the full list of winners here.) As the awards program has grown, giving winners foodie a badge of honor and powerful marketing ammunition, we've been fielding a number of questions from small roasteries throughout the United States asking just what's going on with the GFAs…
A group of German and Swiss researchers have published a study that may help shed some light on how factors like batch size and varietal type can affect the transformation of volatile organic compounds (VOCs) during the coffee roasting process. Published in the Journal of Mass Spectronomy, the study is as much about spectronomy research as it is about coffee roasting, reaching extremely technical levels…
Nestle-owned pod coffee giant Nespresso is firing back at influential Norwegian roaster Tim Wendelboe, arguing that its pre-ground coffee capsules match the quality of Wendelboe's own. The debate stems from a multi-video series produced by the Norwegian news agency Aftenposten in which Wendelboe gives home brewers advice, insight and demonstrations on all things related to quality coffee brewing…
Thanks to the emergence of coffee culture in traditionally tea-loving Tokyo over the past years, there is now a good likelihood of happening upon a quality coffee bar in any number of the city's bustling commercial corridors…
"Relying on your taste buds can be problematic, at best," says Coffee Shrub's Dan Wood, adding, "In the past, hand-feel has been relegated an accidental spill and a burn or through the filter of a paper towel when you're cleaning up a mess when you spill your coffee." However, he says, "It's surprising how much information you can actually parse out just by using your hands."…
Andrew Bowman has had a long relationship with Tony's Coffee in Bellingham, Wash. The San Jose, Calif. micro with which he got his start in roasting in 2003 soon after merged with Tony's, and it was nearly 10 years ago he relocated to Bellingham and took over as lead roaster. For the past two years, Bowman has been the company's director of coffee, with a large hand in green buying, new product development and production team management…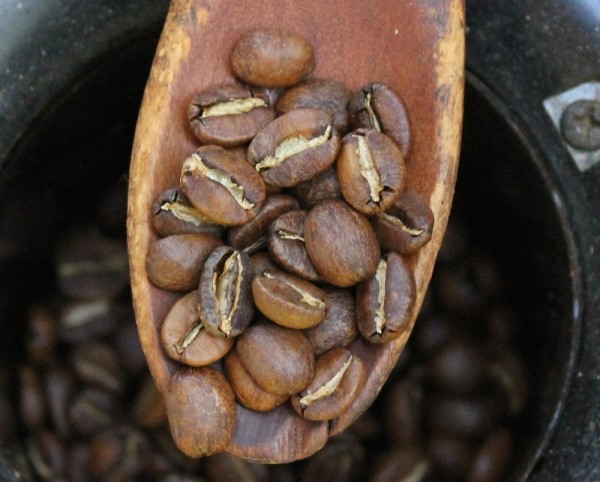 A University of Texas acoustician with a personal passion for coffee has led research toward a potentially automated roasting process that responds to sonic measurements from coffee's first and second cracks…
Direct trade is a fuzzy concept, even for those people who make a living among coffee supply chains. So it's no wonder the concept can be completely mystifying to consumers…
Cupping only exists in context. There is the context of the cupper (experience, palate, motive, etc.), but there is also the context of the cupping form. The framework by which coffees are scored, the form naturally changes company to company, cupper to cupper…
The international development organization Hivos is calling on the world's top roasters by volume to increase sustainability efforts as climate change threatens long-term production capabilities in some of the world's main growing regions…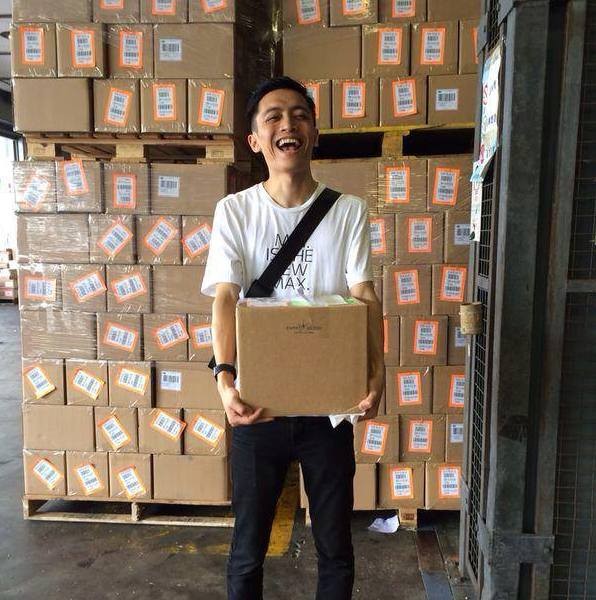 The concept of relationships in coffee is a huge one, applying to any combination of people including farmers, importers, buyers, roasters and consumers. But the coffee is always the tie that binds. Rarely is the concept of coffee relationships manifested so perfectly as in the case of Kapo Chiu, the owner of Hong Kong's The Cupping Room, who recently placed second at the World Barista Championship in Rimini, Italy, after a meteoric four-year rise in the coffee world…
South Koreans are importing more roasted coffee from the United States, reflecting the popularity of U.S. brands, as well as relaxed trade taxes. The amount of roasted coffee imported by South Korea from the United States saw a double-digit annual increase in 2013, according to data released July 4 by the Korea Customs Service and obtained by multiple Korean news outlets. U.S. roasters supplied the country with 3,066 tons of roasted coffee in 2013, a 16.5 percent increase from 2012, and a 97 percent increase from 2011…
The Fair World Project has released an analysis of the trading and transparency practices of some of America's leading roasters, with some surprising and potentially controversial results. An independent campaign of the Organic Consumers Association, the Fair World Project was launched in 2010 as a kind of watchdog group to clarify and protect language related to certification claims…
Over the past decade as a consultant, I've had the opportunity to cup thousands of roast batches from more than two dozen machines, and to compare those batches' roast data to their cupping results. Upon focusing on only the most stellar, memorable batches, a few patterns became clear: One was that first crack* began at between 75%–80% in all the great batches. Put another way, "development time" was between 20%–25% of total roast time…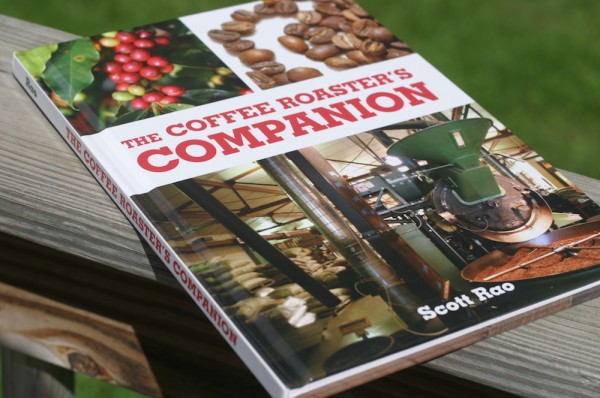 Rao, a roaster, former retail owner, consultant and author who may be best known for his book The Professional Barista's Handbook, says initial sales of the new book are wildly exceeding his expectations, suggesting there may indeed be a healthy population of roasters looking for more written resources to improve their craft…
One of the world's most audacious coffee bars and roasteries, the eco-Steampunk-inspired Truth Coffee in Cape Town, South Africa, says it is now roasting completely on biofuels created from waste oil from food cooking…
Coffee companies are often built around a strong mission, but rarely is the mission this singular and personal. Marlee Benefield last month introduced a micro roastery called Chasing Mercy. The mission: To adopt an orphaned child and give it a permanent place in Benefield's home…
Coffee Fest held its final show of the year this month in Portland, including the national competitions for its three flagship events: America's Best Coffeehouse (barista-focused), America's Best Espresso (roaster-focused) and the Latte Art World Championship open (self-explanatory)…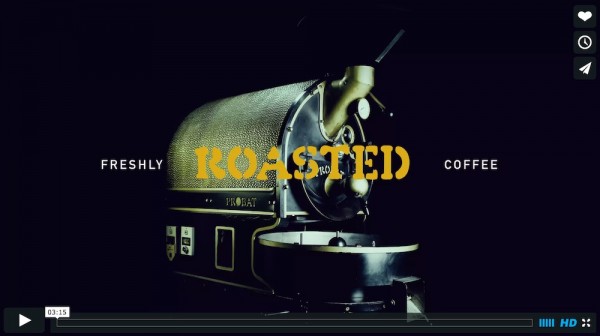 Using GoPro and Canon DSLR cameras, Hungarian roaster Laczkó Gábor has given us an extraordinary view into the mechanisms of a commercial coffee roaster. The video, "Roasted," was shot by Attila Zérczi and takes place inside and around Gábor's Probat roaster at his Kávékalmár Kft micro roastery, capturing the actual roasting process from unpacking green beans to packaging the finished product…
While the list has many coffees that are no longer available or may be past ideal freshness, it nonetheless celebrates the efforts of a diverse group of roasters committed to sourcing and roasting rare and dynamic coffees that have provoked palates throughout the year…
Nick Brown
Nick Brown is the editor of Daily Coffee News by Roast Magazine.