As we mentioned in our year in review on supply sustainability, the trend toward traceability —whether originating at the roaster, retail, or import level — has had very real reverberations throughout the supply chain.
While that review focused more on issues at origin, we wanted to share a separate review of stories from this year that relate more specifically to trade issues, especially as the concept of direct trade continues its muddling in the consumer lexicon. Green coffee buyers and North American importers are acutely aware of the many difficulties in sourcing fine coffees, and we've seen remarkable ingenuity and business model evolution in 2014. Here are just a few of this year's top stories relating to green coffee buyers domestically and abroad: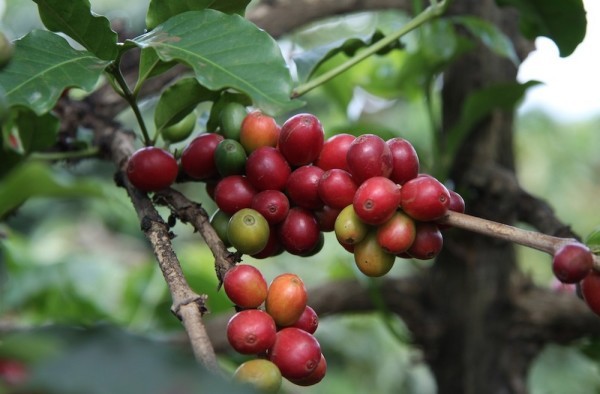 The Wall Street Journal yesterday published a must-read story for anyone interested in the future of direct-trade relationships for premium coffees among growers, importers and roasters. The story revolves around two essential questions: 1) Who is at fault when contracted small lot coffees fail to meet quality expectations; and 2) What can be done, if anything, to revise contract language to mitigate risk among all parties involved — primarily producers, importers and roasters?…
Wicha help developed the Doi Chaang, which remains 50 percent farmer-owned and maintains a distribution relationship with Vancouver-based Doi Chaang Coffee Company. He was known for his deep commitment to helping improve the quality of life among the coffee farming Akha tribal community in mountainous Northern Thailand, where he worked and lived…
Today, more than ever, with the increasing volatility of the coffee market and our growing understanding of the challenges faced by our partners at origin, we must seek the next level of mutually beneficial commercial relationships as we buy our green coffee…
Erna Knutsen, known for coining the phrase "specialty coffee" four decades ago, is retiring as operations begin to wind down at Knutson Coffees Ltd. Knutsen takes with her a rich personal and professional legacy in the specialty coffee world: from developing her green coffee company over nearly 30 years, to her extensive work in coffee trade organizations, to helping pave the way for women in what has been a traditionally male-dominated field…
There is a huge storm of dust in Nyeri and Kenya's other heralded coffee-growing regions that is nowhere near settled, as a new government-led program that purports transparency and agricultural growth threatens existing relationships and leaves some buyers doubting. This past season's centralization of milling in Nyeri is just the beginning of a regional oversight program for coffee trade among a number of the country's primary growing regions, including Kiambu, Meru, Murang'a and Kirinyaga…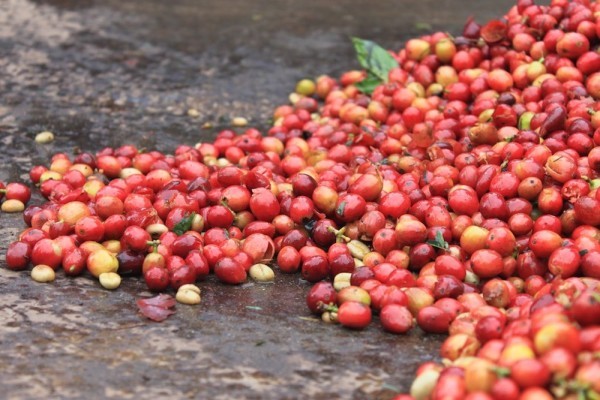 Last week, I told the market here that if it wants meticulous selection, conservation of heirloom cultivars and improved cup quality, it needs to create incentives for them. Today, I explore the extraordinary efforts of one roaster to do just that…
When Vega Coffee launches its pilot program following this Kickstarter campaign, few people in the coffee industry will be wearing as many hats as Noushin Ketabi and Rob Terenzi. Working directly with farmers in Nicaragua, the pair will essentially be green coffee buyers, farm-level roasting equipment designers and providers, roaster trainers, U.S. importers and online sellers of roasted coffee…
Buying directly cuts out the middleman, so more money stays with the farmers. But what about another trend: Large transnational roasters that set up branch offices to buy directly from smallholders, eliminating the middleman buyer yet paying the same low price. This is as direct as trade gets, yet it brings up some serious concerns surrounding justice and sustainability…
A week ago, some of the biggest names in coffee sourcing gathered at the Intelligentsia Coffee headquarters in Chicago to begin a quality analysis process that is likely to have a major impact on the future of Colombian specialty coffee…
As we mentioned in the first part of this series — a history of global coffee production — coffee with a capital C is a fragile organism on which millions of people depend, not only to get through their day, but for a livelihood. In framing coffee's history in a period of generation-crossing decades, we can get a long view of commodity coffee's history and potentially some glimpses into its future…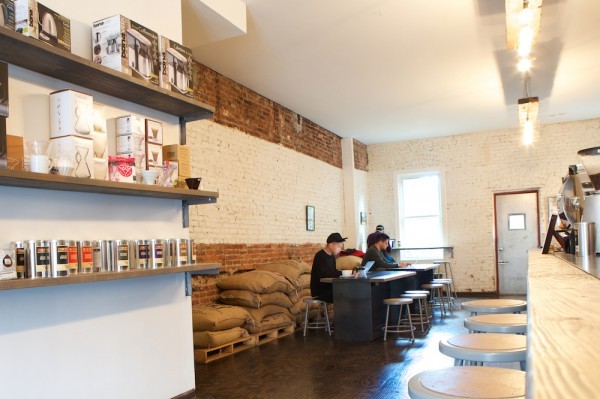 There's a relatively new coffee spot in Gowanus, Brooklyn, that has many of the trappings associated with today's high-end retail shop, including grinders, brewers, lounge seating, bags of roasted coffee on the shelf, even sample roasters. But look closely and you realize the star of this shop is something not often seen by consumers: green coffee…
It is entirely possible that the changes that have occurred in green coffee buying practices over the past decade or so — including a focus on traceability and sustainable relationships with farmers, and the general elevation of origin as a differentiating factor in high-end coffee — may not have developed as fully without the influence of ACE and the farmer-forward CoE program…
Nick Brown
Nick Brown is the editor of Daily Coffee News by Roast Magazine.