The Financial Times has published an insightful, 10-story series on coffee and sustainability, although getting there means moving through a paywall. For those of you who are FT subscribers, or who know how to google "get around paywalls," here's an overview of the 10-story series.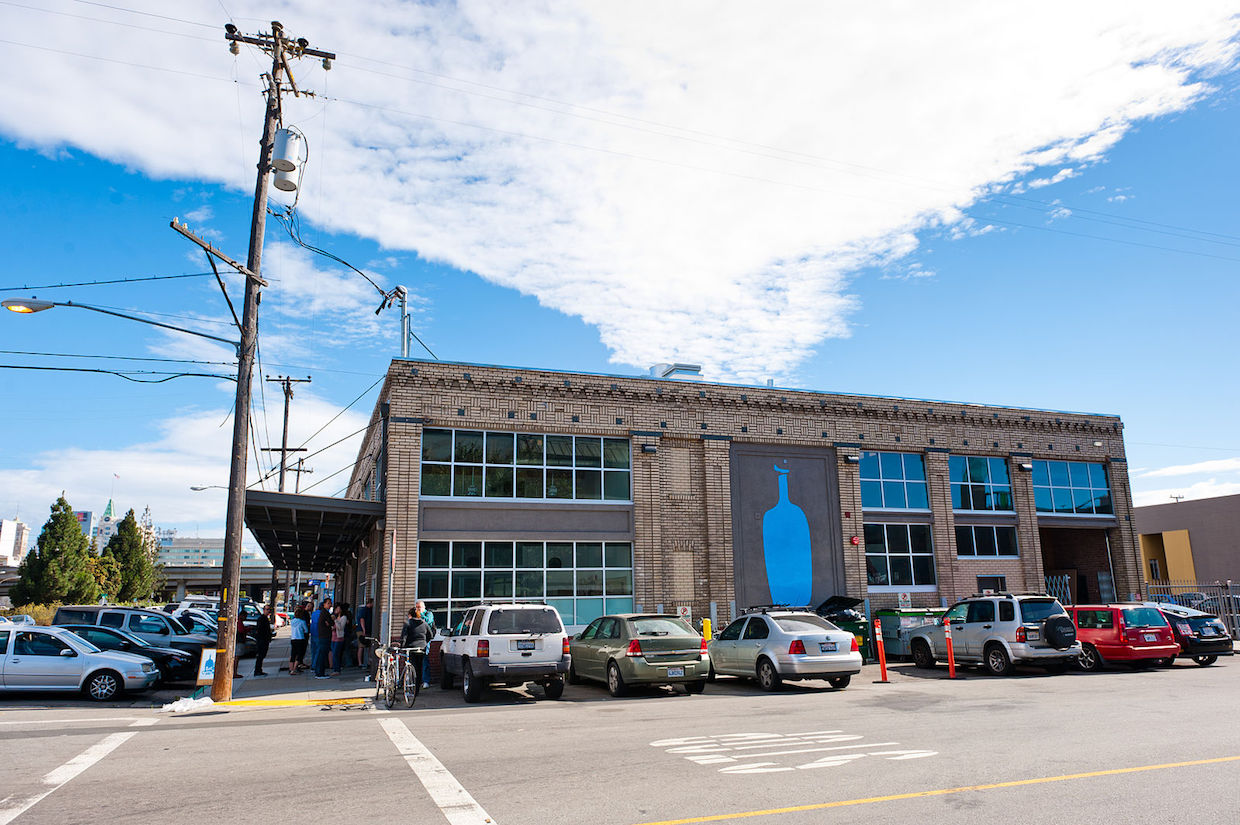 Escaping the torrent of feelings that gushed from consumers and coffee pros alike following Blue Bottle Coffee's announcement that it was being acquired by the Swiss food giant Nestlé, some news sources have managed to put together reasonably thoughtful pieces on what the acquisition means for the specialty coffee industry at large. Food & Wine published some interesting analogies to consolidation in the craft beer industry:
Clearly, their coverage may never come close to where Starbucks has managed to go, but that's not the point — Chicago's Goose Island Brewery, a pioneer in its time and still a producer of spectacular craft beer, sold out to Anheuser-Busch InBev back in 2011. Is Goose Island's IPA on on tap in every single bar in America, yet? No, but it doesn't have to be — maybe we're now in an era where every good food and drink idea no longer needs to be rolled out a million times over.
Eater has an even more interesting read called "Has Craft Coffee Finally Peaked?" that suggests VC investment in specialty coffee brands is on the wane, from a high point in 2015:
It's been over five years since venture capital firms first threw cash at their favorite coffee shops, including Blue Bottle. While private investment into food and beverage firms hit an all-time high in the second quarter of 2017, driven mostly by investments into meal replacement liquid Soylent and fat-infused coffee Bulletproof, according to data research firm CBinsights, the number of deals VC firms have made with speciality coffee purveyors has dropped since 2015. As analysts predicted last year, the VC rush, at least into craft coffee, is slowing down.
Speaking of coffee in America, how about American coffee in Italy — and not the good, clean filter kind; we're talking about the big, sugar-and-whipped-cream-laden kind you see on celebrity IGs. One growing Italian coffee chain called 12oz Coffee Joint is finding success giving customers just that, according to a recent BBC News report:
But what made Italian founder David Nathaniel want to sell American coffee in his home country?

"I have two children who are teenagers — whenever they went abroad they always wanted to have photos posted on social media with big cups of coffee with whipped cream," he says.

"Then one day I saw a typical woman from Milan with her Louis Vuitton handbag with a big cup of coffee and she became my muse."
What's next, Starbucks in Italy?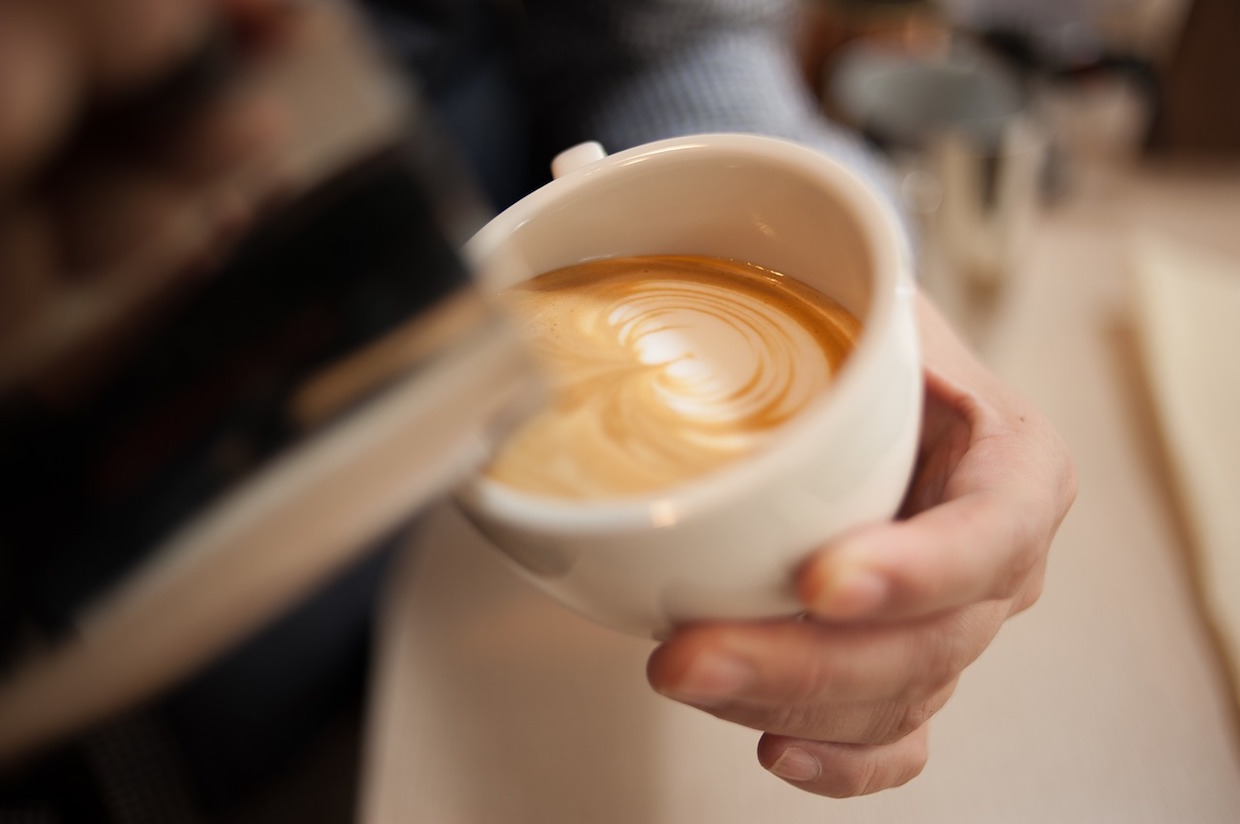 Boisterous La Colombe Coffee founder Todd Carmichael says the American workforce needs a minimum wage raise, and if companies aren't willing to dish it out, they shouldn't be in business:
Our workforce, profitable companies, and consumers as a whole need a minimum-wage raise. If even profitable, growing concerns like a coffee-roasting company can do it, so can others. I'll go even further and say that unless you pay your employees a nonpredatory living wage that keeps people and their families above the poverty line, you don't deserve to be in business. And you certainly don't deserve a tax break for creating predatory-pay "jobs."
In the capsule race, Italian coffee giant Illy has unveiled a new home coffee brewer, the Y3.2, designed for compact spaces:
The Y3.2 has clean, minimalist lines and easy to distinguish push buttons to prepare either espresso or filter coffee.  Within illy's wide range of espresso and coffee machines, the Y3.2 is the entry level machine for home, office, dorm room, or gift with a price starting at $149.00 in color black.
Moving up quite a few gear rungs, Seattle Coffee Gear has announced that they are in possession of nine of the 100 total worldwide limited-edition Rocket Espresso "R58 – Il Centesimo Giro d'Italia Edition" machines, celebrating not only the famed Italian bike race, but also espresso craft:
The second of the famed 'European Grand Tour', The Giro d'Italia follows a route over 2,200 miles long circumventing Italy in a 23-day race. This centennial achievement is memorialized in this limited edition R58. Each R58 Centesimo sports the names of Giro d'Italia's champions (including 2017s Tom Dumoulin), custom side panels, maglia rosa-themed gauges and matching accessories. Much like a champion cyclist, you'll find the R58 — with its classic dual boiler E61 setup, removable PID controls, and optional plumbing — a prime contender for creating some of the best espresso you've ever had.
In sunny San Diego, green coffee importer Intercontinental Coffee Trading has announced the appointment of longtime coffee professional Robert Babington Smith as a senior green coffee trader. From ICT:
Mr. Babington Smith has over 20 years of varied experience working in the specialty coffee industry and at origin. Most recently Mr. Babington Smith was General Manager for 32 Cup North America. Previously he spent 11 years as Trading Manager for Volcafe Specialty Coffee, where he started Volcafe trading operations for the U.S. East Coast and Canada in 2004. Prior to 2004 Mr. Smith worked at Chemonics, Cooperative Business International (CBI), and The Cooperative League of the United States of America (CLUSA) with a focus on developing markets for high-quality sustainable coffees from small producers in Central America.
Nick Brown
Nick Brown is the editor of Daily Coffee News by Roast Magazine.