Top-notch coffees to rival those found in the big city of Atlanta and the bustling college hub of Athens, Georgia, can now be found just a short drive from each, in the small, historic city of Madison, Georgia.
Oconee Coffee Roasters launched last May in the Lake Oconee region, opening a cafe in central Madison inside a former cotton factory.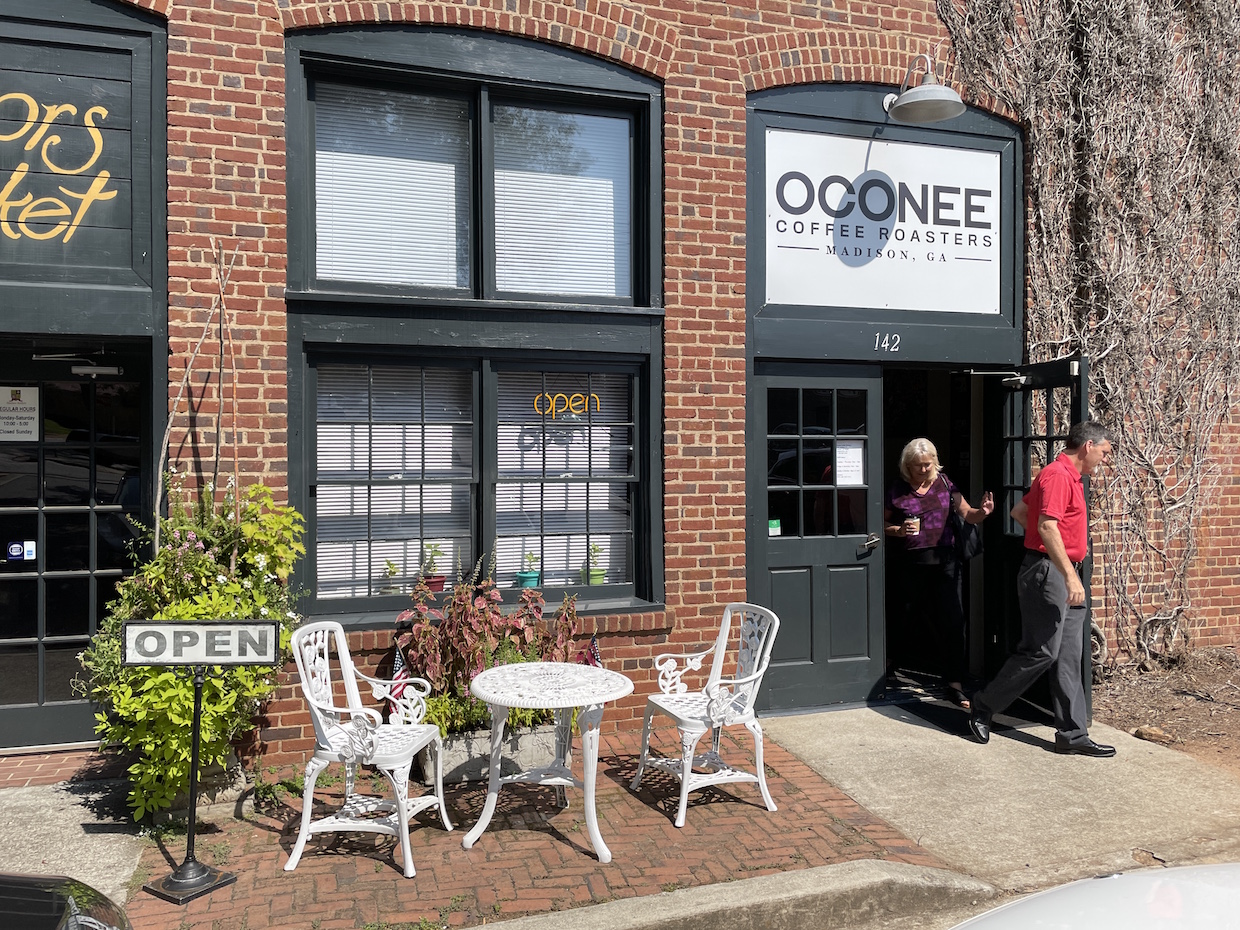 The family business comes from Jenny and Wee "Jin" Chiew, the latter possessing more than 15 years of experience in high-level specialty coffee. A certified Q Grader and recent U.S. Cup Tasters competitor, Jin Chiew was a barista-turned-roaster at Maryland-based Ceremony Coffee Roasters before accepting the title of head roaster at renowned Sweet Bloom Coffee Roasters in Colorado.
The Chiews moved from Colorado to Georgia in late 2019 to bring their young family closer to Jenny's parents. They were charmed by Madison and soon after signed a lease to begin the buildout led by Jin, Jenny's father and a cafe layout plan designed by fellow coffee pro and friend Caleb Sprenger.
While the birth of the Chiews' third child plus a pandemic naturally caused some operational delays, the roastery and coffee shop are now fully up and running.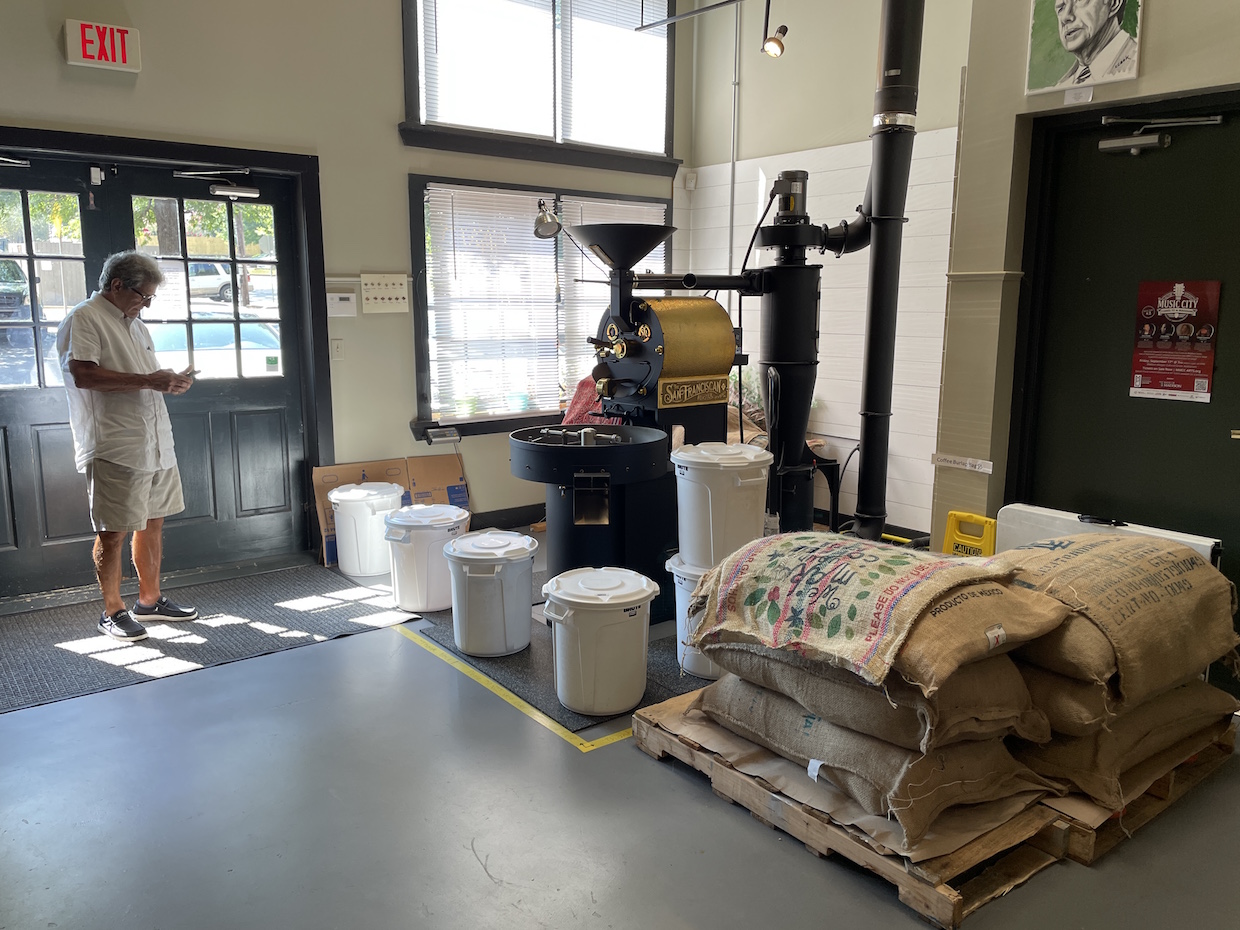 The Chiews are presently sourcing a mix of coffees that reflect some combination of sweetness, liveliness, clarity and complexity — yet all with the common denominator of approachability, Jin told DCN.
Seasonal coffees passing through the roastery's 1- and 10-pound-capacity San Franciscan roasters primarily come from Latin American coffee specialist Caravela Coffee and Ethiopian specialist Keffa Coffee, while Oconee also works with importers such as Red Fox Coffee Merchants, Cafe Imports and Ally Coffee.
---
Related Reading
---
At the coffee shop, those coffees are transformed into espresso through a La Marzocco Linea machine paired with a Mahlkönig E65 grinder, while a Mahlkönig EK43 delivers the grinds for Fetco batch brews and Kalita 185 pourovers.
Bags of Oconee Coffee reference the topography of nearby Lake Oconee, with labels designed by another Colorado-based friend of the business, Bruce Butler.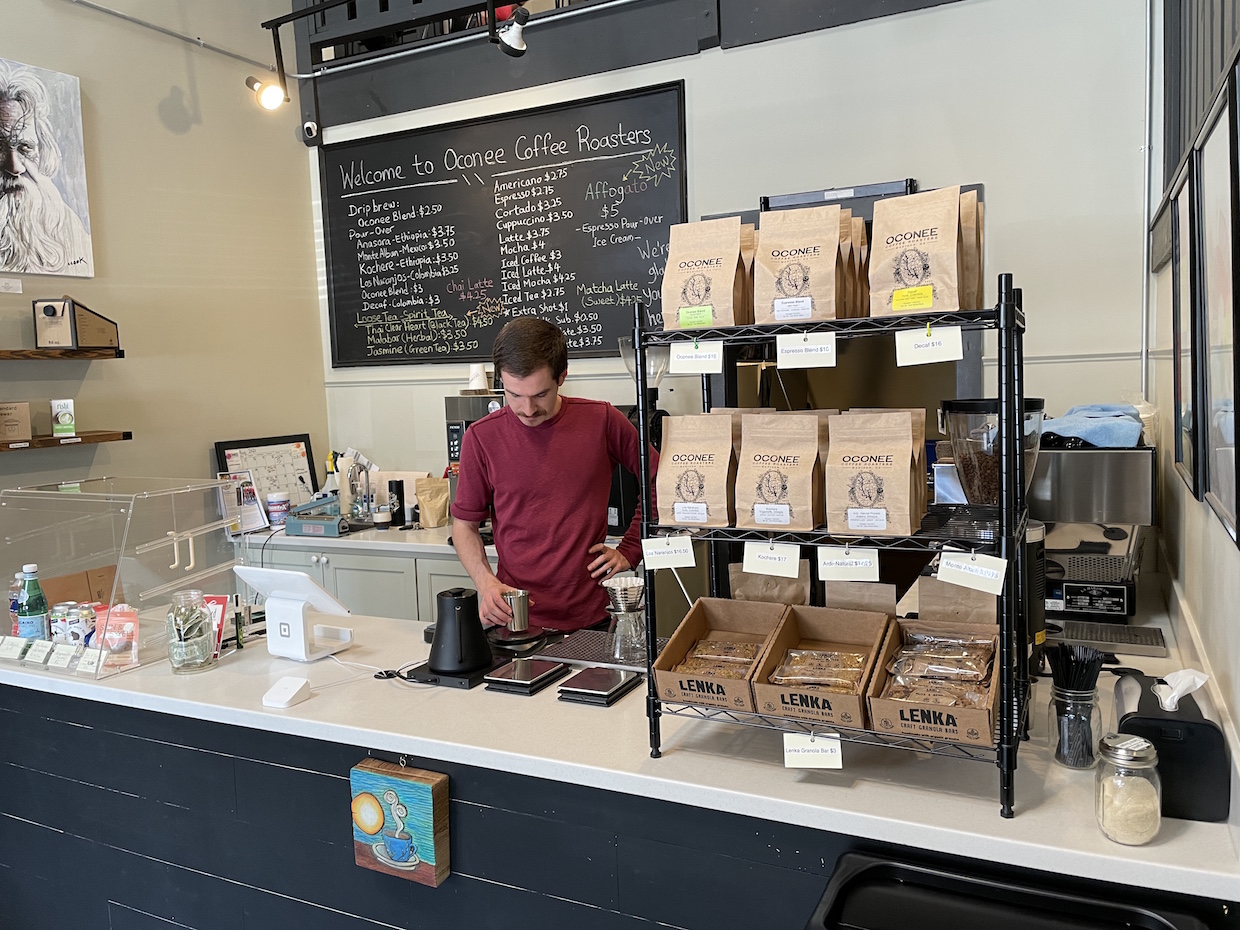 Once health concerns subside, the shop plans to offer public cupping classes to help spread the joys of high-quality coffee among locals and tourists scouring for antiques or sightseeing historic architecture on the weekends.
---
Oconee Coffee Roasters is now open at 142 Academy St. in Madison, Georgia. Tell us about your new coffee shop or roastery here.