Welcome to DCN's Weekly Coffee News. Keep up with all the latest stories by subscribing to DCN's newsletter, featuring breaking coffee industry news and fresh coffee job listings.
World of Coffee Dubai Draws 12,000+ Visitors
More than 12,000 people from 48 countries visited the World of Coffee Dubai last week at the Dubai World Trade Center, making the event comparable in size to its sibling events the Specialty Coffee Expo (United States) and World of Coffee (Europe). Along with more than 180 companies exhibiting, the event led by the Specialty Coffee Association and DXB Live included cuppings, workshops and education sessions.
The Espresso Lab was recognized as this year's Coffee Design Award Dubai winner for the Jasmine Cup, and the Latte Art Factory won the Best New Product Dubai Award for the Latte Art Factory Pro. The inaugural World of Coffee Dubai was held last January.
Project Cafe UK 2023 Finds Double-Digit Sales Growth
A new report from World Coffee Portal's Project Cafe UK 2023 says coffee shops saw an annual increase of 11.9% in sales over the last 12 months. Despite the increase, overall sales still lag behind pre-pandemic levels. A World Coffee Portal report last year revealed that large chains were leading the way in the European coffee market's resurgence from COVID-19.
New Pourover Introduced at World of Coffee Dubai
The first pourover ever designed and manufactured in the Arab world was introduced at the World of Coffee Dubai. The Q-Dripper from the startup Q Lab (not affiliated with the Q Grader program) will be made with 3D printing technology. It was designed and produced by INDEX Design. A ceramic version of the pourover will also be developed with regional ceramic studios.
Specialty Coffee Expo and Re:co Symposium Registration Opens
Registration has opened for both the 2023 Specialty Coffee Expo and the two-day Re:co Symposium that precedes it. The Symposium will be held April 19-20 in Portland, Oregon, and the Expo — the largest specialty coffee event in North America — will be held April 21-23.
Getchusomegear Sells Merch to Help Baristas
Barista support organization Getchusomegear (Instagram) has launched a round of merchandise designed to help three baristas whose shops closed for an extended period of time over the holidays. Available for a limited time on Bonfire, The "Getchu Some Rent" line includes cropped tees, football jersey tees and pullover hoodies and sweatshirts.
Mercanta Announces New Account Managers
Green coffee company Mercanta has announced two new hires. Magdalena Hrovat is the new account manager for Mercanta EU in Berlin. She has been in the coffee industry for 10 years, including helping at her parents' roastery in Austria. Diego Rodriguez is the new account manager for Mercanta Middle East in Dubai. Rodriguez began his coffee career as an intern for the Colombian National Federation of Coffee Growers.
University Researchers Seek to Combat Caffeine Pollution
Researchers at University of California, Davis, and University of Alabama are looking into some solutions for caffeine pollution. UC Davis explains that caffeine from beverages and supplements can affect water quality and marine life when it enters our waterways, but research is finding that bacteria may be able to reduce the contamination by detecting and breaking down caffeine.
GHGBS Hosts Q&A with Bentwood Grinders Founder Ahead of Competitions
GH Grinding & Brewing Solutions (GHGBS) is publishing a Q&A on YouTube with the founder of Bentwood grinders. Taking place Tuesday, Jan. 24, the video event will include live chat and Q&A opportunities with Bentwood and GHGBS representatives regarding the grinder. Bentwood grinders will be on the competition stages of the US Brewers Cup and Barista Championships this year.
Peet's Coffee Opens First Location in Middle East
California-born coffee chain Peet's Coffee has expanded to the Middle East, opening a flagship coffee bar at the Dubai Mall. The coffee bar features experiences for customers like tasting flights and a regional dessert menu. The move is part of a partnership between Peet's Coffee and Americana Restaurants, a restaurant operator in the Middle East and North Africa. The expansion comes as some Peet's workers in the U.S. push to unionize.
India-Based Startup Blue Tokai Raises $30 Million
Specialty coffee roasting and retail startup Blue Tokai of India has raised $30 million in a recent funding round, according to the Economic Times (paywall). The company began in 2013 and now has several roasteries in India.
JDE Taps Orange Business Services
Seeking a scalable connectivity infrastructure, coffee company Jacobs Douwe Egberts (JDE) has selected digital services company Orange Business Services for more than 120 worldwide locations. JDE is a subsidiary of JDE Peet's, headquartered in The Netherlands.
In Case You Missed It
Here are some of DCN's top stories from the past week…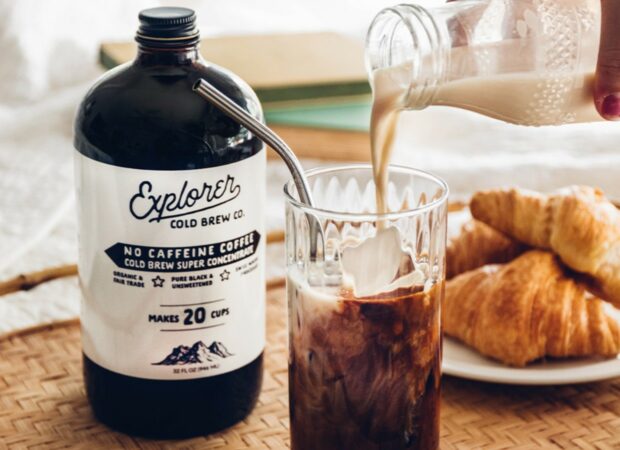 Explorer Cold Brew Discovers $2.5 Million Seed Round
Bottled coffee concentrate startup Explorer Cold Brew Company has raised $2.5 million in seed funding. The capital injection follows a previous seed round of $1.5 million raised by the Brooklyn, New York-based company in June of 2021… Read more
Root Capital, Keurig Dr Pepper and USAID Launch Indonesia Coffee Initiative
Rural agriculture lender Root Capital and beverage giant Keurig Dr Pepper are embarking on a three-year initiative designed to boost the Indonesian coffee sector. Called the Indonesia Coffee Enterprise Resilience Initiative… Read more
Quality Coffee Flows in Florida at the Pumphouse Pouratorium
Pumphouse Coffee Roasters is fully primed with the opening of the Pouratorium, an approximately 7,700-square-foot flagship roastery, coffee bar, kitchen and training center in West Palm Beach, Florida… Read more
Top Lot at 23rd Brazil Cup of Excellence Earns $43 Per Pound
Nearly a quarter century since its founding, the Brazil Cup of Excellence (CoE) green coffee competition in 2022 has resulted in nearly a quarter million dollars (USD) for producers of 24 high-scoring microlots of specialty coffee… Read more
Goat Story's Otto Brewer is a Contemporary Take on Turkish Coffee
Slovenian coffee equipment and accessory maker Goat Story has looked inward for inspiration for its latest product, a large and modernized ibrik brewer called the Otto… Read more
Filter Stories Podcast Digs Deep Into The Science of Coffee
The popular coffee-focused podcast "Filter Stories" has taken a deep plunge into coffee science, launching a spinoff series called "The Science of Coffee." Created and narrated by Filter Stories founder James Harper… Read more
Second Color of Coffee Collective Symposium Coming to Houston
The Color of Coffee Collective is reprising its Symposium Experience this March in Houston. The event will follow last year's inaugural COCC Symposium Experience, which brought together hundreds of guests and vendors for seminars, tours, professional development and networking… Read more