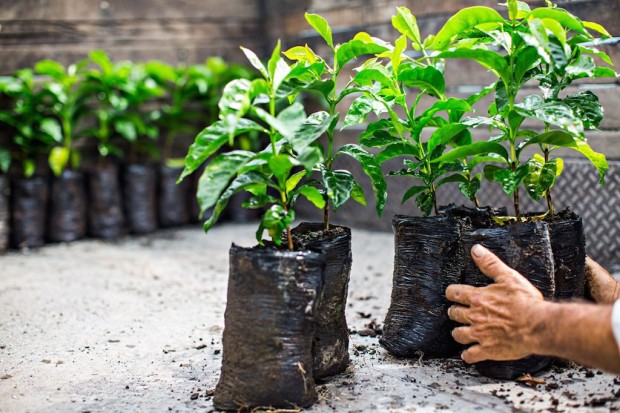 This year we've heard loud and persistent drum beating to remind the coffee sphere that climate change, pests, natural disasters and the lack of clean water are clear and imminent threats to coffee production and the long-term health of the coffee supply, particularly in the case of the prized Arabica species.
Despite this, environmental sustainability — particularly as it relates to origin, where coffee is grown — is simply not a popular topic of discussion within the quality-obsessed movement currently afoot in consuming markets.
In an analysis of dozens of high-end roasters issued in late November, the Transparent Trade Coffee project found that roasted coffees that promoted individual farmers and quality markers such as awards, altitude, varietal and processing method fetch premiums in the consumer market. On the flip side, the mention of "environmental sustainability" actually resulted in a negative price differential of $7.99 per pound.
In short, environmental sustainability was not a fashionable selling point in 2015. Yet consumer demand for eco-friendly certifications remained strong throughout the year, while the end of the year saw the coffee world, at large, as the most unified front in the agricultural sector at the most recent UN climate summit in Paris.
Of course, environmental sustainability at coffee's origin is only one element within a much larger sustainability picture that also features social and economic sustainability throughout the supply chain. But here we attempt to break out some of the biggest stories of 2015 related to coffee's ongoing battle with the physical environment, and wranglings with policy- and decision-making processes in attempts to exercise some environmental control in 2015.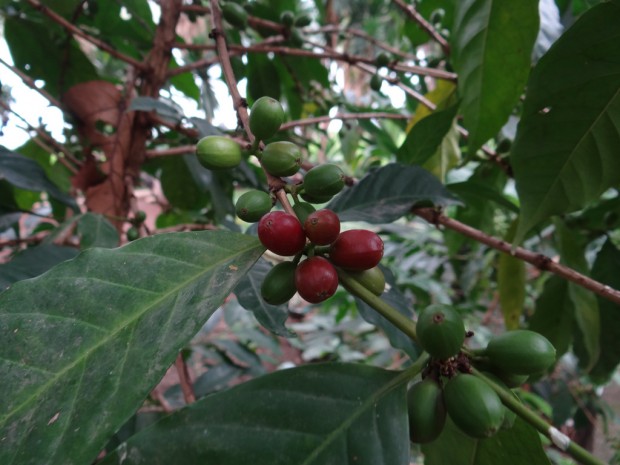 After netting nearly 1,700 birds representing 71 native and migratory species at approximately in coffee lands at approximately 1,800 meters in elevation in the Oromia region of Southwest Ethiopia, a University of Utah-led research team put forth a kind of hierarchy of environmental biodiversity as it relates to coffee farming.
Arabica coffees will have to be grown at higher elevations in almost all the world's producing regions to survive the projected effects of climate change by 2050, according to a the first global study of its kind, which is being made public by the International Center for Tropical Agriculture (CIAT).
The Sustainable Agriculture Network (SAN) is revising the standards used for Rainforest Alliance certification, as part of a review process takes place every few years. Over the last decade, revisions have introduced a gradual relaxation of the criteria that deal with shade cover for agroforestry crops, including coffee. The amount, composition, and structure of shade cover is the main proxy for habitat preservation and the conservation of biodiversity, especially birds, in coffee production areas.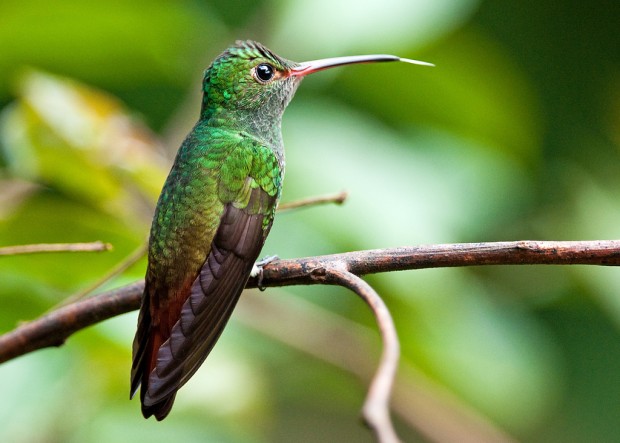 Dr. Robert Rice is commonly referred to as the coffee industry's "voice of the birds," and the certification he represents the gold standard for environmentally friendly coffee. That point is difficult to argue: The Smithsonian's Migratory Bird Center's Bird Friendly coffee certification requires farmers to be organic-certified, possess at least ten different species of trees on random sites on the farm, and to grow their coffee under a three-story shade canopy at least twelve meters high.
In the Gayo highlands in the Northern Sumatran sub-region of Aceh, certain smallholder farmers whose lands abut jungles know that a busy morning follows a cooler, rainier night. That is when conditions are ideal for palm civets to emerge from their hiding places, feed on whole ripe coffee cherries, and then leave droppings from which the coffee to make Kopi Luwak is manually extracted in its wet state before it is collected for processing.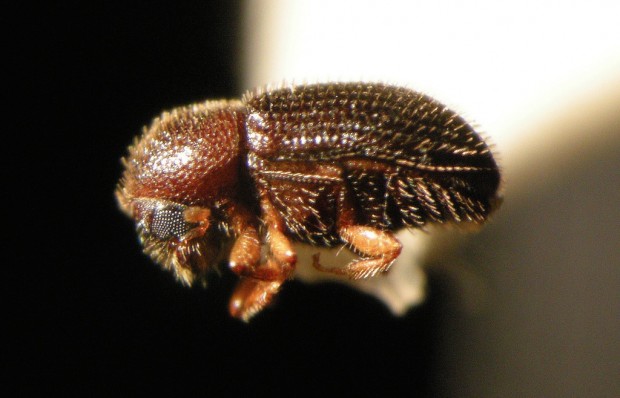 Outside of certain fungi, and weather and climate themselves, the Coffee Berry Borer is perhaps the most serious natural threat to coffee production. Infestations of the coffee-dwelling pests have the potential to wipe out substantial segments of crops, year after year.
Researchers from the University of Michigan are exploring how small lizards within the Anolis genus — commonly referred to as anoles — are working naturally to mitigate the presence of coffee berry borers. It's the first research of its kind, and it may shed light on how biodiversity can work to prevent outbreaks of CBB, one of the most persistent threats to coffee production throughout the world.
First of its kind research into the genetic diversity of Coffea Arabica has yielded some troubling results, as diseases, pests and climatic changes threaten the health of the global coffee supply in this century and beyond. So what now?
John Vandermeer and Ivette Perfecto, a husband-and-wife team of ecologists from the University of Michigan School of Natural Resources and Environment, have been traveling back and forth to coffee farms in Southern Mexico for a good part of the past 20 years. In the process, they have become two of the world's foremost experts on coffee agroforestry, largely focusing their work on Finca Irlanda, a 300-hectare organic farm in the mountains above the city of Tapachula in Chiapas.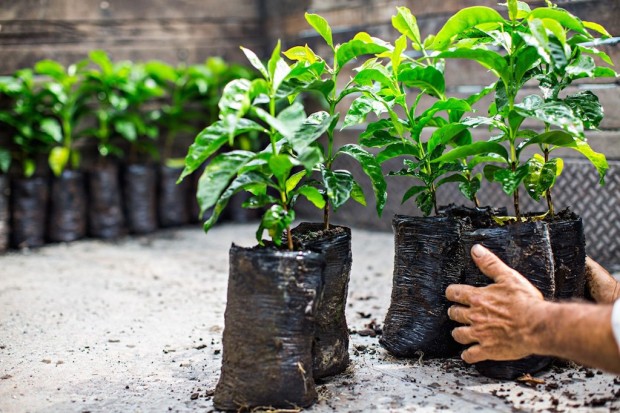 Starbucks announced one of the coffee industry's most ambitious producer-assistance programs to date by any corporate coffee organization, pledging to distribute one coffee tree per bag of packaged coffee sold in its stores through September 2016 to farms that have been affected by leaf rust.
A study commissioned by World Coffee Research, a non-profit research and development program that studies coffee, reaffirms previous work suggesting that there will be a 50 percent reduction in global land area suitable for Arabica production by 2050, while providing a more detailed picture of how climate change will affect specific growing regions.
In May, Pope Francis published Laudato Si (Praised Be), his encyclical on the environment. This treatise is the continuation of a body of teachings on critical social, political and economic themes by Popes that form Catholic Social Teaching. The first encyclical (Rerum Novarum) was published in 1891, and dealt with capital and labor. Laudato Si is brilliant and practical — 150 pages, 250 paragraphs. Here I'm pasting sections from the chapter called Integral Ecology.
A few years ago, I asked a farmer in the "dry corridor" of eastern El Salvador what he would do to improve water management if he were the donor funding our project. He pointed up at the hills and said, "During the wet season, there are torrents of rain that come down this mountain. The vast majority of it just runs off the land to the streams and rivers. Then two months later, all us farmers complain about drought. So, what I would do is to find a way to capture all this water we lose in the wet season, so we can use it in the dry season."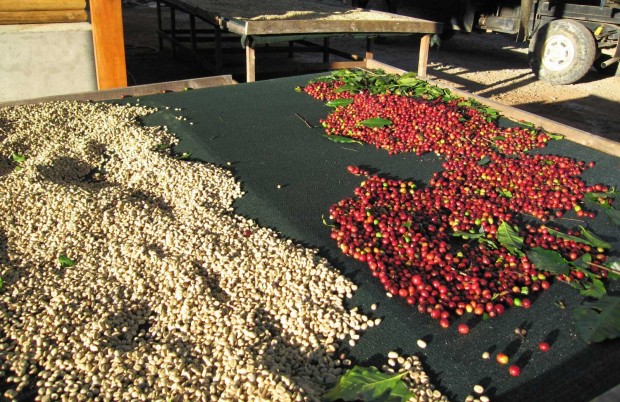 Coffee leaders in Costa Rica have been organizing a long-term effort to make the country's coffee producing sector carbon neutral by 2021 — a clearly ambitious goal, and one that is without much precedent in the agricultural world at large, let alone the coffee world.
Yet another broad initiative aimed at addressing the effects climate change in the coffee sector was brought to light at COP21 by Fairtrade International: Fairtrade Carbon Credits. The carbon credits program follows the Fairtrade Climate Standard, introduced in October and developed in coordination with The Gold Standard, a Switzerland-based third-party certifier specializing in accountability for greenhouse emissions projects and climate-related funding.
Nick Brown
Nick Brown is the editor of Daily Coffee News by Roast Magazine.