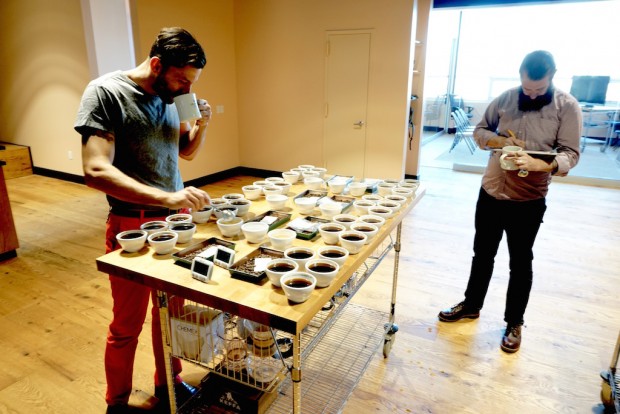 The endless pursuit of quality reached new levels of intensity within the specialty coffee segment in 2015. In our more than 150 conversations with roasters throughout the year — primarily those just setting up shop, or those expanding or refining production operations — the word "quality" was most often the first word uttered in reference to operational ethos, more so than other familiar tenets of the specialty movement such as consistency, experimentation, supply chain equity, social responsibility, or any other potential differentiators.
Since the beginning of coffee time, claims of "the best" coffee have been loudly trumpeted by innumerable brands. Yet with increased frequency this year we witnessed the "quality" concept manifest not just in words, but importantly in the science of roast development and flavor analysis, through increased collaboration among industry peers, and in the physical spaces in which roasting and quality control occur.
Production roasteries, wholesale training laboratories, cupping rooms and education spaces are progressively moving from back rooms behind closed doors out into the light, opening to consumers, clients and staff alike. They're bigger, cleaner and more fully equipped, and in increasingly precise scientific control. Today's coffee production spaces are providing the concrete foundations on which the concept of quality can be rigorously held true.
Here we share stories of the physical spaces and the people behind them in 2015, loosely grouping them into two identifiable trends: roaster sharing and collaborative spaces; and innovative individual production/QC spaces.
Roaster Sharing/Collaboration
City of Saints Coffee Roasters has opened a 3,500-square-foot production headquarters in Bushwick, Brooklyn, including a Loring S70 Peregrine Smart Roaster and coffee packaging facilities. That alone is news, but the bigger news may be the fact that the two-year-old coffee company led by a mix of coffee industry veterans and entrepreneurs is opening the roastery up to their colleagues, offering time-share plans plus consulting services.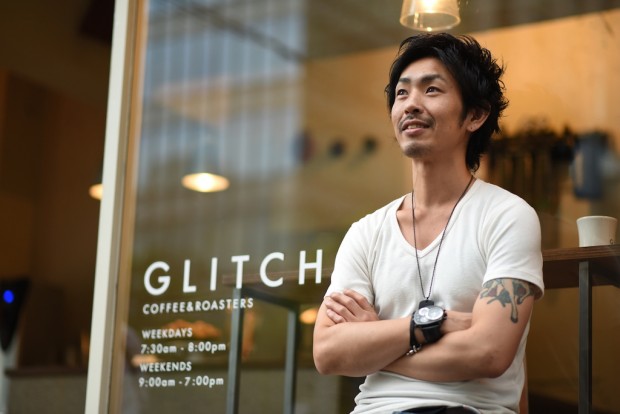 While a growing number of North American and other foreign roasters have gained footing in Tokyo, a reciprocal movement towards exporting their culture has gained steam as well. Yet in order to continue to develop and assert its own unique identity in the specialty coffee world, equal, or greater attention must be paid to growing and supporting Japan's internal community. This is exactly the mission of Glitch Coffee and Roasters, a new café and roaster-share facility that opened in Tokyo in April 2015, founded by 2014 Japan Aeropress Champion Kiyokazu Suzuki.
In the ever-expanding coffee universe of Portland, Ore., a store called Mr. Green Beans — a home-roasting and brewing equipment and education resource — has for several years owned a 1996 Probat L12, with which they've quietly, behind the scenes, assisted more than a few local coffee-roasting start-ups. As of this summer, the real charge in that Probat is finally dropping to the beat of its own drum. Aspect Coffee Collective has officially gotten a name, a website, and has splintered from the Mr. Green Beans brand to become a public, full-spectrum coffee business incubator in its own right.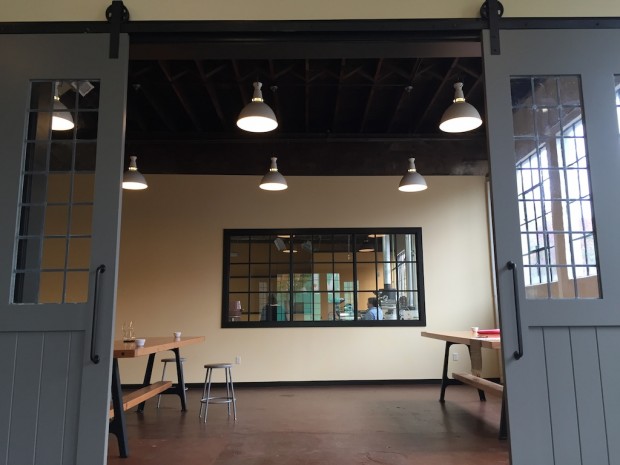 Strolling along SE Main Street on the Central Eastside of U.S. coffee mecca Portland, Ore., you might encounter a brand new door on a formerly shuttered building emblazoned with an eye-catching red logo that reads "Buckman Coffee Factory." What you've encountered is the physical manifestation of the shared vision of a group of roasting industry veterans hoping to add a new full-service resource for the city's commercial roasting community.
Innovation in the Roasting Space
"We love hanging out with the creatives, the entrepreneurs, and the dreamers," says Mission Co-Owner Jared Williamson. "We're transforming the second space into a clean, warm, and approachable environment to come and learn more about coffee."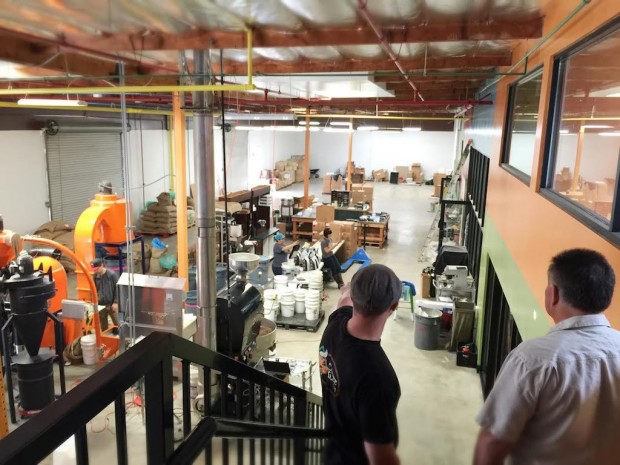 Venerable SoCal roaster/retailer and 2009 Roast Magazine micro roaster of the year Klatch Coffee has opened its new roastery, showroom, training center and headquarters, moving the company from Upland to 8767 Onyx Ave. in Rancho Cucamonga.
At the intersection of beer and coffee, no one we know of is pushing the creative envelope further than Modern Times, the much-loved brewery based in Point Loma, San Diego.
Topeca Coffee Roasters has added a 2,500-square-foot laboratory and training facility to its roastery headquarters in Tulsa, Ok. Topeca Coffee is calling the facility, an SCAA-certified teaching lab, the Topeca Instruments Division, and the company is offering courses under the SCAA's coffee professional "Pathways" program, for baristas, roasters, tasters, buyers and Golden Cup Technicians.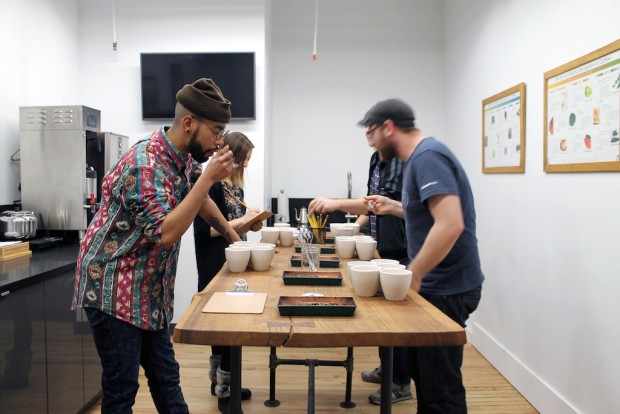 New York's Irving Farm Coffee Roasters opened a new training and education facility, called The Loft, in Manhattan, just west of Union Square on the border of the Flatiron District and Chelsea.
Phil & Sebastian Coffee Roasters has officially opened inside the Simmons Building in Calgary's East Village, where the prominent Canadian roaster and retailer is joined by the bakery Sidewalk Citizen and new restaurant Charbar. Not only does the opening reflect a thoughtful reuse of a long-neglected building, it also introduces a creative collaboration between three cutting-edge companies at the vanguard of Calgary's culinary scene.
The celebrated Annapolis, Md.-based company Ceremony Coffee Roasters has cut the ribbon on its second-ever retail location, an expansive 3,100-square-foot facility in the historic Mount Vernon neighborhood of Baltimore. The new space houses not only a state-of-the-art coffee bar, but also a prosumer retail equipment shop and a coffee training and education center.
Portland, Ore., came to be called the Rose City because its wet, mild winters, dry summers and clay-heavy soils are ideal for cultivating the lovely, fragrant blossoms. It's not as easy to pinpoint what exactly makes it such a great grower of exceptional coffee businesses, but the abundance of outstanding roasters in the relatively small northwestern enclave is unmistakable.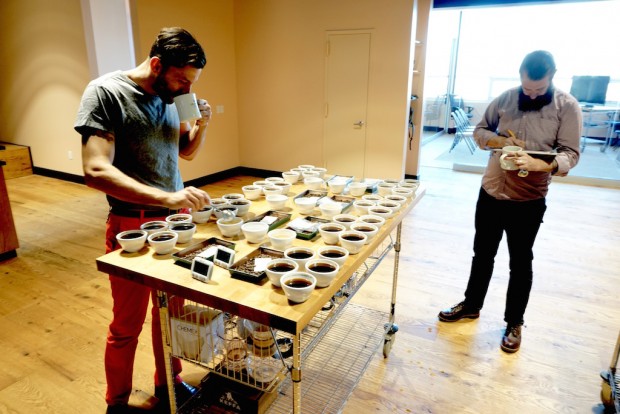 The hundred-year-old New York City coffee roaster Dallis Bros. Coffee has officially begun public programming at its newly finished coffee lab. A ribbon-cutting party of sorts took place late last week inside the new space, which is now fully operational and ready to start training both clients and the public in the finer points of specialty coffee.
The new home of Coava production will incorporate some new tools and toys for intensified quality control methods. Some of these additions are being kept under wraps, although one example is a densimetric table for sorting green beans by density. The machine, more typically found at QC facilities at processing mills or importers' warehouses, isolates the densest, highest quality beans by way of vibration. Not only does the process separate out any remaining debris, but it ensures more uniform results from the roast.
Nick Brown
Nick Brown is the editor of Daily Coffee News by Roast Magazine.