With manufacturers giving so much focus to the home coffee segment in 2021, the commercial grinder output, so to speak, was relatively low in volume.
Most of this year's headlines in grinder technology for commercial brewing and espresso involved new versions of existing models from some big-name manufacturers, although many of the updates were significant, both in terms of design and performance.
Among brand new launches, Sanremo Coffee Machines certainly upped the ante where technology is concerned with its dual-hopper X-One grinder that, among other features, allows users to slide a single dose in through an auxiliary drawer that acts as a de facto third hopper.
Bentwood's entrance to the grindosphere also garnered attention for its marque machine's combination of aesthetics and build.
Below is a look back at these and other happenings in the world of commercial coffee grinding in 2021. Click here for the latest in consumer grinder releases, or here for the latest in commercial brewing machines and systems.
---
[Editor's note: This feature is part of our ongoing 2021 year-end coverage. Click here for additional stories, updated daily through Dec. 31. To reach our editors with new equipment news or other company news, click here.]
---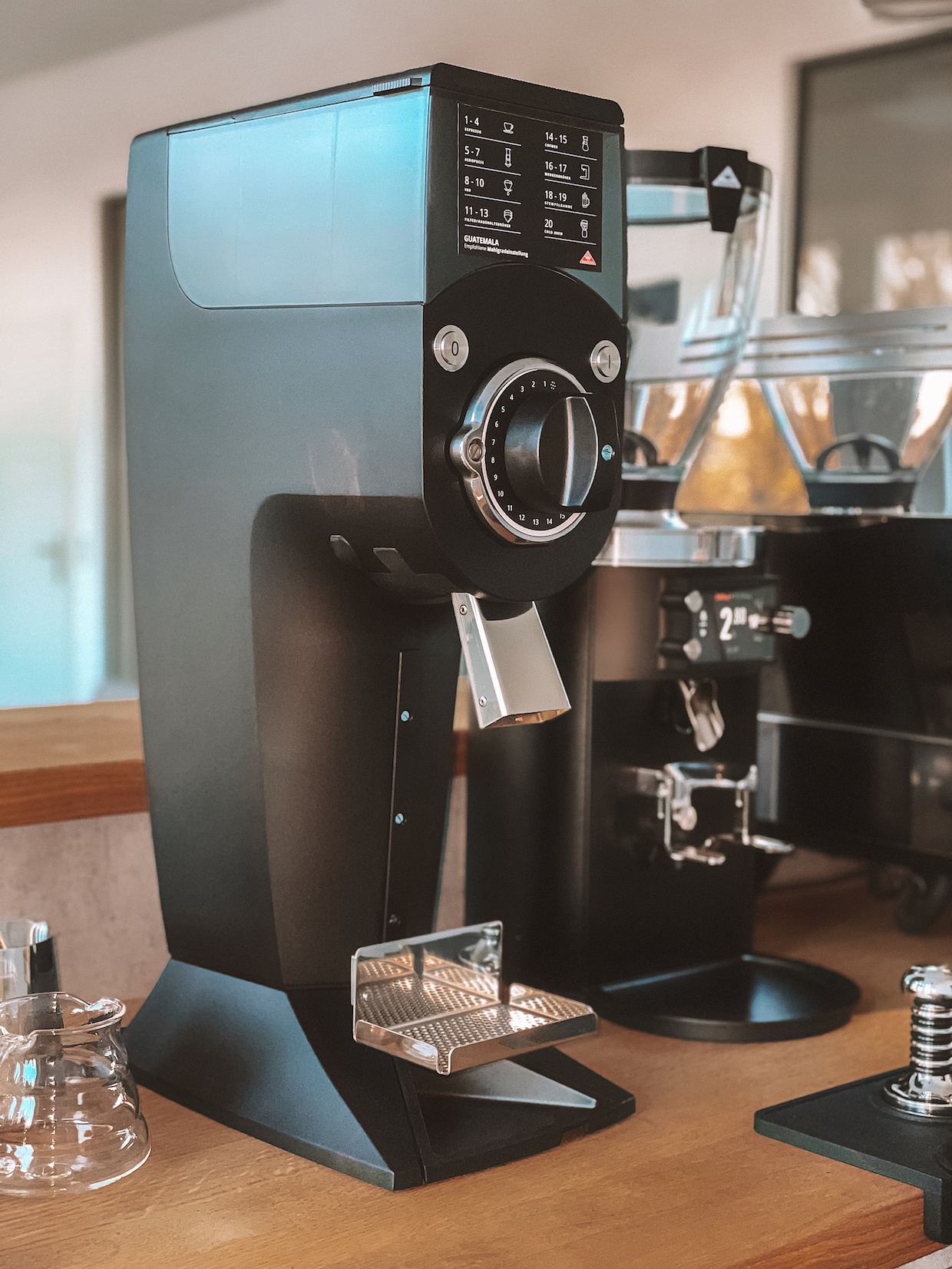 Mahlkönig Updates Guatemala Grinder with New Look, Larger Hopper
Centered around the same tried-and-true, vertically oriented 71-millimeter steel burrs, the new version features a larger hopper and new body design, sturdier materials, and easier access to interior components for maintenance.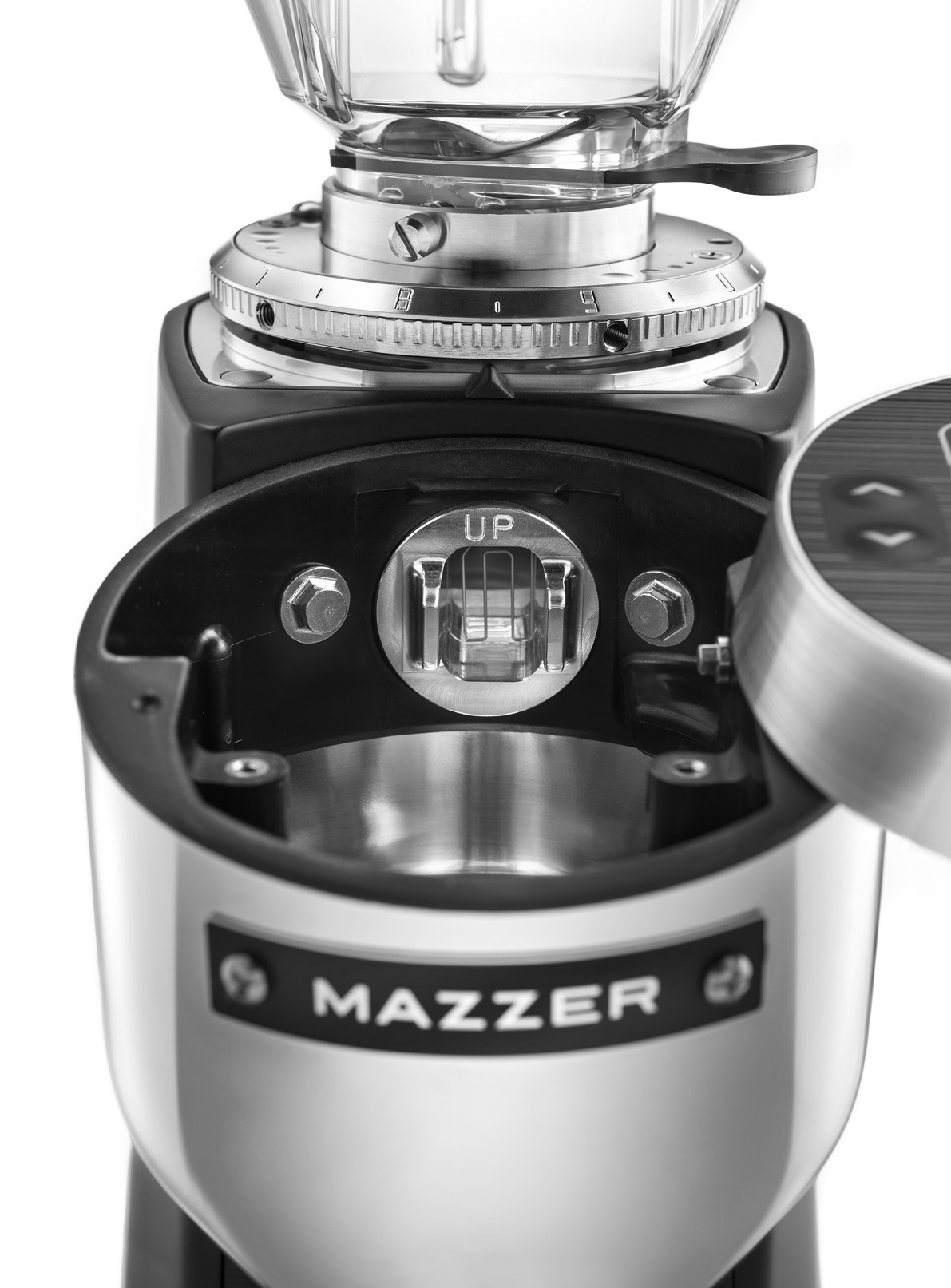 50 Years After the Jolly, Mazzer Unveils the Super Jolly V Pro
The machine's 64-millimeter flat burrs, manufactured in the company's factory in Venice, have been redesigned for greater productivity throughout what's a wider range of adjustability than found in the Super Jolly. The burrs are also accessible in the V Pro for cleaning without losing the grind setting. Mazzer says the new model also offers lower overall grinds retention. A newly adjustable portafilter holder includes a grind activation button.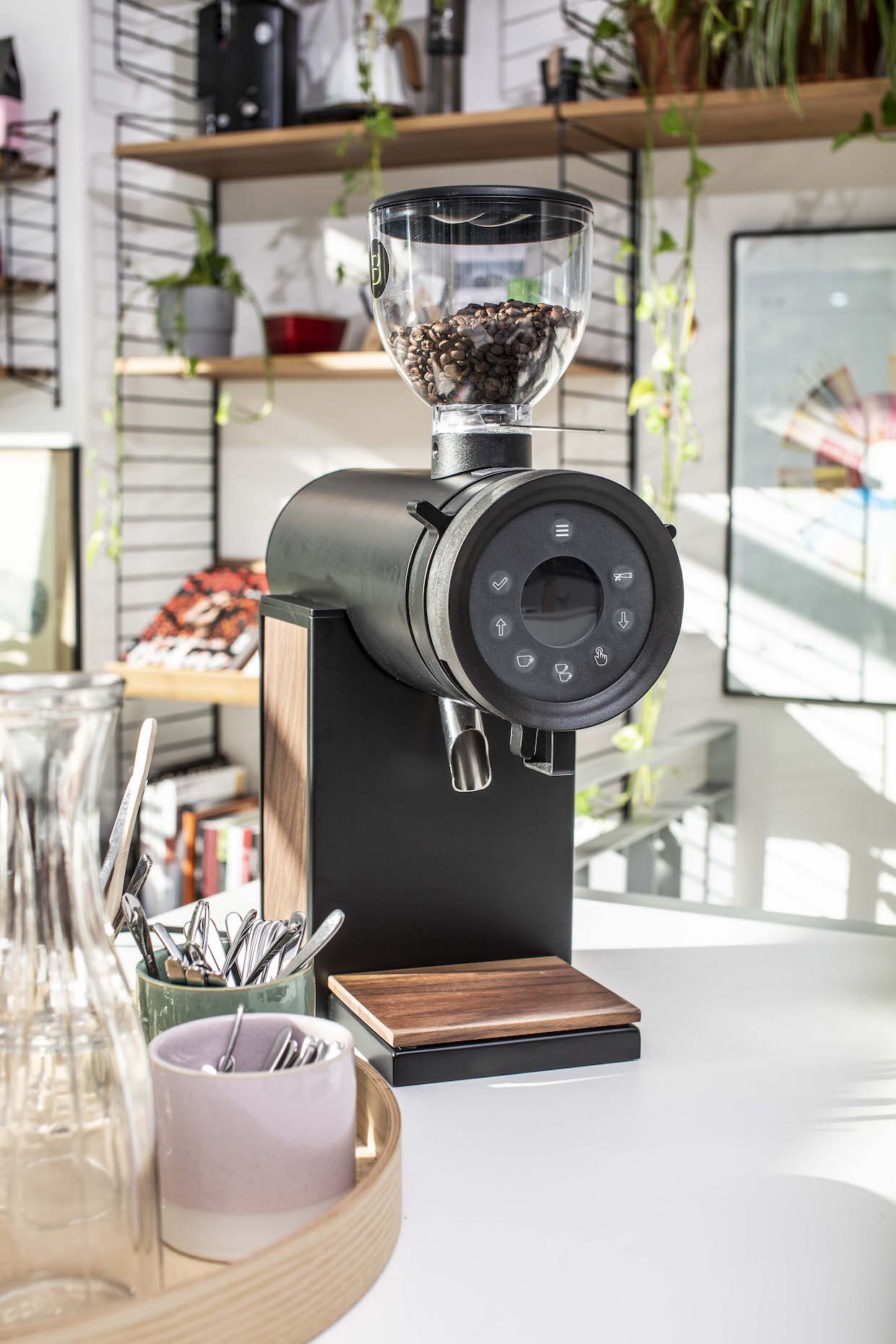 Bentwood Readies US Market Launch of the Vertical 63 Grinder
With straightforwardness at its core, the Vertical 63 is centered around a pair of vertically oriented 63-millimeter flat burrs. Beans travel in a straight line through those burrs from the hopper to the portafilter or cup, with a body presented in bold shapes.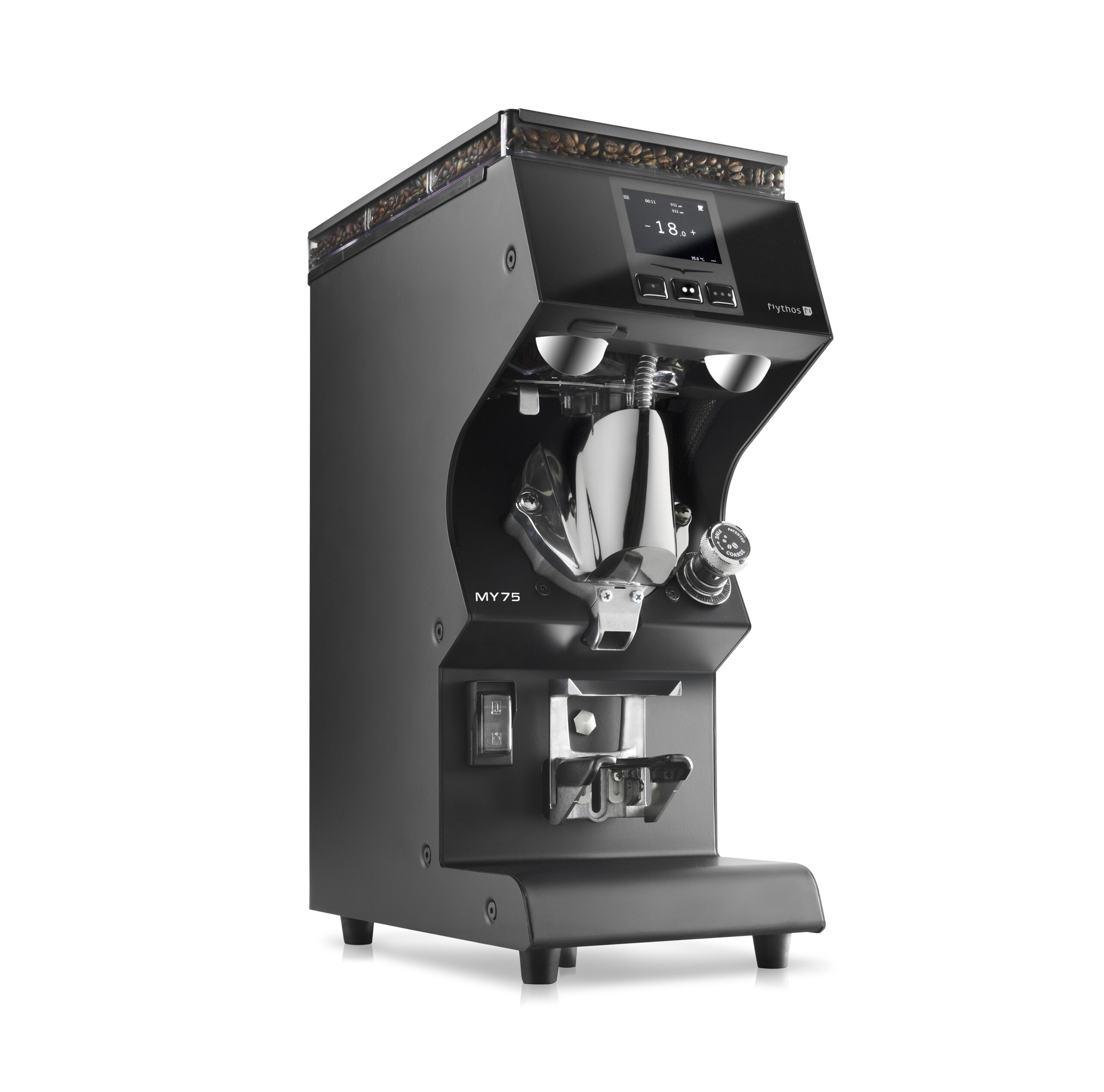 Coming Soon from Victoria Arduino: The New Mythos Grinder
The new user interface and machine software uses adaptive logic that is designed to show baristas the information most relevant to them in real time. That information can alternate between dose, grinding temperature, burr distance and more. The system monitors and records the relative position of the burrs and guides baristas back to proper grind settings, depending on recipe selection.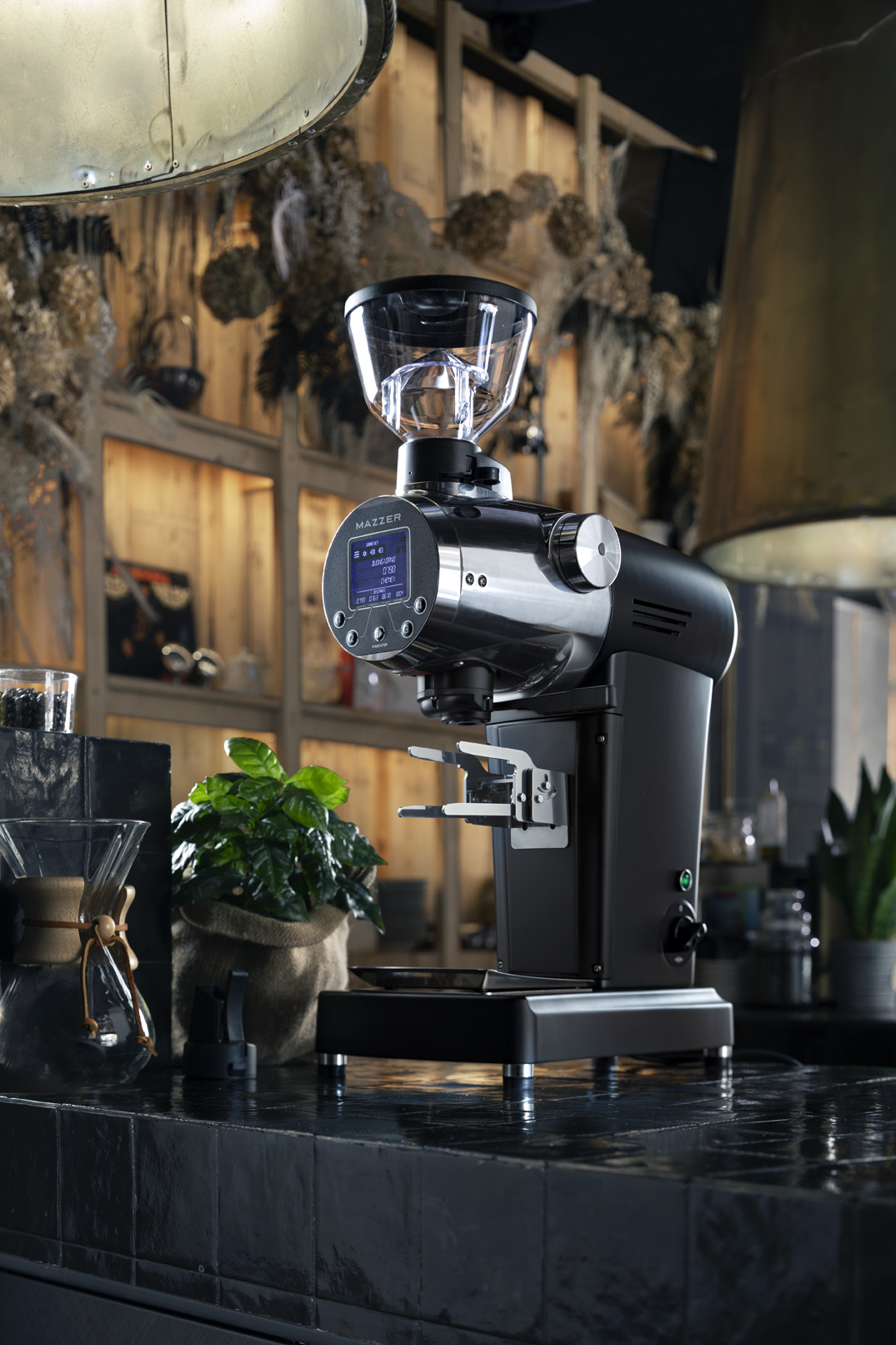 Mazzer Rolls Out the ZM+, Super Jolly V Up and a New Automatic Tamper
Italian coffee grinder manufacturer Mazzer has rolled out two new grinder models, the ZM+ grinder and the Super Jolly V Up, plus a new automatic tamping device called the T-Tamper.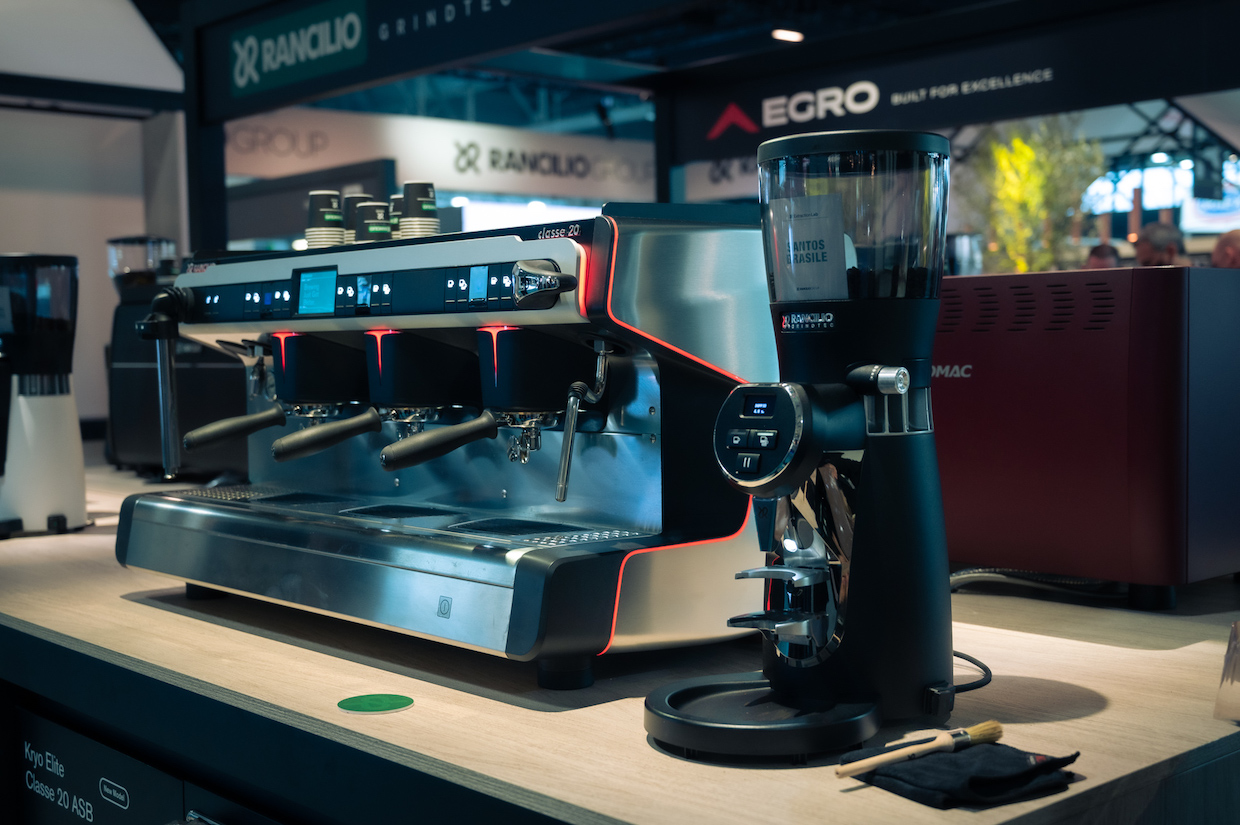 Rancilio Adds Silvia Pro X to Homeline, New Grinders for Cafes
The revamped Kryo Evo includes on-demand or manual doser models, and the Kryo Elite at the top of the line features titanium-coated flat burrs, a more powerful motor, stepless adjustment and a swiveling digital face that grants access to a wide exit conical chute and anti-clumping mechanism.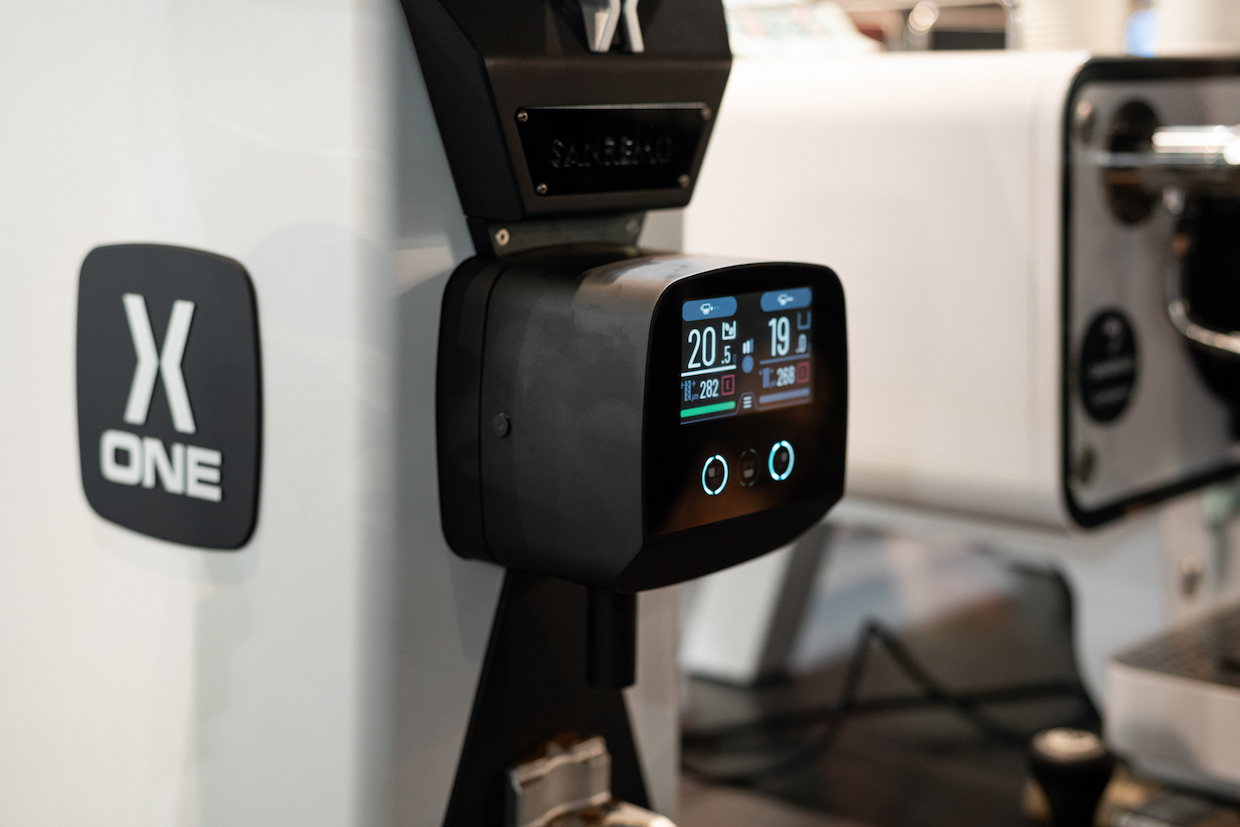 The Sanremo X-One is a Commercial Grinder Times Three
The machine is centered around a set of vertically oriented 98-millimeter flat burrs and a system for weighing each dose of whole beans prior to dropping them into the grind chamber.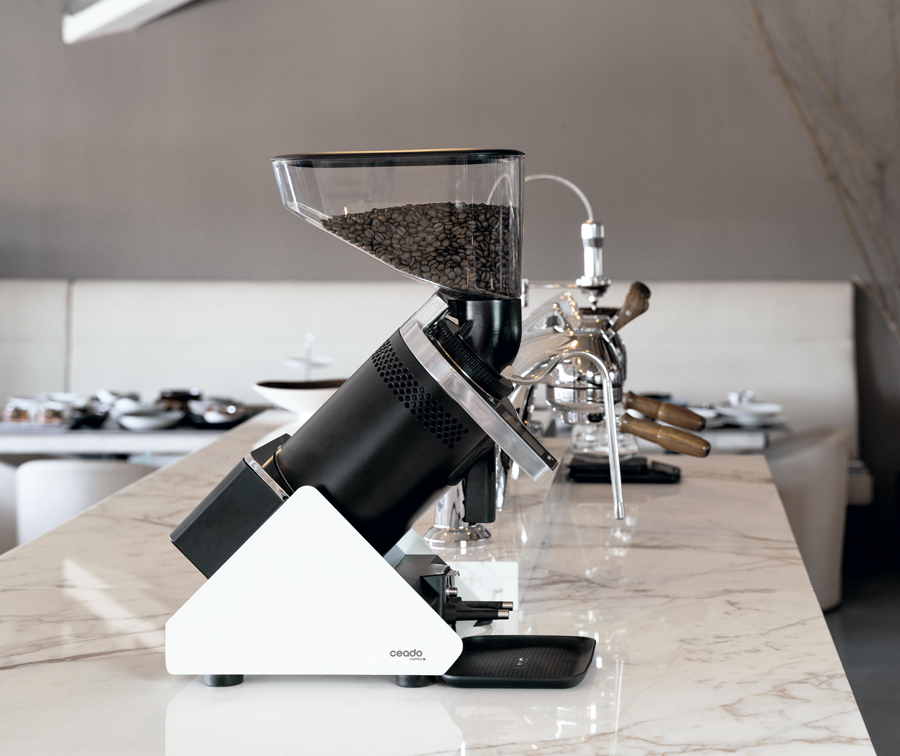 Ceado Launches Grinder Brands Life and Leon, Plus the E37Z Barista
The Z-Barista is also the first Ceado machine to include a newly patented mechanism the company calls the SweepOut system, which helps clear the grinding chamber with every grinding cycle for minimal retention. After grinding is done, the Z-Barista automatically spins the burrs in reverse for a moment, inverting the flow of ground coffee so that nothing remains caught between the burrs.
Howard Bryman
Howard Bryman is the associate editor of Daily Coffee News by Roast Magazine. He is based in Portland, Oregon.