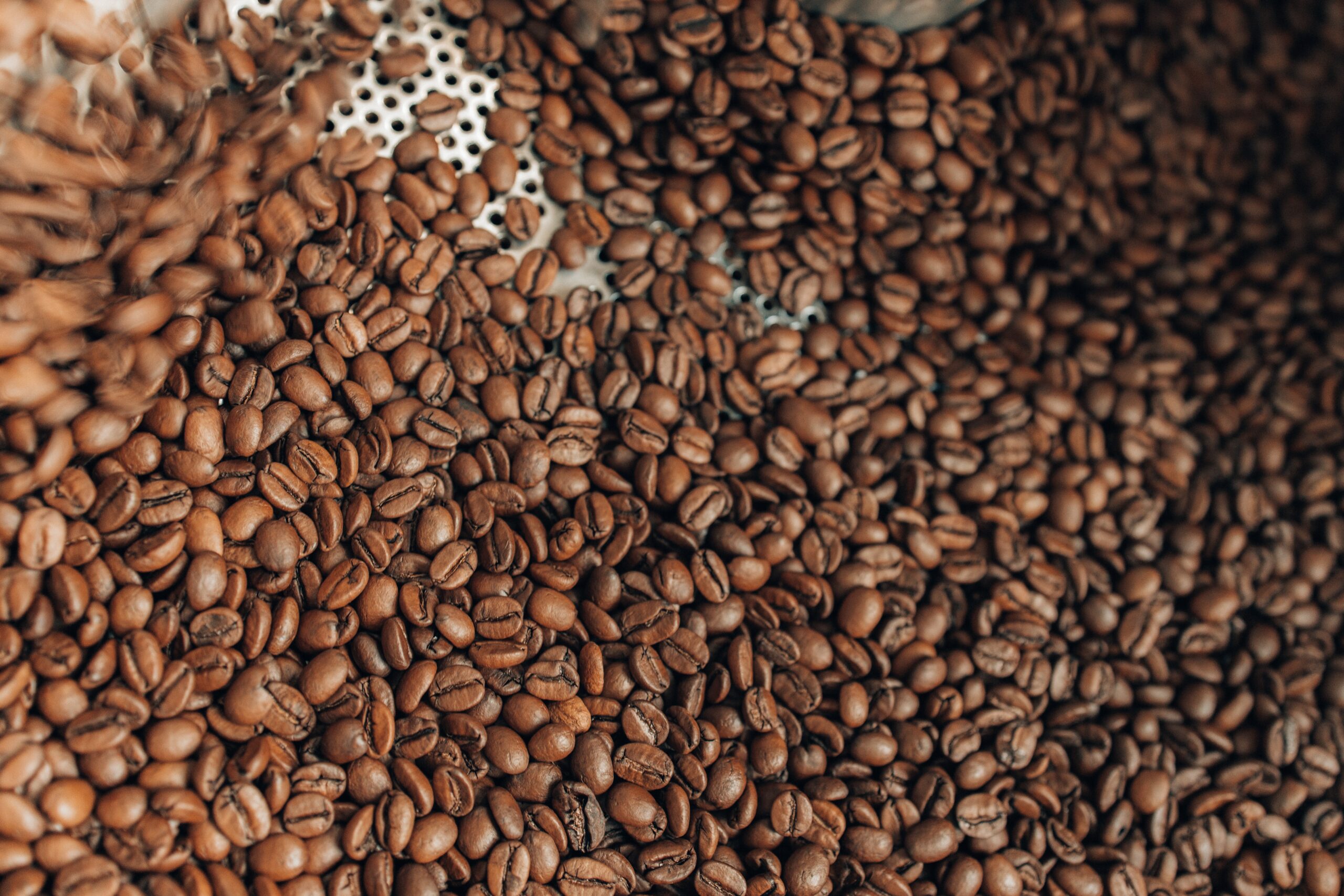 As the projections associated with climate change become increasingly dire, 2021 saw numerous coffee roasting equipment makers put forth new systems for more efficiently delivering heat to the beans inside a roaster, or for mitigating the smoke that results.
On a separate sustainability front, electric roaster-maker Bellwether partnered with Sustainable Harvest and Heifer International for a "verified living income" model for green coffee prices.
Yet talking strictly machinery and tech-related news in 2021, there were near-infrared, microwave, and horizontal-oriented fluid-bed systems all claimed to break new ground. A new wet-scrubber and a cold plasma injector blazed trails for clearing the air at the exhaust end, with fuel savings and lower emissions claimed in all cases.
There were other exciting developments, as well, including new systems integrations for green coffee management and for roast profiling, as well as a couple new entries into the United States roasting machine market. Below is a look back at the new developments in coffee roasting tech we covered in 2021.
---
[Editor's note: This feature is part of our ongoing 2021 year-end coverage. Click here for additional stories, updated daily through Dec. 31. To reach our editors with new equipment news or other company news, click here.]
---
Genuine Origin Joins Artisan Plus Inventory Management Integration
The arrangement gives Artisan Plus users discounts on some GO coffee offerings, while helping to streamline inventory management for home roasters and commercial roasters alike.
Probat 5- and 12-kilo PIII Roaster Line Receiving Cropster Integration
Coffee roaster maker Probat and roasting software provider Cropster have announced that all of Probat's new PIII series models will come equipped from the factory with full Cropster integration.
Passenger Coffee & Tea Pilots Reusable Boxes for Mailing Beans
The progressive specialty coffee company, along with its sister brand Necessary Coffee, has partnered with Boox, a California startup founded by former restaurateur Matthew Semmelhack that makes sturdy reusable and collapsible boxes for shipping retail products by mail.
Probat Unveils Proair Air Treatment System For Industrial Roasteries
The energy-efficient system is designed to reduce the odor of exhaust coming from coffee roasters without regenerative catalytic or thermal oxidation technology, and is capable of treating airflows of up to 220,000 cubic meters per hour, according to Probat.
Vortx Kleanair Systems Offers Wet Scrubber Ecofilter for Roaster Emissions
Vortx's flagship product, the Ecofilter, is a wet scrubber positioned by the company as an alternative to incineration-based afterburners and other smoke and odor reduction systems for the commercial coffee roasting industry.
Typhoon's New Hybrid Roasting Machines Moving Towards US Landfall
Offering both electric and gas-powered machinery, the Prague-based company is taking a novel approach to the application of hot air within the roasting process, while offering a new Hybrid line that combines drum-based and fluid-bed heat application.
Dutch Master Roasters Makes Its Launch with 15-Kilo Commercial Roaster
A pair of Dutch entrepreneurs with decades of combined experience in roaster refurbishing and metalworks have launched the commercial coffee roaster brand Dutch Master Roasters.
From Greece, IPCC's New iRm Roasters Gives Batches a Leg Up
The steel machines feature hydraulic lifts at the base that raise and tilt the entire unit forward to hasten discharge into the cooling tray. This combines with the drum geometry, drum rotation speeds and airflow management to shorten the cooling process, with the broader goal of target temperature precision in finished roasts.
With NIR Heat, Rubasse Roasters Radiating from Taiwan
Rubasse claims the NIR-centered design allows for faster temperature adjustments; the simultaneous application of heat through radiation, convection and conduction; and minimal heat loss in the roasting chamber.
Cropster Introducing AI-Driven First Crack Prediction
The first crack predictor is designed to forecast the exact moment of the beans' first crack — when the Maillard reaction begins to occur within a batch, marking what's commonly referred to as "development time."
Sample Roaster Maker Ikawa Doubles Capacity with the Pro100
Sample roaster maker Ikawa has added to its line with the Ikawa Pro100, a model with nearly the same dimensions as its ProV3 sample roaster but with double the roasting capacity.
Israeli Startup Griin Coffee Developing Single-Dose Roaster for the Office
[Note: Griin rebranded as Ansā prior to the publication of this story.] The Griin Coffee system involves a subscription of directly sourced green specialty-grade coffee beans and an innovative countertop roasting appliance that incorporates "volumetric heating" technology for near-instant roasts that can then be sent straight into any super-automatic brewing machine.
Howard Bryman
Howard Bryman is the associate editor of Daily Coffee News by Roast Magazine. He is based in Portland, Oregon.