Less than five years after being acquired by Nestlé USA, Austin, Texas-based cold brew specialist Chameleon Organic Coffee has been acquired by SYSTM Foods.
Describing itself as "an impact-focused food and beverage brand platform," SYSTM Foods is a joint investment partnership comprising the California-based firms SYSTM Brands and Powerplant Partners.
In May, SYSTM Foods acquired the RBBL brand of plant-based ready-to-drink "functional beverages," including a line of cold brew coffee-based drinks.
Neither Nestlé USA nor SYSTM Foods have disclosed the financial terms of the acquisition.
---
Related Reading
---
Formerly known as Chameleon Cold Brew, 12-year-old Chameleon has been a pioneering force in the contemporary cold brew category.
Alongside roaster/retailers such as Blue Bottle and Stumptown, as well as cold brew specialists such as Slingshot, Chameleon was one of the first brands to apply concepts preciously associated with specialty or "Third Wave" coffee to RTD cold brew products.
While focusing on organic-certified coffee, the company currently offers cold brew concentrates, RTD drinks in numerous sizes, and ground and whole-bean roasted coffees.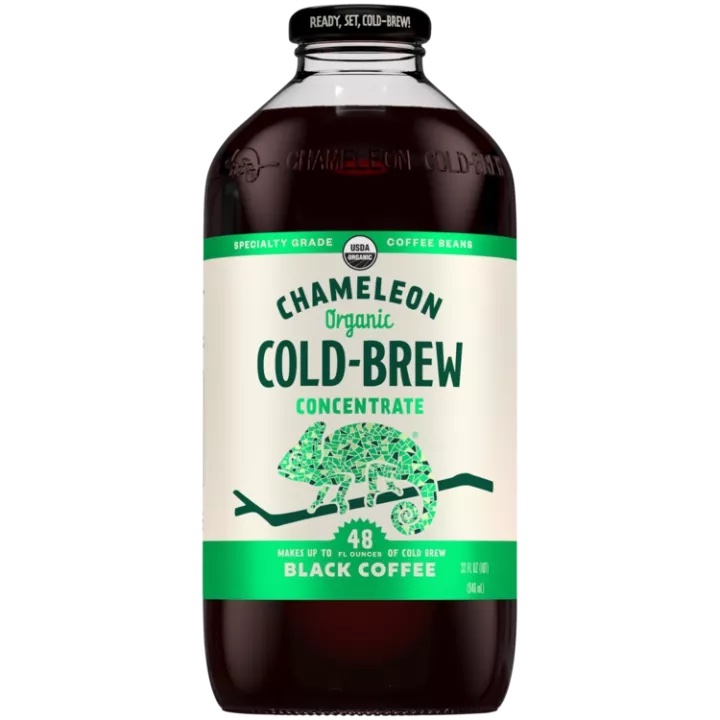 "In addition to an incredible product line, the brand has experienced significant growth over the past few years and its social goals align perfectly with our beliefs as investors," Powerplant Partners Founding Partner Mark Rampolla said in an announcement of the acquisition today. "We can't wait to provide the team all the support they need to energize and accelerate the brand's vision and growth."
---
Does your coffee company have news to share? Let DCN's editors know here.