Welcome to DCN's Weekly Coffee News. Keep up with all the latest coffee industry stories and career opportunities by subscribing to DCN's newsletter. Tell our editors about your news here.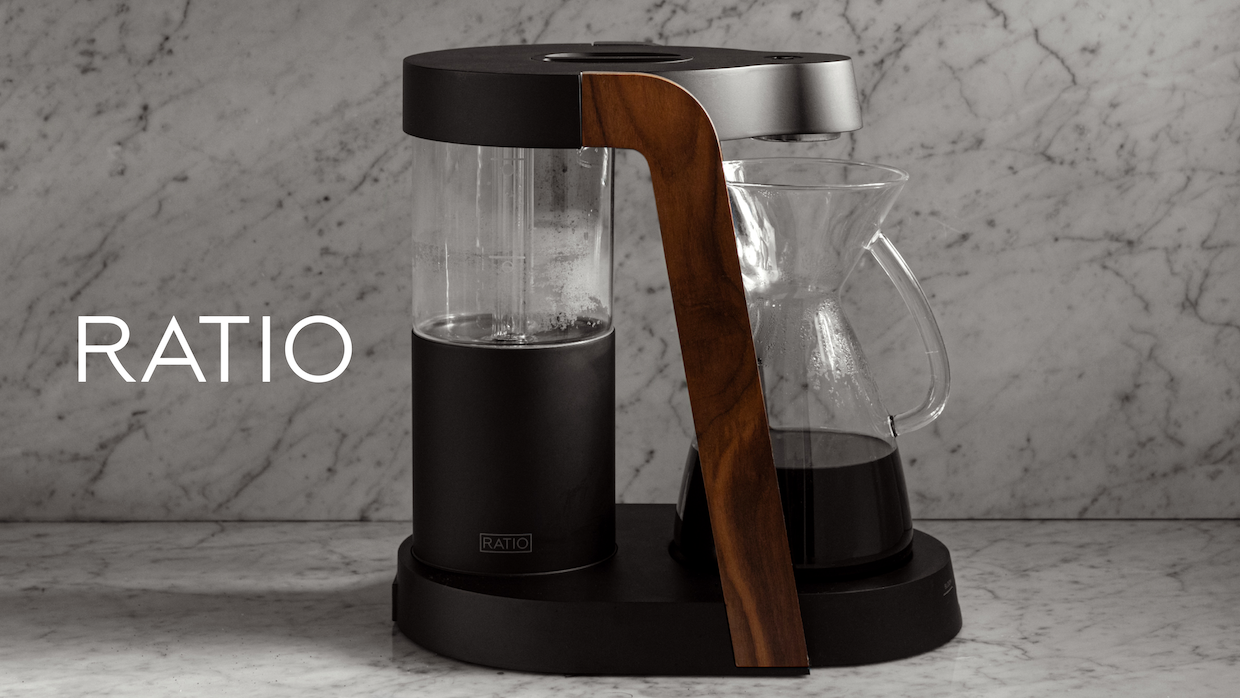 Ratio Launches Crowdfunding Campaign, Readies New Brewer
Portland, Oregon-based home coffee equipment maker Ratio Coffee has launched a crowdfunding investment campaign through Wefunder, which allows unaccredited investors to invest with as little as $100. The company turned heads a decade ago with the Ratio Eight home brewer. More recently, Ratio, launched the Ratio Six home brewer, and earlier this it revealed a prototype single-serve brewer called the Ratio Four. As of this writing, the Wefunder campaign had raised just over $100,000 through 52 investors.
CoffeeCon Returns to Chicagoland
The decade-old consumer coffee festival CoffeeCon is returning to the Chicago suburb of Warenville, Illinois, at the St. James Farm on Oct. 14-15. The ticketed event will include samples from more than a dozen Chicago-area roasters and seminars with prominent industry figures such as Mike Ebert (Firedancer Coffee Consultants) and Kenneth Davids (Coffee Review). This year's event will also focus on some historic figures in coffee, including coffee filter pioneer Melitta Bentz, specialty coffee legend Erna Knutsen and Chemex inventor Peter Schlumbohm.
Registration Open for NCA Convention in Nashville
The National Coffee Association of the United States (NCA) has launched early-bird registration for its annual convention in 2024. The event is taking place March 7-9 in Nashville.
Roasterworks Offers Low-Minimum Cold Brew Services
The founder and CEO of the Seattle-area roaster-share facility Roasterworks announced on LinkedIn that the business is now offering commercial cold brew canning and brewing, with a minimum order quantity of just 100 cans.
Lapera Launches the DS3 Manual Espresso Machine
Canadian boutique espresso machine maker Lapera this week launched pre-sales for the DS3, the third iteration of its core manual espresso machine. The new version of the DS machine includes changes to the group design for better flow, materials upgrades and some minor changes under the hood. The pre-shipping base price is US$9,717.
AeroPress Introduces Organizer Stand, New Packaging
Manual coffee brewer maker AeroPress this month launched a new organizer stand design to keep the various components of its multiple brewer types tidy. The company also launched new packaging that maintains the hexagonal box but includes new solid colors conveying the differences between models. AeroPress recently launched an XL version of its core brewer.
Oxo 12-Cup Machine Gets SCA Home Brewer Certification
The Specialty Coffee Association has certified the "12-Cup Coffee Maker with Podless Single-Serve Function" by home kitchen equipment maker Oxo through its SCA Certified Home Brewer program. There are currently 24 drip coffee brewers certified through the program.
James Hoffmann and Cometeer Team Up for Consumer Campaign
YouTube coffee celebrity James Hoffmann and frozen single-serve coffee maker Cometeer are marketing "The Great American Coffee Taste Test," a program that will involve shipping thousands of sample kits to consumers and an online tasting event on Oct. 21. Users will be asked to submit a survey regarding their preferences. According to Cometeer the kits are already sold out, although larger product packages are available.
Dark Horse Comes to San Diego Airport
Concessions company Mission Yogurt, Inc. has opened a location of Dark Horse Coffee Roasters at the San Diego International Airport (SAN). The coffee kiosk is located in Terminal 1 East. It is the seventh Dark Horse retail location throughout San Diego.
Indian Coffee Chain Third Wave Coffee Lands $35 Million
India-based coffee chain Third Wave Coffee, based in Bengaluru, has closed a US$35 million funding round led by the private equity firm Creaegis. The Economic Times has more on the deal.
New from CoffeeIndustryJobs.com
In Case You Missed It
Here are some of DCN's top stories from the past week…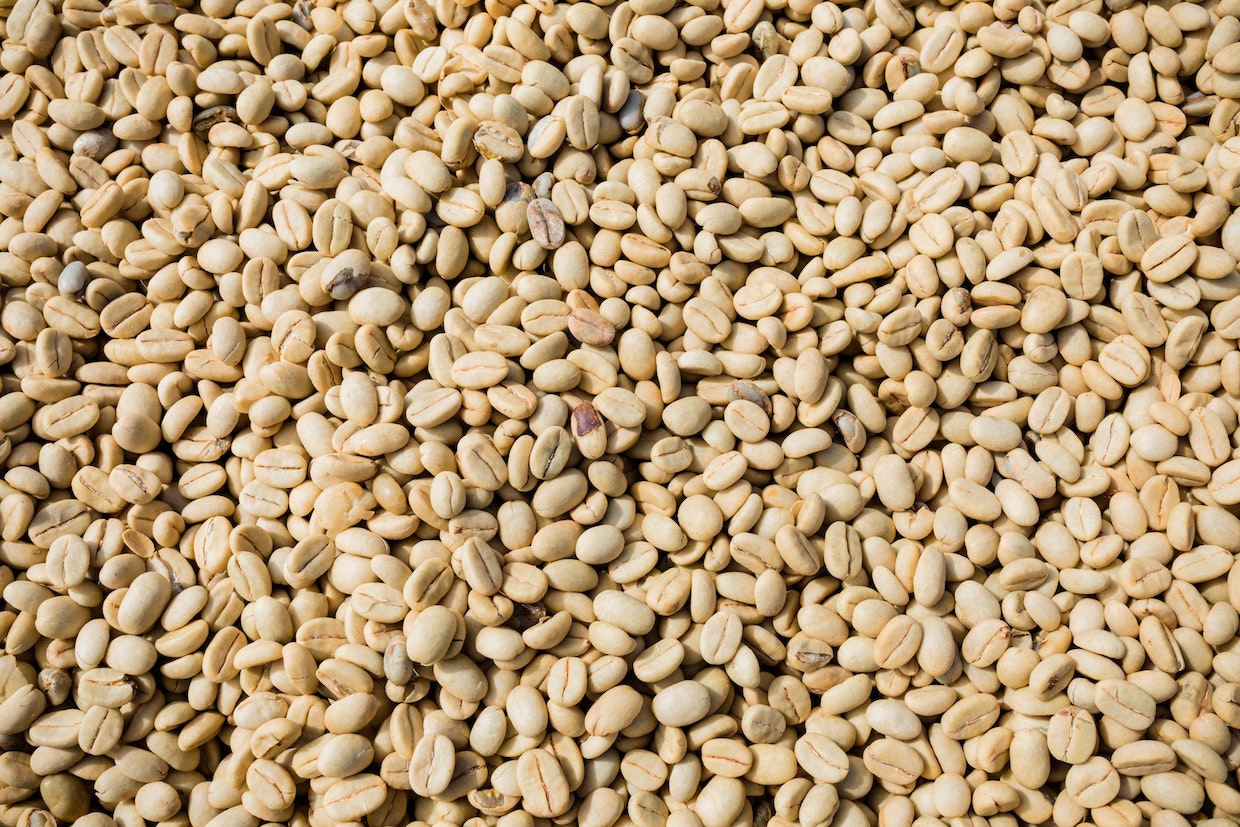 A Conversation with the Authors of the 2023 Coffee Barometer
As it has in past editions, the Coffee Barometer made a massive splash throughout the coffee industry upon its latest release two weeks ago, as it outlined some of the largest failures (and opportunities) related to corporate sustainability in coffee…
'Design of Coffee' Course Teaches Engineering through Brewing the Perfect Cup of Coffee
In 2012, my colleague professor Tonya Kuhl and I were drinking coffee and brainstorming how to improve our senior-level laboratory course in chemical engineering…
Study Associates Moderate Coffee Drinking with Reduced Depression and Anxiety
A recent study from researchers in China associates two to three cups of coffee per day with the lowest risk of both anxiety and depression among all coffee drinkers and non-coffee-drinkers alike…
Federal Judge Approves Final $12 Million Settlement in Kona Labeling Case
The final approval brings an end to a four-year-old class action suit that has resulted in $33.4 million in settlements among 21 defendants, including coffee roasting companies, as well as large resellers such as Costco, Walmart, Amazon and Kroger…
Cascara-Focused Drink Company Alldae Relaunches with 'Superfruit Soda'
The New York-based company previously known as Alldae Cascara has rebranded and replaced its entire product line with new flavors and packaging under the name Alldae Superfruit Soda...
Coffee Subscription Provider Bean Box Launches Equity Crowdfunding
Seattle-based specialty coffee subscription company Bean Box has launched an equity crowdfunding campaign through the StartEngine platform…
Blue Bottle Coffee Hosting $75 Seated Popup Tastings in LA
Oakland, California-born Blue Bottle Coffee is launching a six-week popup in Los Angeles called Blue Bottle Studio…