If anything, 2014 has proven that the North American retail market has opportunities for growth in all directions. As big chains plowed forward with obsessive retail expansions, North America was introduced to hundreds of small, independent shops with a genuine focus on service and craft. (We can count at least 20 exciting new coffee bars opened in Los Angeles alone in 2014).
Of course, this year also saw some major developments in what might be called upscale chains. Starbucks recently unveiled Reserve headquarters in Seattle is the dominant example, but players like Blue Bottle and La Colombe are in the process of North American and international expansions of high-end retail environments that will be testing arguably deeper waters than have been explored before.
One of the most exciting 2014 trends has been the development of independent and often tightly focused coffee bars in medium and smaller markets that have traditionally been underserved by specialty coffee. There are far too many to mention here, but following are some of the stories that begin to reflect 2014's retail landscape: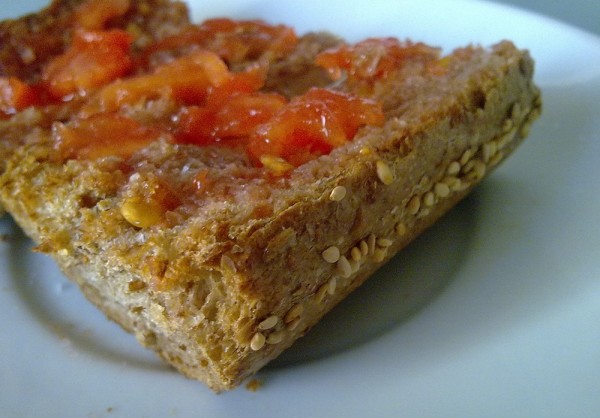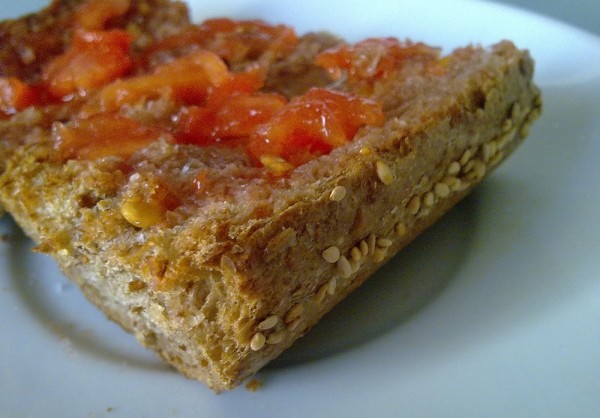 I have tried to avoid writing about toast — rather, the current "toast movement" — for as long as possible. After all, toast is not new. Bread is 30,000 years old. Spreading chutney on a slab of sourdough is not a great culinary feat. Toast was not something created by "hipsters" in San Francisco in 2013…
The company has been widely credited as a leader in the current craft specialty coffee movement, and its mainstream popularity has gotten to the point that Freeman's book, "The Blue Bottle Craft of Coffee," is available at outlets like Crate & Barrel, and the signature brown paper cup with the Blue Bottle logo has become something of a status symbol among certain consumers…
To you 18-to-35-year-old working New Yorkers, we present to you this map, which outlines dozens of coffee shops throughout Manhattan (and now Brooklyn and Queens), based on their proximity to a subway station. To save space, the mapmakers, Butterfruit Labs, eliminated words like "coffee" and "espresso" from the names of the shops, and only one location of each chain — big or small — is given representation…
A group of roasters and retailers from throughout the Cincinnati and Northern Kentucky areas have been coordinating multiple efforts to benefit Rhett Harkins, who barely survived a 60-foot fall during a Dec. 14 hike that left him wheelchair-bound with broken and shattered bones…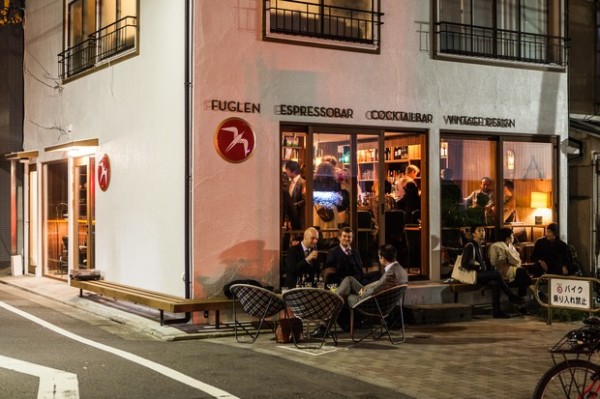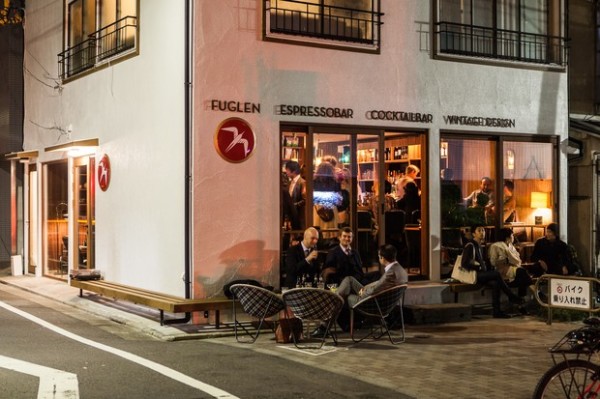 Tokyo has never been at a loss for cafes, but it's only in recent years that there's been a real boom in quality and craftsmanship. For every Starbucks and chain store, there are an increasing number of independent coffee shops, kiosks, and roaster/retailers brewing some seriously good cups in some seriously appealing environments…
A New Orleans-based coffee startup with some hefty investment backing is planning to debut four coffee shops this Spring, with as many as a dozen more to follow next year throughout the U.S. South…
Laila Ghambari of Seattle's Cherry Street Coffee in Seattle, a business owned by her family, has won the 2014 U.S. Barista Championship. The 2014 Brewers Cup champion is Todd Goldsworthy, who goes by the title "Coffee Guru" at Klatch Coffee in Upland, Calif…
A field of 54 national barista champions has been whittled down to one, as Japan's Hidenori Izaki of Maruyama Coffee Company in Nagano earlier today was named 2014 World Barista Champion in Rimini, Italy. He is the first ever WBC champion from Asia, and becomes the 15th champion in the history of the competition, which has proven to be a life-altering career springboard for numerous past winners…
Looking to up your Aeropress game? Who better to instruct than the recently crowned 2014 World Aeropress Champion Shuichi Sasaki of Paul Bassett in Japan, who came out on top among a field of 27 National Champions Monday, June 9, in Rimini, Italy…
One of the most exciting program announcements at World of Coffee in Rimini last week was that of the first European Barista Camp, being organized by a heavy-hitting group of coffee professionals working to develop the Barista Guild of Europe…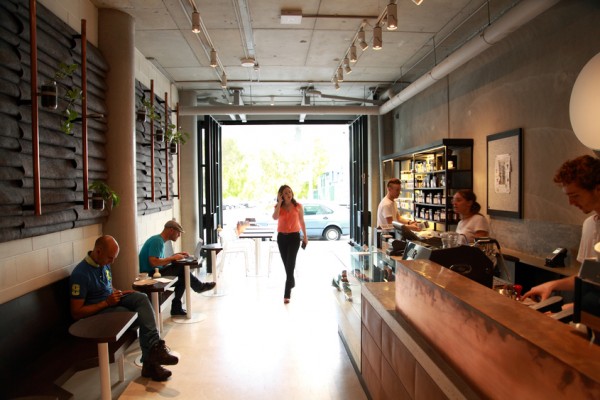 Home to some of the best coffee-based drink programs in the world, Australia also happens to be home some of the most intriguing spaces in the world in which to drink said coffee. And each year, the metaphorical bar for cafe design seems to be set higher…
Handsome Coffee Roasters in Los Angeles is officially transitioning into a Blue Bottle Coffee location this week, marking the end of the brand created by Intelligentsia alums Michael Phillips, Tyler Wells and Chris Owens three years ago. The former Handsome HQ at 582 Mateo in the L.A. Arts District becomes home base for Blue Bottle's Los Angeles operations…
Over the past year, a small group consisting of an architect, industrial designers, a graphic designer and barista/shop owner Jae Wong Kwak has been building something pretty incredible in South Korea. The group is operating under the name Dutch Lab, and after splashy debuts at the 2013 Seoul Cafe Show and Coffee Expo Seoul 2014, it has introduced a complete line of industrial-design-heavy, slow-drip cold brewers…
Some people go to a lake in the Northwoods; others pack up the minivan and head to a Disney resort; others yet gaze upon Mount Rushmore, Niagra Falls or the Rocky Mountains. For his summer vacation, regular Daily Coffee News contributor and CRS Coffeelands blog author Michael Sheridan drinks coffee…
Philadelphia-based roaster and retailer La Colombe has signed a deal for approximately $28.5 million worth of private investments, with plans to open upwards of 100 new cafes in major U.S. cities over the next five years…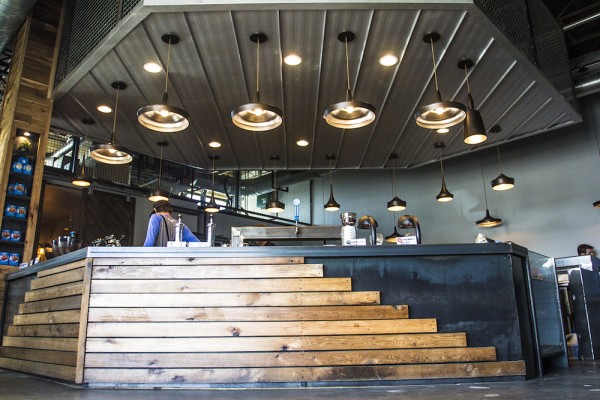 After years of building Cuvee Coffee into a leading Texas specialty coffee roastery, founder Mike McKim was experiencing what he describes as kind of a career funk. "I was, for lack of a better word, bored with the specialty coffee industry. I felt like things were a little stagnant, and I wasn't sure what to do about that…"
More than just casual drinking and dining spots, cafes in some of the world's most heavy polluted cities can provide a moment of respite for one's physical wellbeing. Such was the thinking behind a new modular coffee bar interior design from the Beijing-based firm Penda, which was commissioned by the property developer Hongkun to create a concept for the Home Café brand…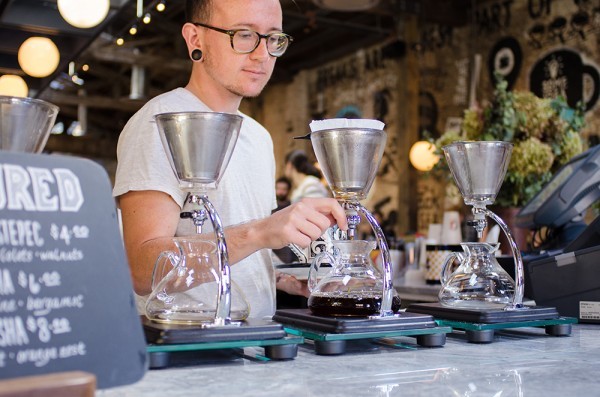 La Colombe has officially opened its sprawling coffee bar/restaurant/rum distillery/bakery inside an 11,000-square-foot warehouse space in Philadelphia's Fishtown neighborhood. In a recent interview regarding La Colombe's plans for nationwide expansion, Co-founder Todd Carmichael told Daily Coffee News that the Fishtown location is by far the company's most ambitious retail operation to date…
Coffee Fest held its final show of the year this month in Portland, including the national competitions for its three flagship events: America's Best Coffeehouse (barista-focused), America's Best Espresso (roaster-focused) and the Latte Art World Championship open (self-explanatory)…
A group of New York-based engineers and product designers have turned a pet project for a commercial pourover machine into a full-blown business venture. The product is the Poursteady, a five-stand bar stand that uses remote and robotics technology for what the inventors call precise and highly controllable single-cup pourovers…
The color of coffee mugs has a substantial impact on the perception of flavor, according to a new study led by Australian researchers. Lead author of the study, published last week in the journal Flavour, George Vandoorn said he was inspired to pursue the research after a conversation at a coffee shop with a barista who told him that "when coffee is consumed from a white, ceramic mug, it tastes more bitter…
Innovation in the high-end food world, and by extension the coffee world, typically follows a kind of linear progression. That is to say, the newest "it" thing most often extends the concepts of the preceding "it" things. On occasion in this crowded arena, a concept leaps out as something singular, almost aggressive…
Canadian roaster and retail chain Second Cup has followed through on recent promises to refresh its brand and introduce a "coffee-centric" approach to consumers with the unveiling of a new flagship cafe in Toronto…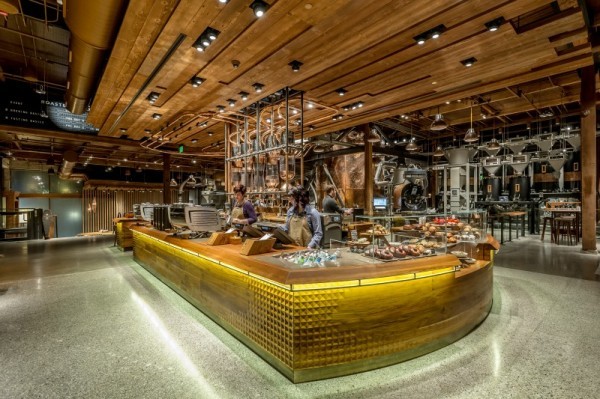 Way back in 2011, shortly after news broke investment firm TSG Consumer Partners had made a "major" but undisclosed investment in Portland's Stumptown Coffee Roasters, the New York Times led an Oliver Strand piece with the following headline, "Little Espresso Bars Might Be Big Business." My, how times have changed…
Where Alton Brown goes, people follow. It's not charisma alone. He's built his celebrity and influence — including numerous New York Times best-selling books, foodie road shows, multiple James Beard awards and a Peabody award for excellence in broadcast news — on food smarts…
Nick Brown
Nick Brown is the editor of Daily Coffee News by Roast Magazine. Feedback and story ideas are welcome at publisher (at) dailycoffeenews.com, or see the "About Us" page for contact information.