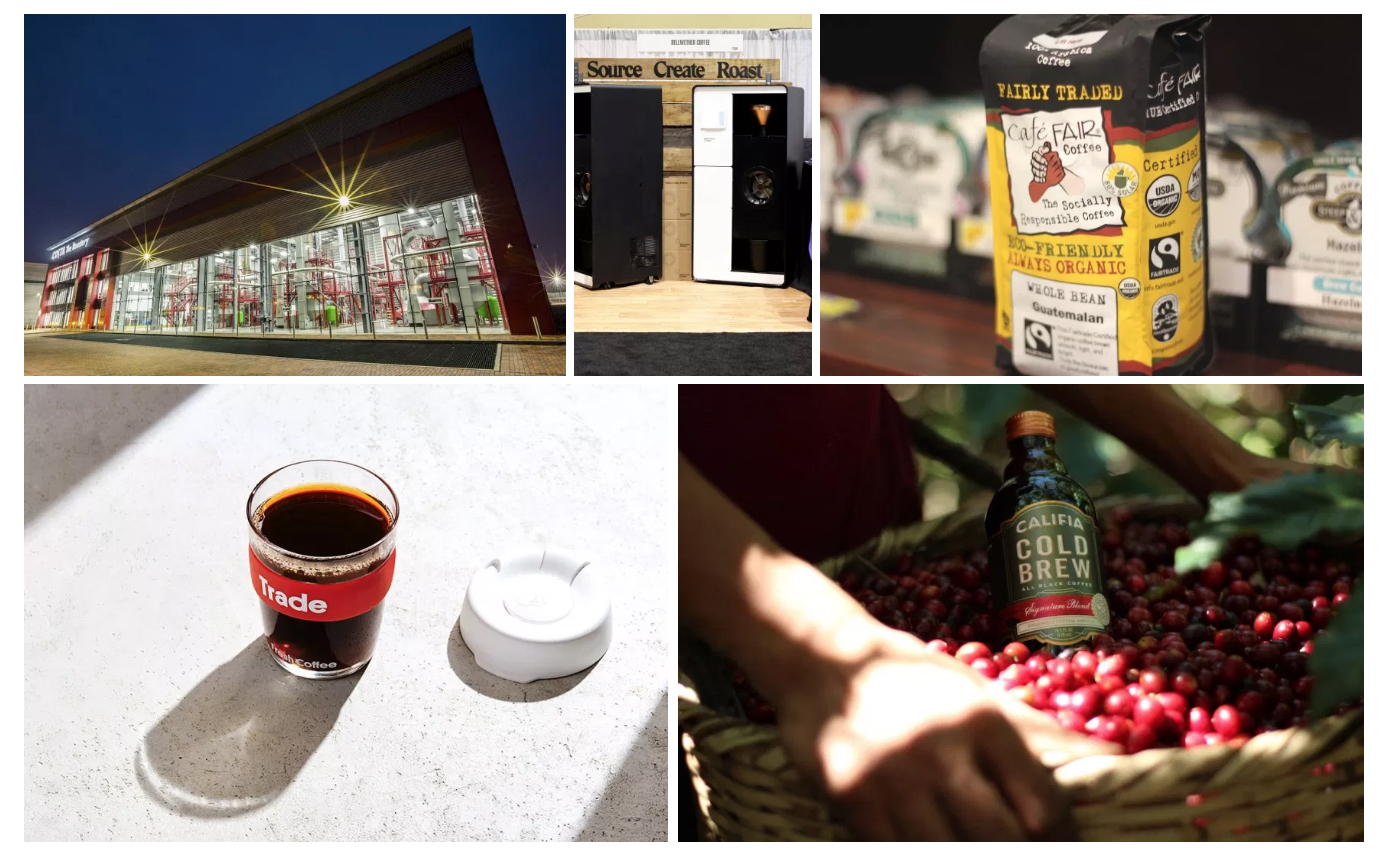 It seems like just yesterday that big business woke up to the market potential of specialty coffee. Once JAB Holding Company started scooping up majority shares of every coffee company they could get their hands on, more conglomerates, multinationals and macro players started following suit — each hoping to cash in on this small but expanding little corner of the coffee world.
This year continued that trend, with companies big and small being bought up, invested in or simply launching with the backing of hefty, often undisclosed investments. Here we present some of the most compelling business dealings affecting the specialty coffee sector in 2018, ranging from changes in leadership and structure among specialized purveyors of cafe wares all the way up to Coca-Cola's $5.1 billion coffee spend.
Trends for 2019 (a.k.a. opportunities for us to look silly one year from now)
So long as the economy remains reasonably healthy, expect more and bigger bets on coffee
More investments in the $5 million to $30 million range for established local and regional small, specialty coffee chains with an eye toward retail expansion
Large wholesale and private-label roasters investing in or acquiring popular local and regional roasting brands
Innovative Equipment Maker Alpha Dominche Ceases Business Operations
Alpha Dominche, which burst onto the the specialty coffee scene six years ago with the launch of the high-design Steampunk brewing system, has announced that it has shut down all business operations. An announcement from Alpha Dominche CEO Thomas Perez came from seemingly out of nowhere for backers of Indiegogo and Kickstarter campaigns for Alpha Dominche's Flask home brewing device.
Espresso Supply Passes Smallwares and Rattleware Line to Visions Espresso
Both companies have been pioneering forces in the coffee industry, with founders Laura Sommers of Espresso Supply and Dawn Loraas of Visions both having the foresight decades ago to envision retail booms in independent specialty coffee, as well as growth in the upscale home brewing segment.
Fellow Partners with Barista Hustle, Makes Several Launches
Barista Hustle Tools represents Fellow's first foray into espresso territory, as the line features equipment designed to be durable and accessible for working baristas, while minimizing pressure points.
Manual Equipment Maker Able Brewing in Capable New Hands
Able Brewing, the company behind the Kone metal pourover filter and the Disk filter for the Aeropress system, is officially under new ownership. Having relocated several years ago from Portland, Oregon, to California and developed a variety of now rapidly expanding new coffee business interests, Able Brewing Founder Keith Gehrke is stepping away from the equipment manufacturing business.
Minneapolis-Based Peace Coffee To Be Acquired by CEO Lee Wallace
The coffee brand was established in 1996 by the Minneapolis-based nonprofit Institute for Agriculture and Trade Policy (IATP). Over the decades and most recently under Wallace's leadership, the company has grown from a small basement operation to occupying two Peace-branded Minneapolis cafes, while supplying wholesale customers and grocery stores throughout the country.
Coffee Holding Company Acquires Wisconsin-Based Roaster Steep N Brew for $2.85 Million
Staten Island, New York-based Coffee Holding Company has acquired Madison, Wisconsin-based wholesale roasting company Steep N Brew Coffee, which owns the Steep N Brew brand as well as the FTO-specializing brand, Café Fair.
Shop Roaster Maker Bellwether Coffee Lands $10 Million Series A Funding
Bellwether was among the most captivating product launches at this past Spring's Specialty Coffee Association Expo, and the funding round was led by startup Congruent Ventures, alongside other primarily tech-industry-focused investors including FusionX Ventures, Tandem Capital, New Ground Ventures, Hardware Club, XN Ventures and Peter and Lyndon Rive.
JAB-Backed 'Trade' Selling Coffees from 50 Prominent US Roasters
A new home coffee service called Trade launched today, selling roasted, bagged coffees from dozens of prominent, quality-forward U.S. roasters, as well as related brewing equipment. Yet unlike many of the multiroaster direct-to-consumer services that have come before it — mostly self-funded, small operations — Trade is backed by one of the world's largest coffee empires, JAB Holding Company.
Bluestone Lane Plans to Grow to 60 Stores with $19.5 Million Minority Investment
New York-based coffee company and self-described "Australian lifestyle and hospitality brand" Bluestone Lane has announced it has closed on a major funding round, with plans to grow from its current count of 30 stores to 60 stores in 10 cities over the next two years.
Califia Farms Plans Expansion with $50 Million Funding Round
Led by the Luxembourg-based investment firm Ambrosia Investments with existing investors Sun Pacific — owner of the Cuties brand of mandarins — and Stripes Group, the latest funding round adds to at least two other major investments for the eight-year-old company over the past three years.
Kraft Heinz Acquires Vancouver Roasting Company Ethical Bean
While the deal may not rankle quality coffee purists in quite the same way as Nestlé's acquisition of Blue Bottle, or as the JAB family's acquisition of Intelligentsia and Stumptown, it is yet another example of large multinationals dipping into the specialty coffee category.
Coca-Cola Makes 'On Trend' Bet with $5.1 Billion Costa Coffee Acquisition
When you read about, write about and generally obsess over coffee for approximately 362 days a year, it can be easy to forget that it is just a blip on the wide-ranging global beverage industry radar. Then you read something like this from the Coca-Cola Company.