As the world got much smaller for most people in 2020, the role of coffee trading companies in connecting roasters to producers and their coffees grew both more important and more difficult.
Throughout the year, we witnessed coffee traders all over the world rise to the immense challenge of keeping businesses on both sides of the coffee chain informed, supplied and paid — despite disruptions at every imaginable turn due to the pandemic.
Here is a review of some of our top stories of 2020 focused on the green coffee trading business. For related stories, check out our year-in-review pieces on sustainability, opinion pieces and coffee production.
Sustainable Harvest Launches COVID-19 Producer Support Funds with $156K Seed
Portland, Oregon-based green coffee trading company Sustainable Harvest has seeded a donation fund with $156,000 to support coffee producers during COVID-19 restrictions, and the company is asking others in the industry to contribute through GoFundMe.
Blockchain-Backed Trading Platform iFinca Promises to Verify Farmgate Prices
A new app- and blockchain-based green coffee trading platform called iFinca is pitching the promise of traceability to ultimately give farmers a larger slice of the pie.
Novus Coffee Imports is Now Called Mercon Specialty
Seattle-based green coffee trader Novus Coffee Imports is now called Mercon Specialty, highlighting its place within the global coffee trading company Mercon Coffee Group.
Green Coffee Trader Sucafina Unveils Sucafina Specialty, Unifying Numerous Brands
Previously, the Sucafina group encompassed 32Cup Specialty Coffee, based in Antwerp, Belgium; Australia-based MTC, which it acquired in 2018; and Sucafina North America. All three of those operations now fall under the Sucafina Specialty name, creating a unified front for the global coffee company, which has increasingly devoted itself to the specialty coffee market.
Importer Ally Coffee Consolidates US Business, Names Rogerio Schiavo CEO
Green coffee trader Ally Coffee has consolidated its United States specialty and commercial divisions while consolidating operations into its South Carolina headquarters. The company has also named a new CEO, Rogerio Schiavo.
Caravela Names North America Director, Plans Move to Houston
Latin American green coffee trading company Caravela Coffee is expanding its presence in the United States with the appointment of Carlos de Valdenebro into the new position of North American managing director.
Former Olam Director Mark Inman Joins Importer Sustainable Harvest
Longtime specialty coffee professional Mark Inman has joined the team at Portland, Oregon-based green coffee trading company Sustainable Harvest, as the new "director of growth."
Jennifer Roberts to Succeed Craig Holt at Atlas Coffee Importers
A new dawn is arriving for Seattle-based Atlas Coffee Importers as longtime Chief Operating Officer Jennifer Roberts is taking over the leadership position held by Atlas Co-Founder and CEO Craig Holt, who will be leaving the company after assisting the transition.
Nathalie Gabbay to Guide the Next Chapter of RGC Coffee
Nathalie Gabbay, a current member of the board of directors for the National Coffee Association and past two-term board member for the Specialty Coffee Association, has been appointed as president of Montreal, Canada-based green coffee trading company RGC Coffee, effective Jan. 1.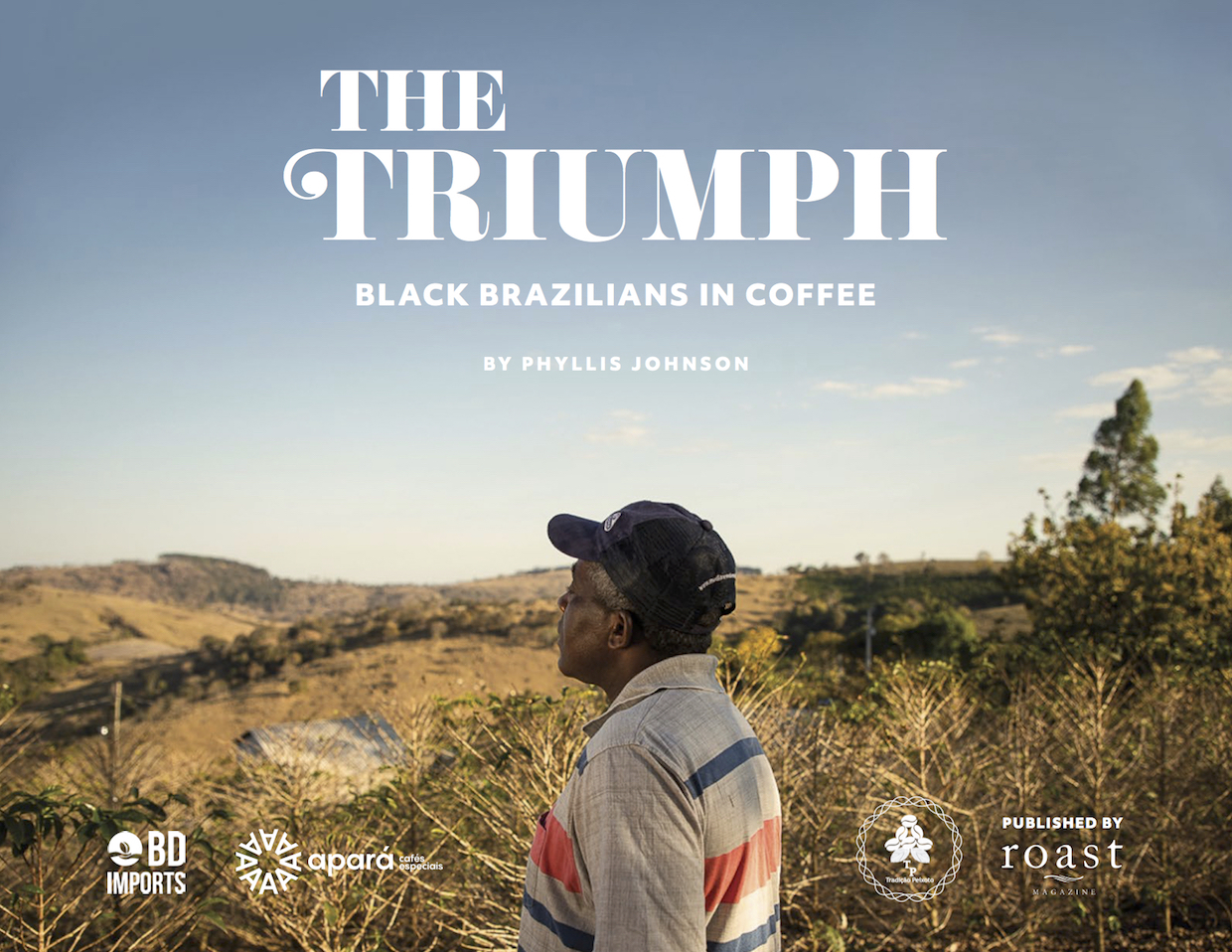 Phyllis Johnson Launches New Book "The Triumph: Black Brazilians in Coffee"
"My hope is that this book will not only enlighten but also challenge the global coffee trade to consider more inclusive supply partners," said Johnson, who is the founder of Atlanta-area coffee trading company BD Imports and the founding director of the Coffee Coalition for Racial Equity.
Cafe Imports Launches New Customer Portal for Roasters
As coffee roasters and retailers have increasingly fine-tuned their online operations to continue to move coffee, so too has green coffee trader Cafe Imports, which has just launched a new customer portal and purchasing platform.
Importer Sustainable Harvest Launches Customer Portal, Plans Producer Portal
Portland, Oregon-based green coffee importer Sustainable Harvest has released a new online portal for coffee buyers. The company is also in the process of developing a similar web portal for coffee producers that will ultimately connect with the customer portal.
Dutch Importer Trabocca and Fairfood Push for Coffee Trade Transparency with Trace
Along with a coffee-trading partner in Ethiopia, two Dutch organizations have further pushed the envelope of coffee supply chain transparency through a new platform called Trace.
Red Fox Coffee Merchants Investing in Mexico with Oaxaca Office
Progressive Berkeley, California-based coffee trading company Red Fox Coffee Merchants has signed a lease on a building that will become a lab and offices in Oaxaca, Mexico.
Olam Coffee Helping to Lead New Farmer Training Center in Colombia
Four coffee-focused businesses have partnered to create a new coffee lab and training center in post-conflict zones of Southwest Colombia. Green coffee trader Olam, the UK grocery operator John Lewis Partnership, Irish roaster and trader Bewley's, and the Colombian coffee cooperative ASOPEP have jointly established the new training facilities.
Primavera Coffee Launches Fund for Guatemalan Farmers Affected by COVID
Guatemalan coffee specialist Primavera Coffee has launched a temporary relief fund to assist coffee producers suffering from the economic effects of the COVID-19 pandemic.
Importer JNP Coffee Donating 5% of Sales for GoFundBean Grants
Throughout the month of July, Burundi coffee importer JNP Coffee has been donating 5% of its green coffee sales to the nonprofit GoFundBean for a fund to supply grants to baristas in financial need due to the COVID-19 pandemic. The fundraising effort runs through Friday, July 31.
Green Coffee Seller Genuine Origin Grows Women-Focused La Morena Coffee Program
Online green coffee seller Genuine Origin has expanded its women-producer-focused La Morena program, which has grown each year since its inception in 2016. This season the United States-based importer is partnering with the Wakimi Foundation, a nonprofit that works to empower women artisans in rural Guatemala by connecting their products to global markets.
Importer Ally Coffee Launches Ally Open, Featuring Small-Box Orders and Online Instruction
Green coffee trading company Ally Coffee has launched the Ally Open platform, featuring small-volume orders, self-paced online education courses and a wealth of free resources for smaller commercial coffee roasters.
Coffee Trading Platform Algrano Grows with $4 Million Funding Round
The investment comes about 18 months after an initial $2 million investment that helped the company relocate its headquarters to Zurich. The company has also added 14 employees representing 11 different nationalities in 2019, bringing its total number of employees up to 20.
Nick Brown
Nick Brown is the editor of Daily Coffee News by Roast Magazine.