As 2022 hits the cooling tray, it's clear that roasteries of all sizes — including the home kitchen counter — received big batches of new equipment from which to choose this year.
German coffee roaster maker Probat had an especially momentous year, launching multiple new products, including breakthrough hydrogen-powered roasting equipment. Two other older brands — Sivetz and Primo — were given new life with new products, branding and ownership.
Four new consumer roasting machines also widened the options this year for consumers seeking either push-button ease or precise profiling capabilities.
Continuing our 2022 Year In Review, here's our look back at the what the year offered for production roasteries, sample roasting, home roasting and more.
Commercial Roasting Equipment News
Legendary Roasting Name Sivetz Given New Life with the SRM15
An iconic name in coffee roasting has been given new life with the relaunch of the Sivetz brand and its inaugural roasting machine, the Sivetz SRM15.
The Sivetz Coffee Company, now wholly owned by Michael Barthmus and based in Hood River, Oregon, unveiled the new 15-kilo fluid-bed roaster at the Specialty Coffee Expo in Boston… Read More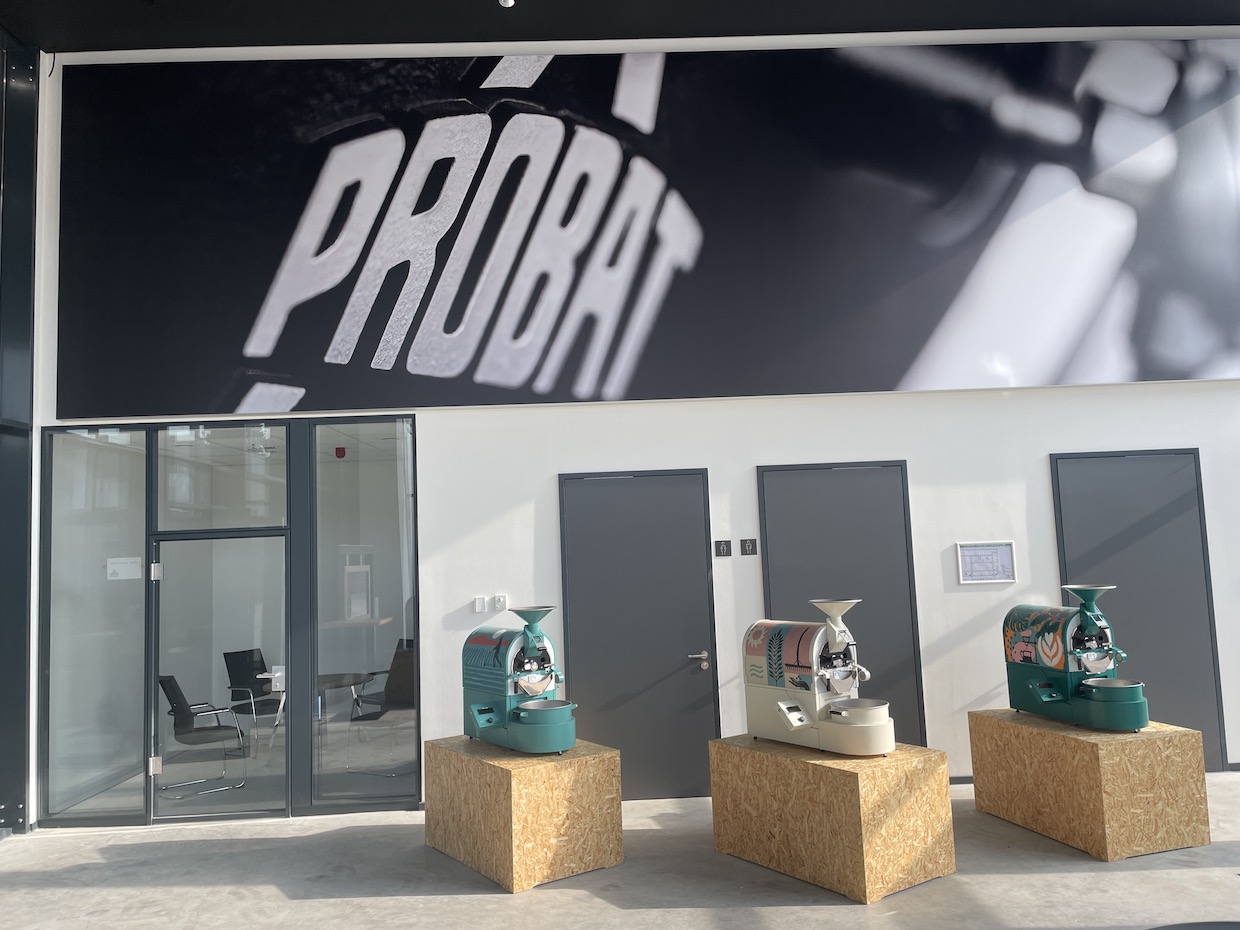 Probat Introduces Hydrogen Power to Roasting Machines, Expands Production
German coffee roasting equipment giant Probat has developed new burner technology for heating coffee roasters using hydrogen.
It represents the first broad-scale introduction of hydrogen power systems in the coffee roaster manufacturing industry, which has primarily upon natural gas, resulting in higher greenhouse gas emissions… Read More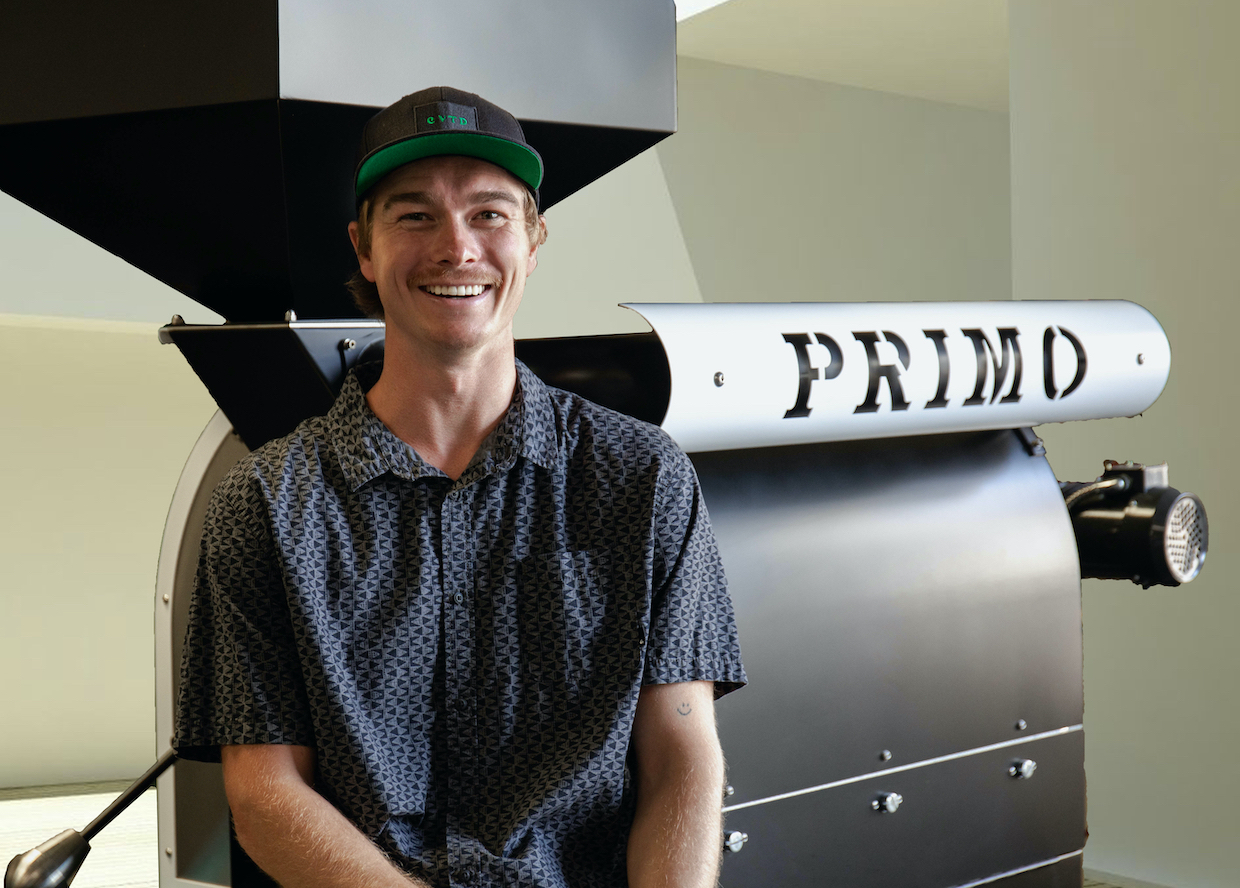 California Manufacturer Primo Roasting Equipment is Reborn
With a new owner and a fresh line of machines under the Xr series name, California-based roaster manufacturer Primo Roasting Equipment has entered its second life.
The successor of the 29-year-old equipment brand is 27-year-old engineer and entrepreneur Brandon Miller, the founder of the ranch-to-table meat distribution company Buy Ranch Direct and coffee roasting company Dynamize Coffee… Read More
Garanti Enters Next Generation of Roaster Design with the 6-Kilo Focha
Turkish commercial roasting equipment maker Garanti is launching a compact 6-kilo-capacity drum roaster this summer called the Focha, designed specifically for compatibility in settings where roasting and retailing are combined.
The first of the three main structural components of the roasting system is the roaster, where the hopper, drum and cooling tray assembly all occupy a single vertical form. The Focha's color-matched chaff collector and control system stand separately, a design decision geared toward flexibility in space-limited environments… Read More
Probat Launches Industrial-Scale Neptune 1000 Drum Roaster
Falling in between the recently released Px 120 and the larger Neptune 1500, which boast hourly capacities of 500 and 1,500 kilograms of coffee, respectively, the Neptune 1000 can reach 1,000 kilograms per hour.
According to Emmerich-based Probat, the machine accommodates batch capacities between 110 and 220 kilos, with desirable results in time ranges anywhere from 6 to 20 minutes… Read More
Nano and Sample Roasting
Aillio Looks to the Future with the 2-Kilo AiO Roaster
Much like the R1, the all-electric, induction-heated AiO drum roaster monitors the temperature of the beans with an infrared sensor, it is capable of automated roasting and it invites users to engage with Aillio's Roast.World cloud-based network of roast recipes and analysis, green coffee resources and other information.
Designed collaboratively with the Danish firm Kilo Design and boasting a relatively compact footprint, the AiO is designed specifically for use as a countertop shop roaster, where it can serve as a showpiece for cafe customers… Read More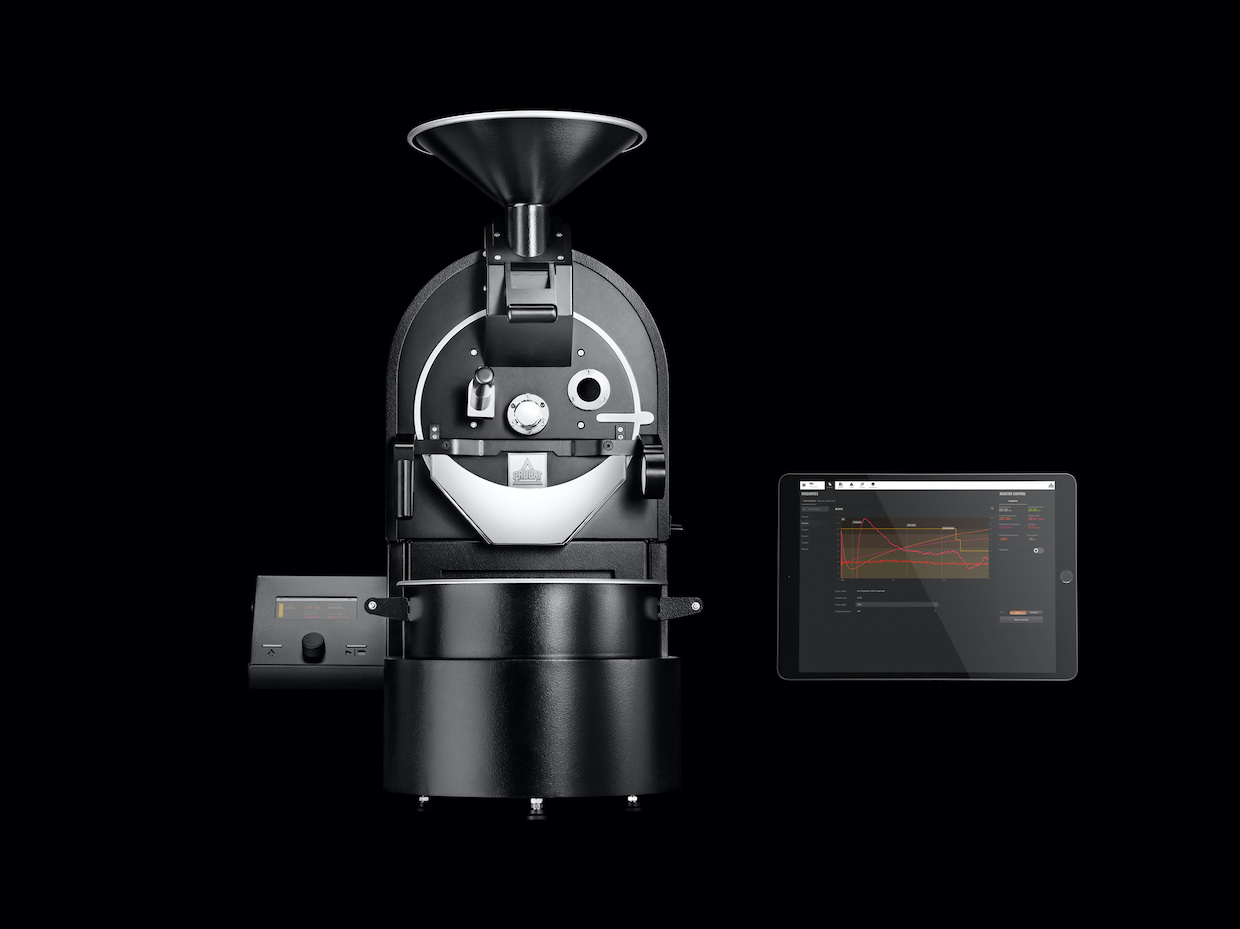 Probat Replaces the Probatino with the Electric P01 Roaster
The P01 includes the same web-based software controls and automation features found on the larger P Series machines, including the recently introduced electric P05 E roaster. Additionally like its bigger siblings, the P01's thermocouples gather data for incoming air, bean mass and exhaust temperatures, negative pressure is monitored, and the drum speed is variable.
Key to the new design is also a novel system of hot air jets that heats the drum for a performance on par with traditional gas burners, according to the company… Read More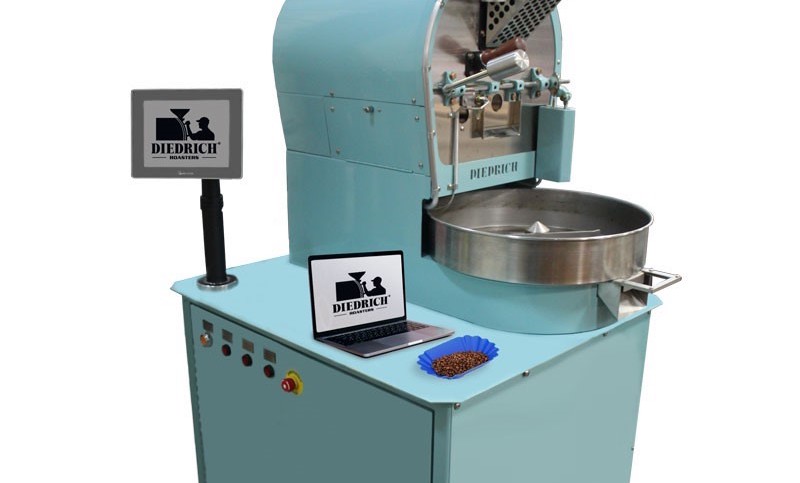 Diedrich Roasters Launches the DR-3, Replacing the IR-1 and IR-2.5
Built at Diedrich's new headquarters in Ponderay, Idaho, the machine was designed to serve the functional purposes of those smaller IR machines — such as sample roasting and small-batch roasting — while upgrading total capacity and output to as much as 26.4 pounds per hour.
"The goal was to incorporate efficiency, flexibility, versatility and extended capacity in the same unit," Diedrich Roasters marketing and communications consultant Launtia Taylor told DCN, noting that the machine might be appropriate for roastery cafes, startup roasters seeking to grow into a smaller production model, or larger roasters seeking sample roasting or small-batch solutions… Read More
Home Roasting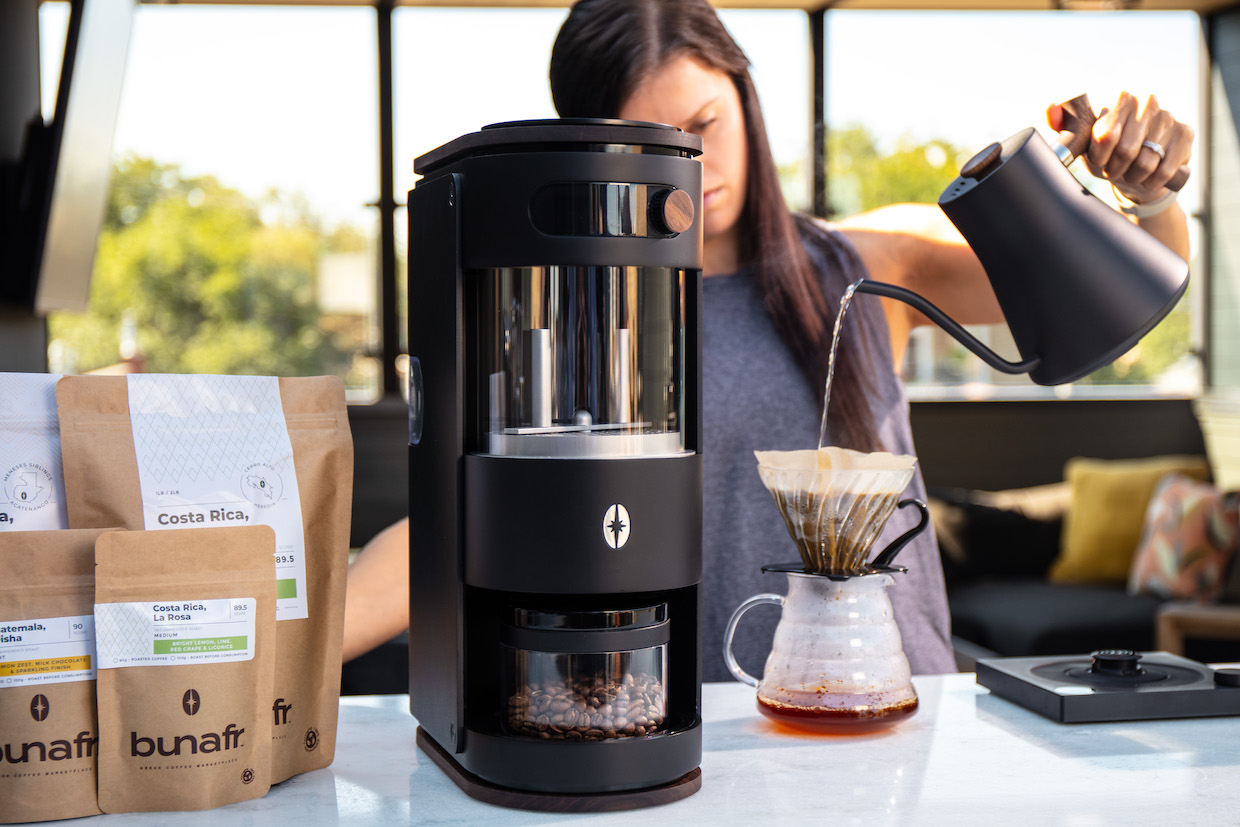 With Greens and a Machine, Seattle Startup Bunafr Breaks Into Home Roasting
With green coffee sales, a database of roast profiles and a high-tech home roasting machine poised to enter production, a Seattle-based startup called Bunafr is seeking to grow the home roasting market.
The green coffee marketplace is already open for business, while the roasting machine is expected to begin shipping next summer. Alongside longstanding names such as Behmor, Hottop or Gene Cafe, the new machine would add to a quickly expanding number of home-appropriate, small-scale roasting machines… Read More
550-Gram Sandbox Smart R2 Roaster Plays to the Home Market
Heated by a 900-watt quartz tube at the center of its rotating drum, the Sandbox Smart R2 allows users to adjust heat power, fan speed, drum speed and the duration of different roast phases. The bottom half of the drum is visible through a window on the front of the machine, which stands 13 inches high, 15 inches deep and 10.7 inches wide.
An associated app provides event notifications, such as the end of preheating and the likely approach of first crack. Tiered cloud services facilitate saving, sharing and downloading profiles that can be stored by the machine for automated roasts… Read More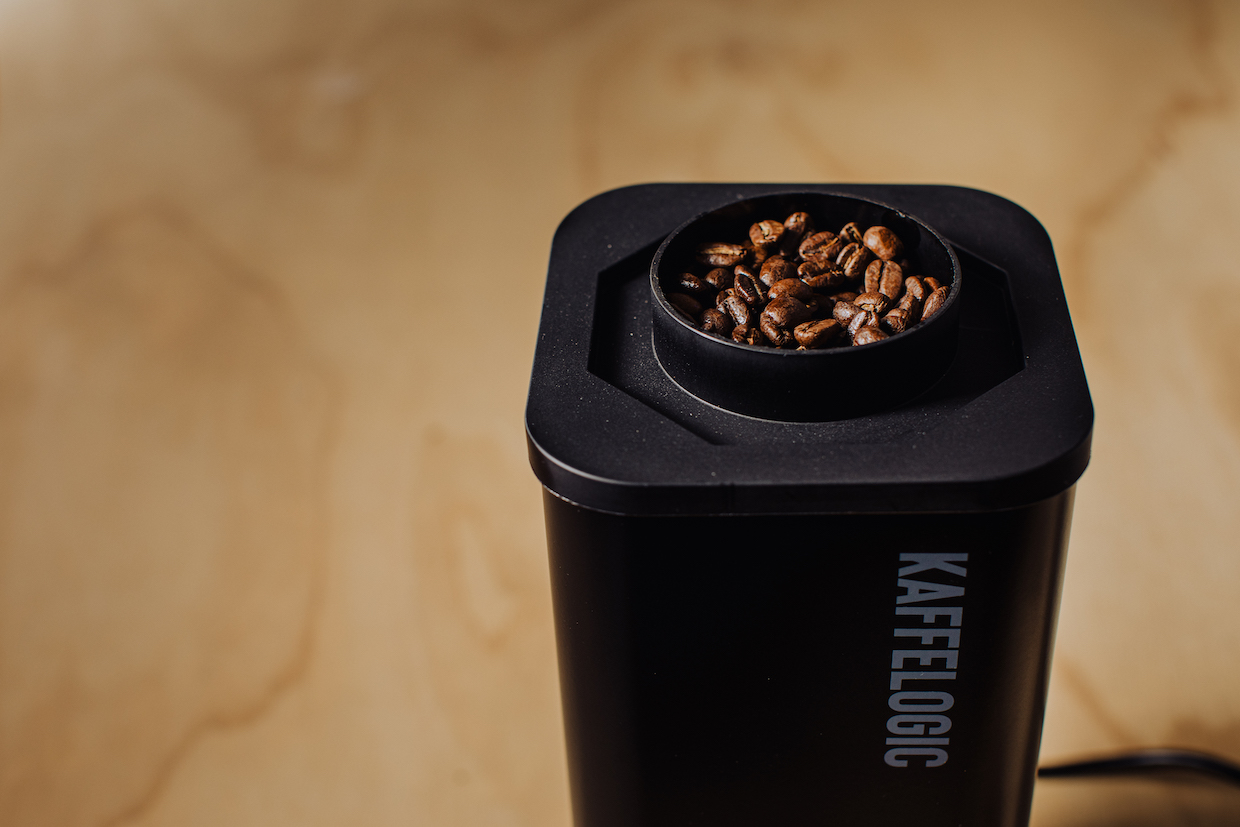 Kaffelogic Readies Spring US Launch of the Nano 7 Roaster
Basic operation of the machine as it stands now involves five buttons and a simple digital interface. Using an included USB memory stick between the roaster and a laptop, users can add and edit profiles through the company's free Kaffelogic Studio roast profiling software.
Under the hood of the Nano 7, a PID control loop incorporates predictive rate of rise data and real-time temperature readings in order to automatically adhere to desired profile curves. Meanwhile a "naked" unsheathed thermocouple in the bean mass provides fast and sensitive readings, according to the company… Read More
Roest Launches L100 Sample Roaster; P2000 Production Machine Coming
Handles composed of PTFE polymer provide durability and heat resistance. The L100 includes the same environmental and bean temperature sensors as the S100, while adding new drum and exhaust temperature sensors.
Two more slots are available on the L100 for additional sensors, including one K-type sensor and one PT100 type sensor, for a potential total of six sensors that can be fitted upon customers' request… Read More
Other Production Roastery Developments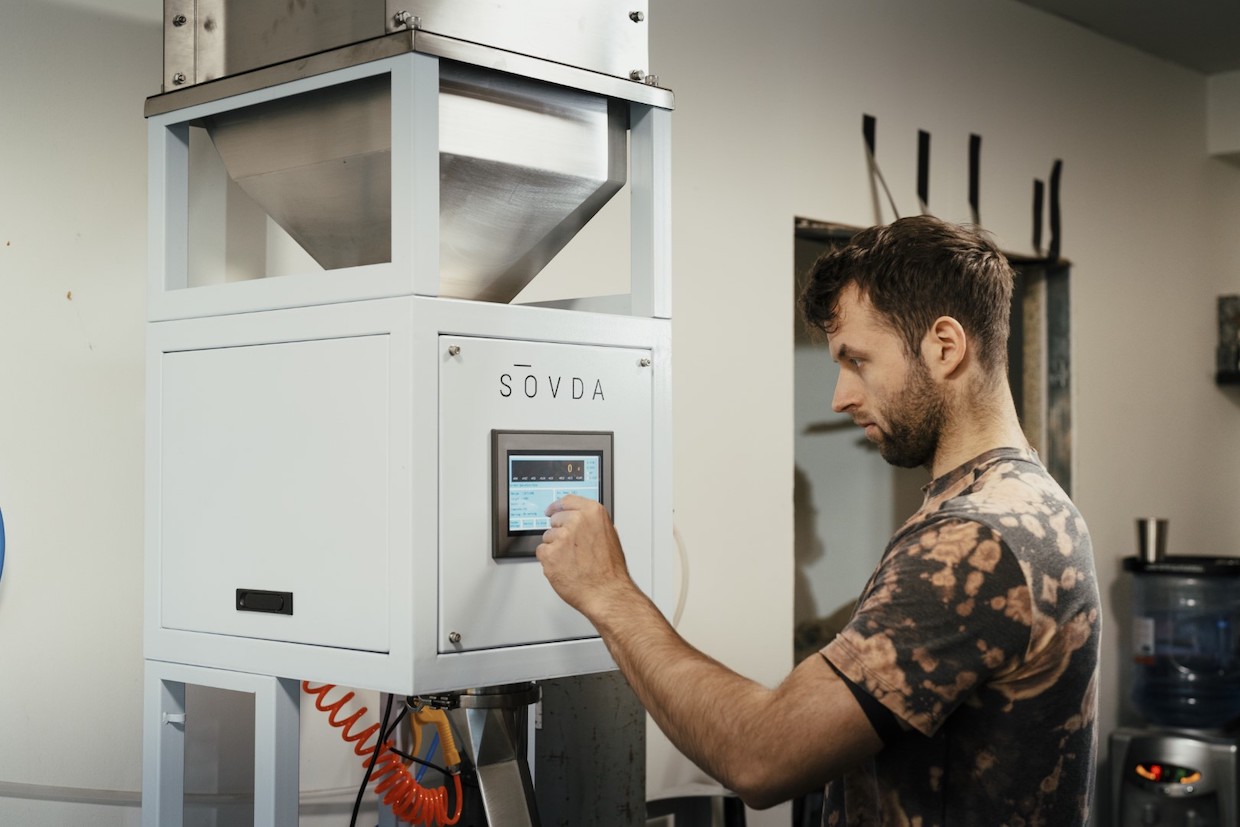 Sovda Launches the Precision Fill Mini Coffee Bagging Machine
Made to stand on a table or countertop, the approximately 47.2-inch-tall Precision Fill Mini is approximately half as tall as the original Precision Fill. The Mini also has a considerably smaller footprint, at approximately 17.3 inches wide and 21.3 inches deep.
Like its bigger sibling, the Precision Fill Mini's built-in scale provides accuracy to within 2 grams, according to the company. An included stainless steel filler head is designed to fit most bag sizes down to 8 ounces. The Mini also features the same quick-swap head mounting system as the larger machines, with the same selection of filler heads. Sovda can also produce custom filler heads for uncommon package types… Read More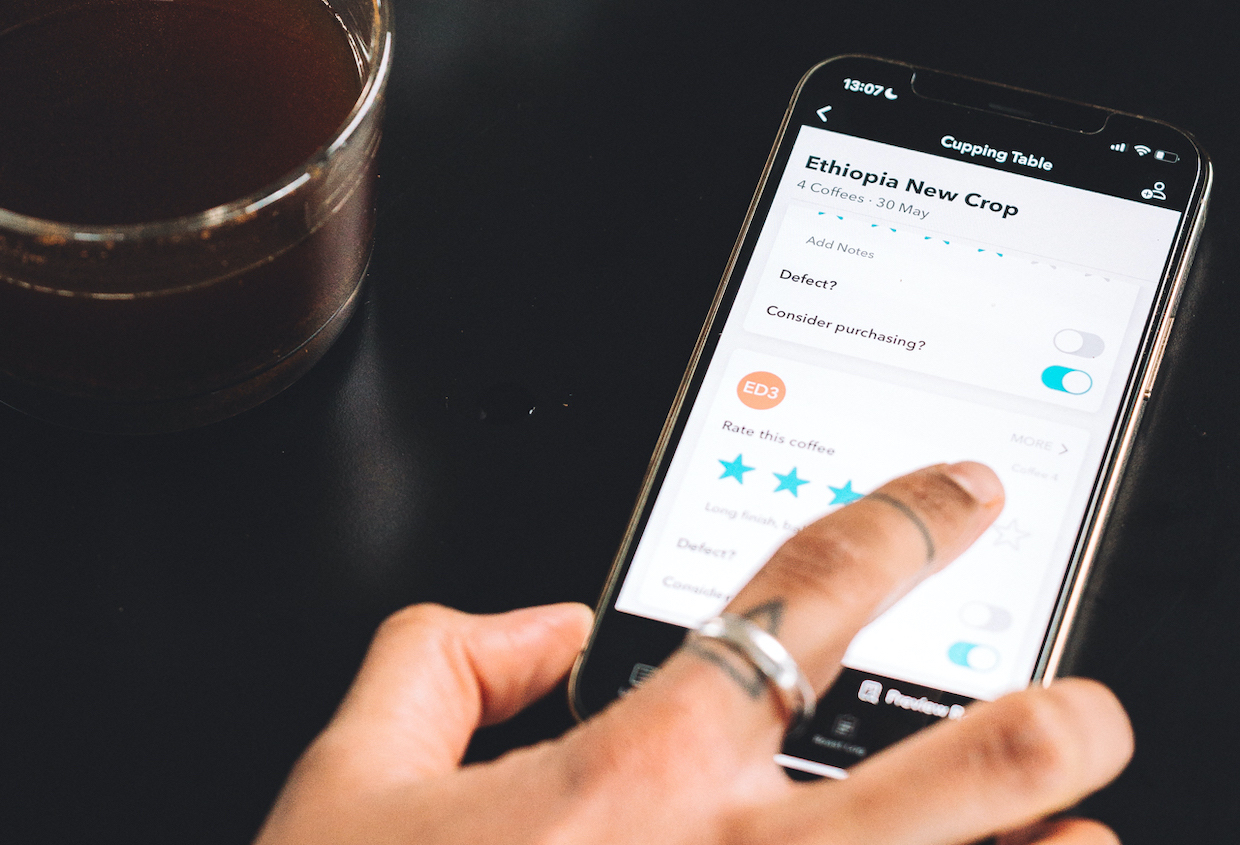 Ikawa Rolls Out the Ikawa Cup Digital Cupping Form
The Ikawa Cup cupping form aims primarily for ease of use during coffee cupping, while a variety of features exist to coordinate cuppings, communicate results and reference past cupping scores.
Group cuppings are accessible by members either in the same room, or from anywhere in the world using a 5-digit code. Blind cuppings can be arranged through the system's automatic assignment of three-digit codes to each roasted coffee… Read More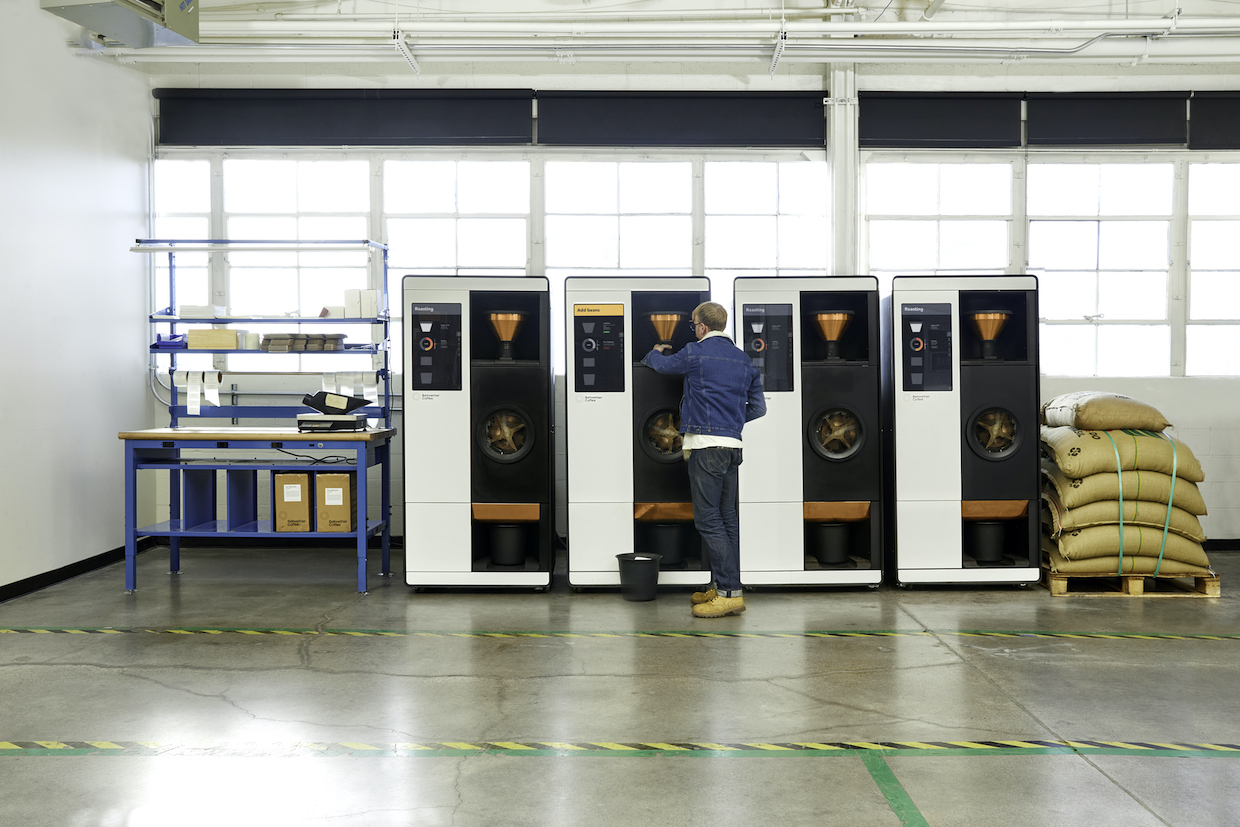 Bellwether Expands its Electric Roasting Reach with Hub and On-Demand Platforms
Electric coffee roaster maker Bellwether Coffee has introduced two major new products, including an online roasted coffee marketplace for small businesses and a software-enabled platform for larger-scale production roasting.
Both products continue the California Bay Area startup's aggressive push against traditional barriers to commercial roasting such as training, experience or theoretical knowledge… Read More
Bellwether Coffee Launches Second Generation of Its Innovative Roasting System
According to the Berkeley, California-based company, the Series 2 Bellwether Automated Roasting System includes new and upgraded features such as a 24-inch built-in touchscreen with new roasting software, improvements to an armless cooling tray, and other efficiency and durability upgrades.
A company representative said the new version boasts dramatically increased hourly roasting capacity through improvements to the internal fan system. The number of roasts per hour can be three or four, depending on the roast profile, with a 6-pound capacity per batch… Read More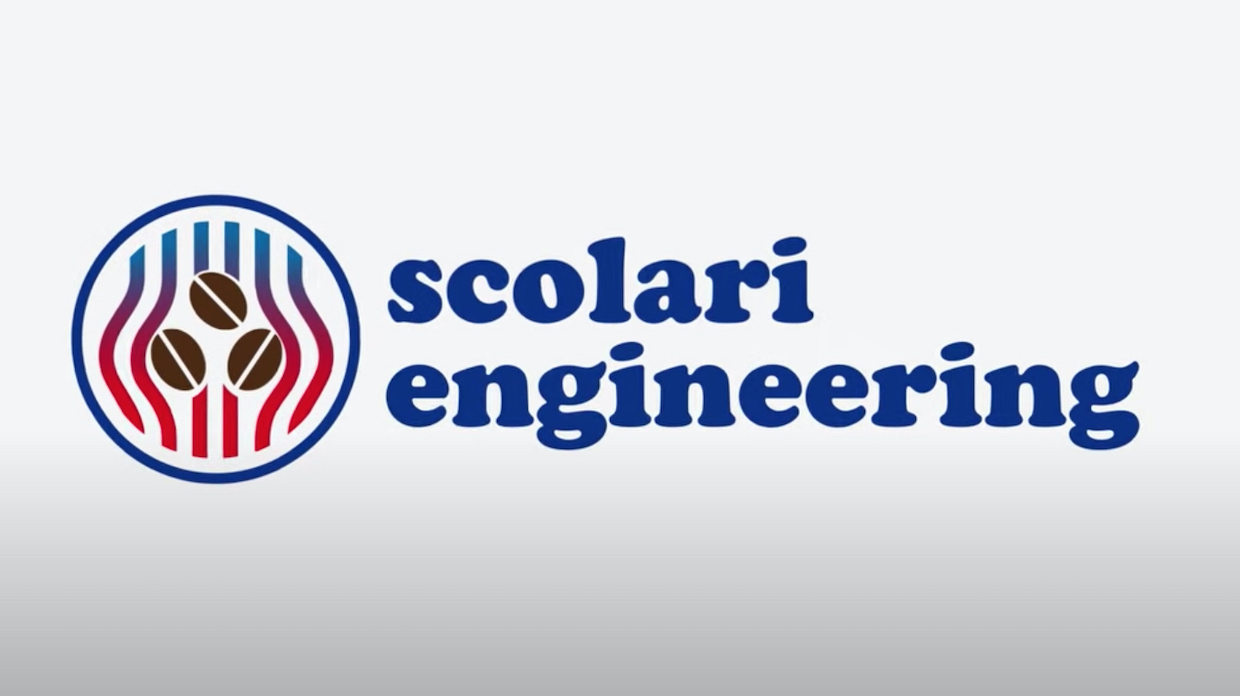 Industrial Roaster Maker Scolari Introduces e-Roaster Hybrid Technology
Industrial coffee roasting systems manufacturer Scolari Engineering has launched new equipment under the name e-Roaster that is designed to reduce natural gas usage and carbon emissions in production roasteries.
The Italian company says its e-Roaster equipment involves electric energy during the pre-heating stage. The e-Roasters are also fitted with a heat-recovery system for pre-heating green coffee… Read More