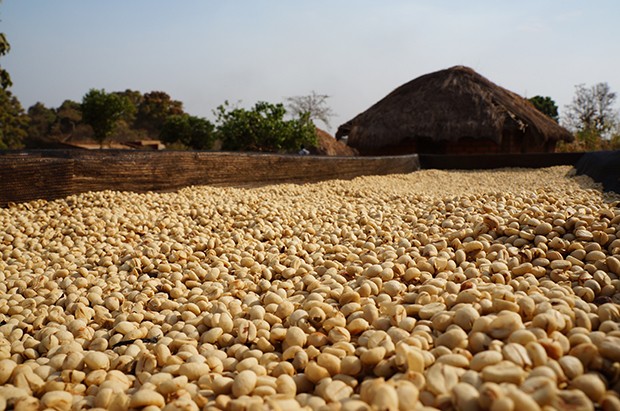 By and large, the green coffee trade in 2015 existed much as it has for the past century — in a strange kind of convoluted nexus that, almost as if by design, contorts the seed-to-cup concept into any number of awkward positions. The straight line that so many roasters seek to communicate to their increasingly conscientious patronage remains, in most cases, impossibly labyrinthine.
This is often not the fault of importers, exporters or anyone else within the supply chain, really. It is merely a consequence of the inherent complexity of coffee's journey. Yet in 2015, we witnessed what is arguably an unprecedented extent of outreach from green coffee importers towards roasters, particularly specialized, smaller-volume roasters. The efforts have stemmed from a variety of technological developments, increased regional specialization domestically and at origin, and even some "open source" methodologies.
One of the year's more resounding success stories in the green coffee trade originates in war-torn Yemen, a country with one of the world's richest histories in coffee. From there, a delegate of importer/exporters made a perilous journey to the U.S. to show off their coffees at April's SCAA Event in Seattle, where they were met buy buyers with open arms and open wallets at one of SCAA's best-attended cuppings ever.
2015 also saw the launch of numerous green coffee trading companies using tech-based platforms designed not only to simplify the trade process, but also to more easily connect roasters/buyers to the producers within their given networks. As a segment of the roasting industry continues to seek differentiation through trade transparency, we expect this trend to continue into 2016, with potential improvements to green coffee delivery.
Here we provide an ample handful of stories that we believe not only exemplify the state of the specialty coffee trade in 2015, but also may provide some cues as to where the industry is heading, particularly in terms of trade transparency and advanced outreach to roasters.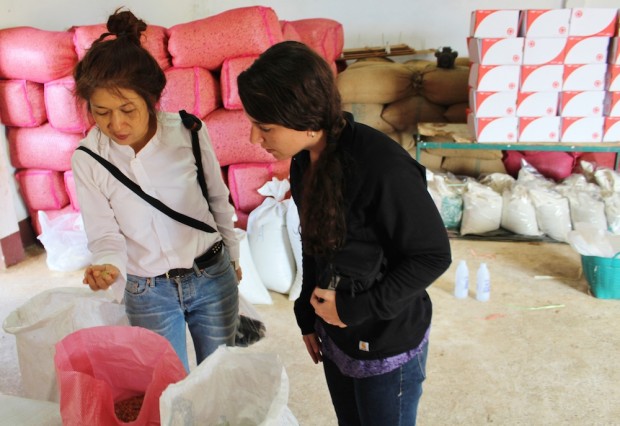 With no coffee industry experience, Kyle Ducharme and Megan Armstrong set out from Nashville to teach English in Northern Thailand in October 2013. While lesson planning at a small coffee shop in the city of Chiang Rai, the pair was struck by the vibrancy of the coffee. Within a month, they visited the local farm where the coffee was produced, and within a year, they launched Kao Jai Coffee, a full-on importing and roasting business with a transparency-driven supply model and big goals to help elevate Thai specialty coffee.
Green coffee importer Sustainable Harvest has launched an innovative research project examining how bag type during green coffee warehousing may affect cup quality. The experiment is an extension of in-house research the company has been conducting since 2012 related to the control of variables throughout the transportation and warehousing cycle.
Coffee leaders in China's primary growing region, Yunnan Province, have plans to invest some $120 million USD, with the hope of establishing one of the world's three largest coffee exchange centers. The announcement follows a live auction earlier this year during which buyers showed unprecedented interest in Chinese specialty coffee.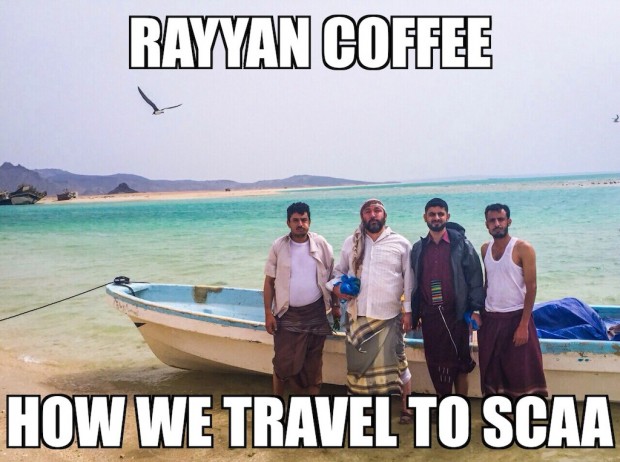 One of the most attention-grabbing stories to come out of 2015's SCAA Event was the weeklong journey — by foot, car, plane and boat — of a group of exporters escaping the escalating civil war that surrounded them in Yemen. Their mission was to get approximately 100 kilos of Yemen's finest green coffee to Seattle, part of a larger journey to reintroduce the country's specialty-grade coffees to the world.
At The SCAA Event last month, Mark Lundy from CIAT presented the results of costs-of-production research we did together on the basis of 2013 data from our Borderlands Coffee Project in Colombia. Today, I explore with Mark what we learned from those data and what implications they may have for coffee buyers and policymakers.
During the opening ceremonies of the SCAA 2015 Event in Seattle, the company's vice president of global coffee, Craig Russell, proudly announced the 99 percent of the coffee Starbucks bought in the past year had been "ethically sourced." The announcement was accompanied by a brief video showing coffee plants on lush farms gently swaying in the breeze and farmers toiling away on farms and drying decks (see it here). It all begged the question, what does Starbucks' "ethical sourcing" even mean?
The relationship between buyers and producers is in many ways the engine that drives upmarket specialty coffee, especially as traceability, farm to cup, direct trade and related concepts are gaining traction among conscientious consumers. Of course, this relationship can be a fuzzy one, naturally limited by lack of direct or meaningful access between these two key, independent links in the specialty coffee chain. A coffee company debuting this week called Algrano is working to develop those relationships through a technologically driven platform that's largely new to the coffee world.
Collaborative Coffee Source launched in 2012 in Oslo, catering largely to an upscale market of Scandinavian small batch roasters seeking the highest quality coffees available. Soon thereafter, the company began fielding inquiries from roasters throughout continental Europe, Asia, Australia and the United States.
The Alliance for Coffee Excellence is suspending the Cup of Excellence awards in five countries as it revamps the program's operations. The group announced the changes in a letter to its membership signed by ACE board of directors chair Geoff Watts, who described the scaling back of the program as temporary.
A group of coffee roasters and developers has launched a green coffee bidding platform under the name NewCrop, promoting trade with individual producers or importers and offering split lots in orders as small as one bag.
Coffee tech company Cropster is currently developing Cropster Hub, an online platform that will allow for transactions between all kinds of commercial buyers and sellers of green coffee. The Austrian company, with a U.S. office in Sacramento, Calif., says it has already signed on its biggest seller to date, Alliance for Coffee Excellence, which will use the platform for auctions of coffees in its 2016 Cup of Excellence programs.
Forget cold brew. Summer 2015 is all about online green coffee trading platforms. In June came Swiss startup Algrano. In late July, we shared news of NewCrop, an upstart company offering a bidding platform for whole or split lots, and just yesterday we shared word that Cropster is developing a new online trading platform called Cropster Hub, which will be rolled out later this year and used in the 2016 Cup of Excellence auction programs.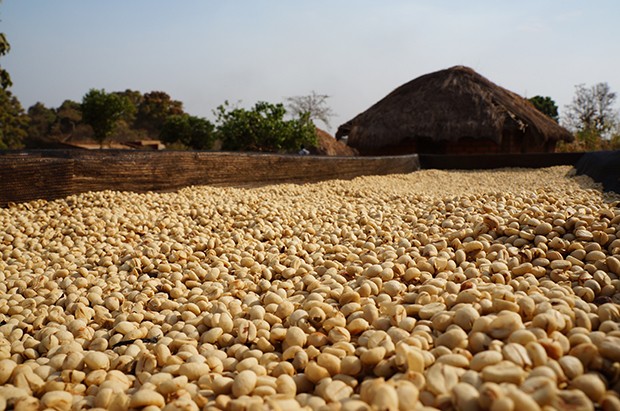 Coffee from South Sudan, the East African nation that has been torn by two decades-long civil wars in the modern era and suffers from more internal conflict than any nation in the world according to the Fragile States Index, is commercially available for the first time in a generation.
Whether for proprietary reasons or simply to protect roasters' own commercial interests, coffee roasting as both art and science is often shrouded in mystery. Yet every roaster has a mentor or two, and roasters, by and large, are a knowledge-thirsty professional community that prides itself in collaboration more than isolation.
Fair Trade, Direct Trade, Organic, Rainforest Alliance, Bird-Friendly — all these are admirable and the issues they address are critical, but do consumers really care? That's the question at the heart of Question Coffee, a new and experimental brand of coffee led by importer Sustainable Harvest reaching grocery store shelves for a trial run in the Portland, Ore., metropolitan area.
The Ethiopia Commodity Exchange (ECX) has officially launched its IBM-enabled national traceability system, known as eATTS. With numerous industry partners in the large-volume green coffee trading and buying segment, as well as collaboration with USAID, the $4.5 million (USD) program is rolling out in pilot format with this year's harvest season. The ECX, formed in 2008 to help centralize the country's coffee trade to mixed results, says the traceability system will "soon cover all of Ethiopia's coffee growing regions, which encompass over 5 million smallholder farmers."
Supply chain transparency and intimacy between its links are sought-after but not easily achieved goals for many specialty coffee businesses. Progressive roasters and importers are always striving for greater involvement with the fruit's actual producers, while in a few rare cases, true vertical integration is achieved from the farm all the way to the cup.
The Direct Trade-v-Fair Trade debate has resurfaced. I want to explore a an idea that the leading proponents of these two trading models may have communicated themselves into corners from which they can't easily extricate themselves even though they desperately need to. Direct Trade has put cup quality at the center of its value proposition while Fair Trade has positioned itself as the ethically superior option in the marketplace. Direct Trade means quality, Fair Trade means justice, and never the twain shall meet.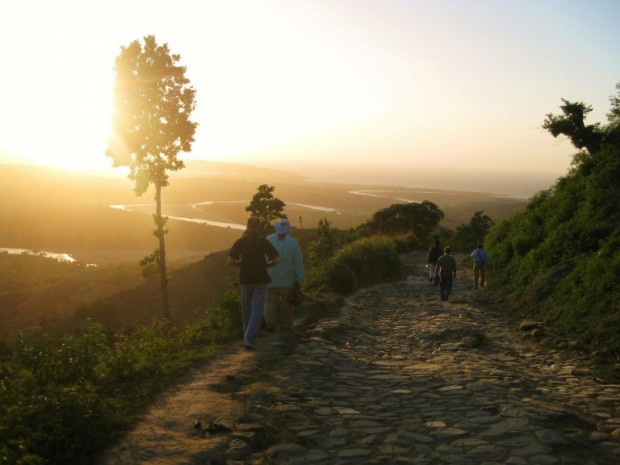 In the Carribean nation of Haiti, where a centuries-long coffee history has been closely associated with buyers and trade policies from the United States, coffee development in recent years has largely been focused on the Southeast region, surrounding the economic hub Port-au-Prince. Most recently, the Clinton Foundation has been actively involved in revitalizing the Haitian coffee sector there, while private companies such as La Colombe have made significant investments.
At a Cup of Excellence auction in Brazil earlier this year, an international panel of cuppers gave a coffee a score of 95.18 — the highest individual COE score to date. Exceptional coffees have been scoring higher across the board, and to reflect this improvement while continuing to motivate farmers, the Alliance for Coffee Excellence, which organizes the COE contests and auctions, announced in a letter to its members that it is raising the minimum score for official COE designation from 85 to 87.
Nick Brown
Nick Brown is the editor of Daily Coffee News by Roast Magazine.