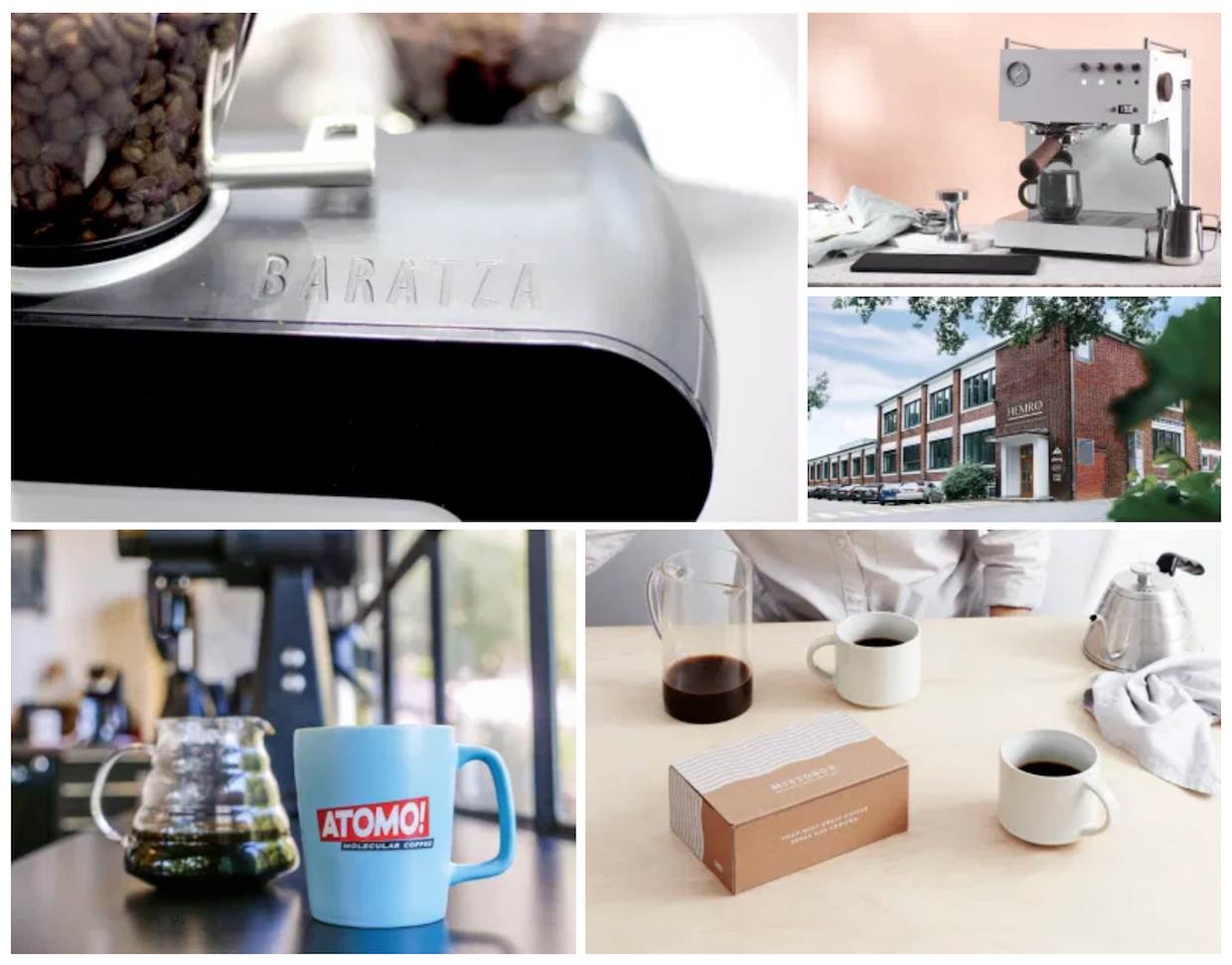 A solid decade of growth, increased venture capital investment and increased consolidation among manufacturers and other companies catering to the coffee industry came to a screeching halt almost overnight in March of 2020.
We witnessed fewer new product launches throughout the year, less engagement in sustainable supply chain building, and less public engagement overall as many companies tightened the purse strings.
The pandemic's effects were most apparent in the coffee retail segment, where many temporary closings turned into permanent ones, operators scrambled to make do, and unfortunately mass layoffs ensued. According to the latest United States labor bureau statistics, some 1.9 million U.S. people who were working in "food services and drinking places" last November were unemployed in November 2020.
Yet, as Americans insisted on drinking their daily coffee — pandemic be damned — the industry responded, adapted, and, in some segments, grew. The year 2020 saw notable moves in the home coffee equipment and roasted coffee subscription segments, while there were also some big news in coffee-adjacent categories such as alternative milks, barista robotics, ordering technology, and even a coffee-like beverage born in a lab.
Here is some of the biggest coffee business news of 2020:
Breville Acquires US Grinder Maker Baratza for $60 Million
Australian multinational small appliance seller Breville Group has acquired United States-born grinder maker Baratza for $60 million USD, including $43 million in cash and $17 million worth of Breville shares.
Seeking US Expansion, Illy Sells Minority Stake to Rhône Capital
Family-owned Italian coffee giant Illycaffé (branded by the company as "illycafé") has announced a minority sale of the company to global equity firm Rhône Capital as it moves towards international retail expansion.
Atomo Coffee Raises $9 Million More, Plans Seattle Production Facility
The agritech company Atomo Coffee, which claims to have developed the first bean-free "molecular coffee," has announced it has closed an additional $9 million more in seed funding.
Coffee Shop Tech Companies Odeko and Cloosiv Merge with $12 Million Bump
Odeko and Cloosiv, two rapidly growing tech companies active in the coffee shop space, today announced a merger along with a new $12 million funding round.
Online Coffee Subscription Company Trade Gets $9 Million Boost
Online third-party coffee seller Trade has announced a $9 million financing round led by Madrona Venture Group, an early investor in companies such as Amazon, Smartsheet, Rover, and Redfin.
Clive Coffee Acquires Coffee Subscription Seller Mistobox
Portland, Oregon-based high-end home coffee equipment seller Clive Coffee has acquired a majority stake in the coffee subscription company Mistobox.
ICO Forecasts How a Global Recession Might Affect Coffee Demand
Yesterday, the International Monetary Fund (IMF) predicted a "Global Lockdown" recession that would be far more devastating than any recession since the Great Depression of the 1930s. A base scenario put forth by the IMF, in which the virus is largely contained by the second half of this year, predicts a global domestic product decline by 3% in 2020, which would be followed by a 5.8% recovery in 2021. By comparison, the 2008/9 recession saw a global GDP decrease of 0.1%, according to the IMF.
Alt Milk and Cold Brew Maker Califia Farms Closes $225 Million Round
Los Angeles-based Califia Farms has completed a $225 million funding round, representing one of the largest capital investments in the history of the branded natural foods segment, and certainly the largest surrounding the categories of plant-based milks and packaged cold brew.
Torani Moves Into 330,000-Square-Foot Bay Area 'Flavor Factory'
Beverage syrups and sauces giant Torani has completed its move across the bay from South San Francisco into a state-of-the-art manufacturing and office headquarters called the Flavor Factory in San Leandro, California.
Probat Inc. Moves Into Expansive New HQ Outside Chicago
Coffee roasting manufacturer Probat Inc. has relocated its North American headquarters to a new, larger facility in the Lincolnshire Corporate Center in suburban Chicago.
Hemro Group Expands Mahlkönig Grinder Factory in Hamburg
The expansion occurred over the course of two years within a historic building in the city's Wandsbek borough next door to where Mahlkönig has been making grinders for more than half a century.
Espro Acquired by Wisconsin Cookware Maker Regal Ware
Innovative home coffee equipment maker Espro — styled by the company as ESPRO — has been wholly acquired by Wisconsin-based kitchenware seller Regal Ware. Inventor and product designer Bruce Constantine is leaving Espro, the company he co-founded 16 years ago in Vancouver. Regal Ware has been a majority shareholder in Espro since the Spring of 2018.
KC's Messenger Coffee and The Roasterie Now Part of FairWave Holdings
Popular Kansas City, Missouri-based specialty coffee roasters/retailers The Roasterie and Messenger Coffee Company have joined as part of a new holding company called FairWave Holdings.
Ryoma Acquires 90-Year-Old Italian Grinder Maker Macap
The terms of the acquisition have not been made public, although Ryoma has confirmed that it now holds a majority stake in Macap, whose commercial-grade espresso grinders can be found in coffee shops and restaurants primarily throughout Europe.
Capital Services Provider AFG Acquires Specialty Coffee Finance
Tacoma, Washington-based commercial coffee equipment leasing company Specialty Coffee Finance has been acquired by Southern California-based Alliance Funding Group (AFG), which has provided equipment financing and capital services for a wide range of industries since 1998.
Costa Coffee Acquires Austin-Based Coffee Kiosk Maker Briggo
For as long as air travel is curtailed by the widening spread of the novel coronavirus, the airport terminal robot coffee wars are likely to remain cold. Outside of airports, however, the demand for higher-quality, contactless coffee experiences may be on the rise, the latest sign of which came over the summer with news of UK-based coffee giant Costa Coffee's acquisition of Briggo, the Austin, Texas-based provider of automated coffee kiosks.
Ascaso Partners with Espresso Parts to Launch Ascaso-USA
Spanish home and commercial espresso machine maker Ascaso has expanded and re-launched its brand in the United States in partnership with Olympia, Washington-based coffee equipment supply company Espresso Parts.
Mushroom Coffee Company Shut Down Amid Pyramid Scheme Allegations
A company touting the health benefits of mushroom coffee has been temporarily shut down by court order as the United States Federal Trade Commission alleges an illegal pyramid scheme.