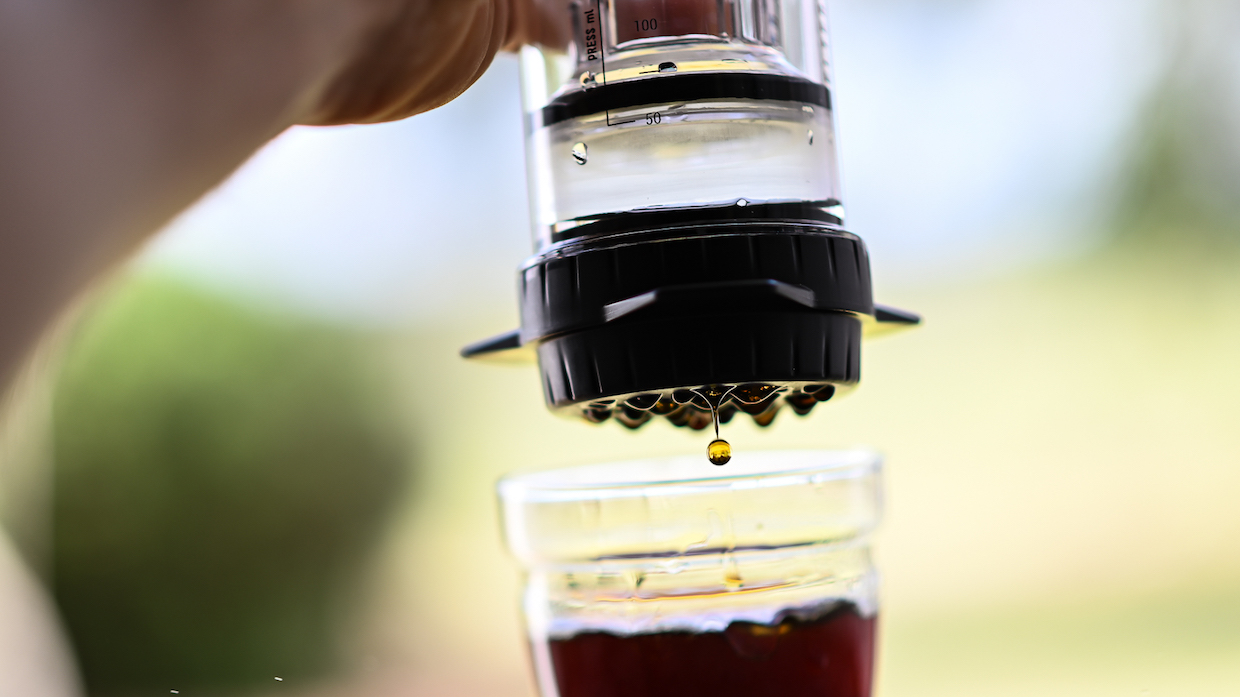 In this final year of the second decade of the new millennium, humans have remained reasonably content with the existing methods for brewing their coffee. Of greater concern at this point is where they enjoy those finished cups, and how well the actual cup presents that brew.
It was a big year for drinking vessels. We counted at least three companies launching coffee-focused cupware lines designed to highlight the sensory distinctions of varietal and roast. It was also a big year for respecting the techniques of professional baristas, three of whom revealed their own proprietary brewer designs entering production for consumption by the public.
Established brands also made notable moves this year. Chemex revealed a single-cup brewer and electric kettle; Ratio pulled back the curtain on an accessible new 6-cup brewer; high-end home grinder progenitor Versalab made official its new generation; and ye olde Mr. Coffee took a mighty leap onto the precision pourover bandwagon. In the high style department, some very cool new looks came from Geesaa and Argodesign, the former offering a record-player-like pourover machine and the latter a clever ceramic work of refreshingly tactile minimalism.
Yet by far, the clearest trend under the umbrella of new home/consumer brewing equipment this year was portability — with a wide variety of slim, light, collapsible or otherwise convenient bits or kits for brewing joe on the go making progress towards the market.
Even the most innovative new home brewing device to launch this year, the Delter Coffee Press — which deserves special recognition for being the only device to introduce new fundamentals to the act of manual brewing — also holds portability as one of the central reasons to give it a whirl.
As we pack away 2019 and get ready to set out on new adventures in 2020, here's a look back at the gear that might come in handy along the way:
The Portable Brewer Tour 2019
The Delter Coffee Press (DCP) Takes the Plunge with Public Debut
A familiar-looking yet novel brewing device, the Australian-born Delter Coffee Press, or DCP, made its public debut earlier this month at the 2019 Melbourne International Coffee Expo (MICE). Taking a physical form that can't help but draw comparisons to the Aeropress, the DCP functionality is substantially different, yielding a cup more closely akin to a pourover, but with water delivery and agitation more deliberately controlled.
Orphan Espresso Unveils the Flatpack, a Collapsible Dripper for Travel
With their home base in Troy, Idaho, their product manufacturing in factories in Taiwan, and a trade show circuit that winds around the globe, Orphan Espresso owners Barb and Doug Garrott are no strangers to frequent and long-distance travel. For their own sake, and for the sake of anyone else who values lighter luggage, Orphan Espresso has literally unrolled a new pourover brewing product, The Flatpack.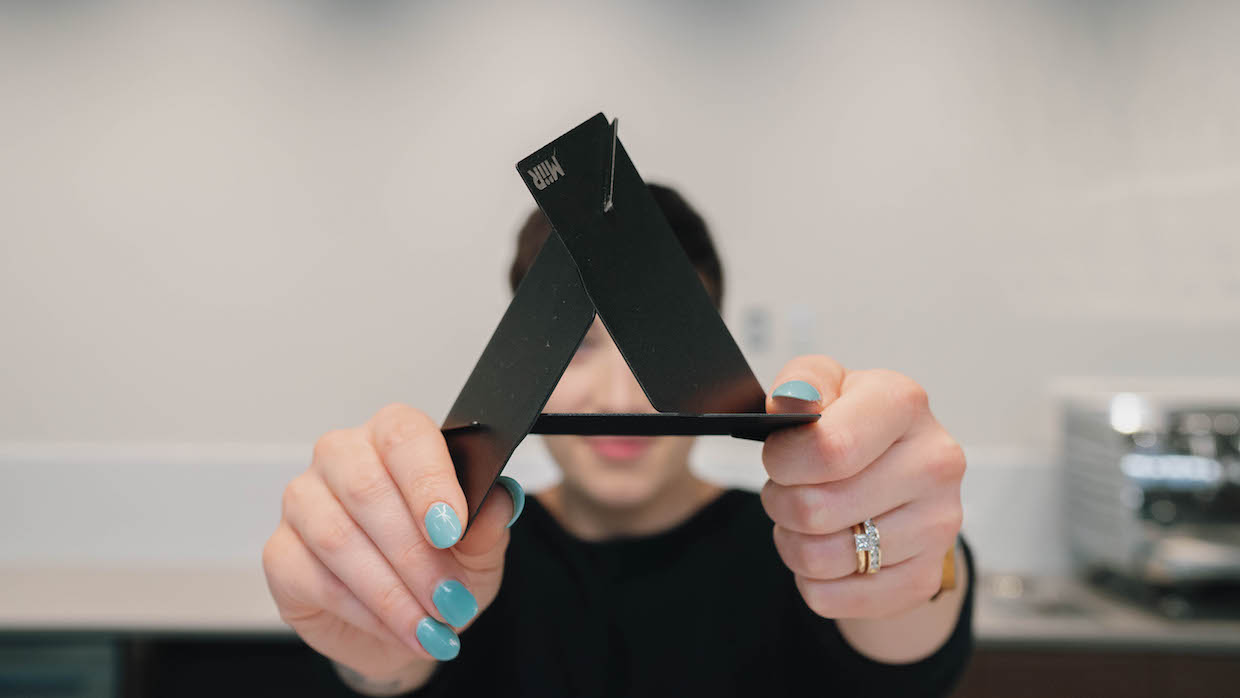 Seattle's Miir Bringing Ultra Portable Pourigami Brewer Into the Fold
Portable drinkware brand Miir has developed its first product designed to help people create the stuff they carry around in portable drinkware. The new product is a manual pourover coffee brewing system, called Pourigami, that stores completely flat and weighs four ounces.
The Collapsible Voyager Kettle Offers an On-the-Go Gooseneck
Nomad Joe is banking on frustrations with the tradeoff that traveling coffee lovers face with existing solutions that are either compact but without a heat source, or heated but bulky and imprecise. The Voyager Kettle lets users set the temperature digitally. After use, its silicone upper half flattens and its handle and spout both fold down for easy packing.
The Pakt Coffee Kit is Traveling Into Production
Toiletries, shmoiletries. Startup luggage-maker Pakt has created a kit that's even more essential to the dedicated traveling coffee consumer: the Pakt Coffee Kit.
Coffeejack is Pumping Up Manual Espresso Seekers
With every 10 pounds of downward pressure on the lever of a hydraulic car jack, you get about 400 pounds of lift. The feat of engineering at work in that mechanism is also now also in the Coffeejack, a cup-top espresso maker from London-based startup manufacturer Hribarcain.
Aeropress On the Move with the Forthcoming Aeropress Go
Palo Alto, California-based Aeropress Inc. is introducing its first new model since Aerobie flying ring inventor Alan Adler introduced his easy-to-use manual brewing creation to the market nearly 15 years ago: The Aeropress Go.
Flair Espresso Makers are Getting the Royal Grinder Treatment
Flair manufacturer Intact Idea, based in Southern California, has heard the call. The company is preparing to launch its own solution, the Royal Grinder, an affordable manual grinder designed by the company to partner with the Flair or any other brew method at home.
The Twist Press by Barista & Co is Winding its Way Into Production
A new twist on the pressurized immersion method of manual brewing has emerged from UK-based consumer specialty coffee equipment manufacturer Barista & Co. The new brewer is called the Twist Press, and its aim is to pair pressurized immersion brewing with a format that is easy, attractive, convenient and consistent.
Coffee-Specific Cups & Glassware
Espro Launching Cold Brew System and Hot Coffee Tasting Cups
The Espro cups are the company's first foray into ceramics — or, more specifically, magnesium-porcelain. Each differently shaped cup in the line of four cups is engineered to accentuate certain flavors prevalent in coffees from different origins. Cup designs are named for the flavors they aim to highlight, including Cocoa, Fruity Berry, Spicy Cinnamon and Floral Jasmine.
Avensi Coffee-Tasting Glasses will Soon Be Swirling Into the Market
As with others in the category, each glass in the three-piece Avensi series is shaped differently in order to concentrate aromas and deliver liquid to the palate in ways that accentuate certain attributes of flavor and texture. The Avensi line departs from its predecessors, however, in its particular emphases on swirling and temperature.
Kruve's Propel Espresso Glass Gets Kickstarter Turbo Boost
Less than a year after releasing its EQ line of glassware designed for the appreciation of various attributes of brewed specialty coffee, Canadian coffee gear maker Kruve is expanding the line with an innovative espresso glass, called Propel.
Signature Barista Brewers
Famed Barista Stefanos Domatiotis Launches the Gem Series Brewer
Despite Domatiotis's singular control over the development of the Gem Series dripper, it is explicitly designed to create repeatable, consistent cups of clean, velvety mouthfeel coffee for users of all experience levels — not merely for world-class barista types.
Patrik Rolf's April Brewer Aims For Springtime Release
The pourover brewing device used by Danish roaster and barista Patrik Rolf to win the highest cup score in the "Open Service" category at the 2019 World Brewers Cup championship is heading into production, with an aim to launch for sale on the retail market next year.
US Brewers Cup Champ Kaley Gann's KG90 Dripper Coming into Production
2019 United States Brewers Cup champion Kaley Gann won her title this year with a brewer of her own design called the KG90.
Soon, competitors and casual consumers alike will have an opportunity to develop their own KG90 routines, as Gann has partnered with Kansas City, Missouri-based ceramics manufacturer Convivial Production to put the device into production for retail sales and distribution.