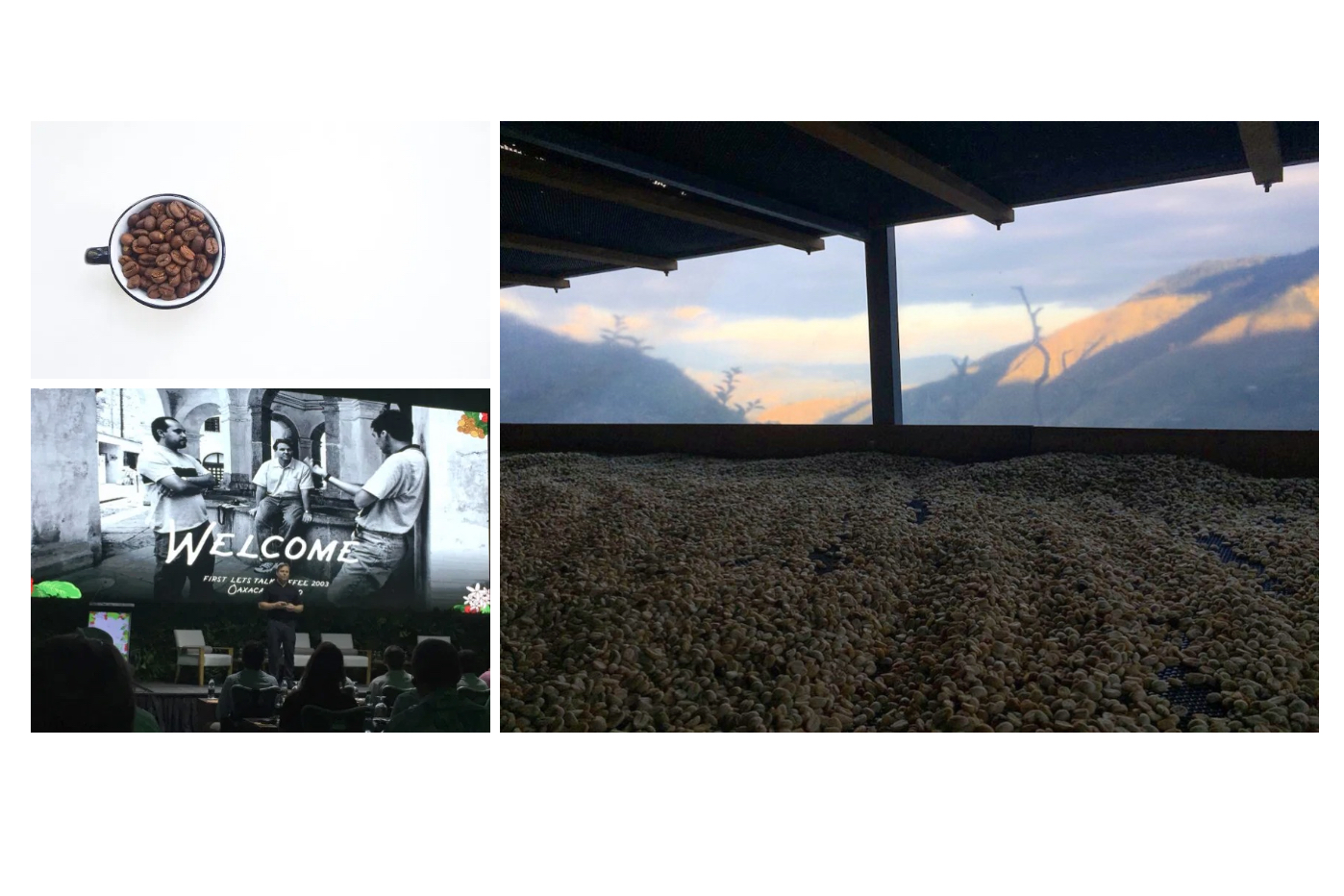 2019 saw a spectacularly dichotomous coffee market, with historically low prices for much of the year for the basest commodity coffees — those that constitute the bulk of the coffee trade — and astronomical highs at public auctions for the best of the best coffees.
Stuck somewhere towards the middle of all this are green coffee traders, who have been feeling increased pressure from the more progressive specialty coffee roasters to facilitate or improve transparency, traceability and supply chain relationships.
Here we present the biggest news stories of the year on the coffee trade and the organizations who are making it hum on a daily basis. There was plenty of news on individual importing and trading companies; loads of high-profile auctions; and lots of moves from organized groups at coffee's origin responding to low prices. There's also some good old-fashioned consumer market news.
Yet one big market-related story that doesn't fit neatly into any of these categories is also worth noting also for its scope and vision. At the beginning of this year, the first edition of The Specialty Coffee Transaction guide was released, marking an unprecedented achievement in price discovery, especially for coffee roasters who value sustainability and integrity alongside quality.
Importer/Trader News
Importer Sustainable Harvest Absorbs Twin Trading in London
Less than three weeks after the UK-based charity nonprofit Twin announced it was ceasing operations, United States coffee importer Sustainable Harvest has taken over the coffee importing and development organization Twin Trading…
Coffee Trader Sucafina Launches 'Farmgate Initiative' for Cash Bonuses
The North American arm of Swiss green coffee trading company Sucafina is launching a program called Farmgate Initiative that gives coffee buyers the ability to tack on additional farmgate payments directly to coffee farms…
NKG-Owned Importers Rothfos and InterAmerican to Join in New HQ
The world's largest coffee trading company, Hamburg, Germany-based Neumann Kaffee Gruppe (NKG), has announced plans to consolidate the headquarters of its main green coffee importing and trading companies in the United States…
With Industry Partnerships, Farmer Connect Hopes to Boost Blockchain Coffee
"These intermediaries all have their disparate ways of tracking information, which can make value and information exchanges across the supply chain more manual, more labor-intensive and less transparent than they could be," the company said, adding, "Blockchain is ideally suited to help address these challenges because it establishes an immutable, transparent environment for transactions."…
Propina App Sends Tips Directly Into Pensions for Coffee Farmers
"One differentiating factor to highlight is that Propina does not have an underlying bias in the coffee market," Hawkins told Daily Coffee News. "We are not biased by having to conduct business with clients or suppliers or answer to investors. Our current and future investors share the social impact nature of our original and innovative platform. The most original and effective models for change, innovation and disruption develop outside of industry."…
Mercon Launches US-Based Specialty Importer Novus Coffee Imports
Longtime coffee trading company Mercon Coffee Group has launched a new specialty coffee importing division called Novus Coffee Imports. With a home base in Seattle, Novus will specialize in the sale of microlots, traceable estate-grown coffees and other premium green coffees to the North American market, from orders as little as one bag to full containers…
Oikocredit Invests $4.7 Million in Green Coffee Trader Caravela Coffee
According to an announcement from Caravela, the investment involves the purchase of shares owned by another Dutch social investment firm, Annona Sustainable Investments, which invested in Caravela Coffee in 2011, precipitating a period of significant business growth…
Coffee Trader Mercon Receives $450 Million Credit Line for Sustainability
Green coffee trading company Mercon has announced that it has closed on a $450 million revolving loan tied to sustainability initiatives. The Netherlands-based company, one of the world's largest buyers and sellers of green coffee, says the two-year secured revolving credit facility is the first of its kind in the coffee sector, and the first in commodity trading in the United States…
UAE Stakes Claim as Global Trade Leader with Massive DMCC Coffee Centre
Government leaders and foreign dignitaries this week inaugurated the DMCC Coffee Centre, a massive coffee importing, quality analysis, roasting and warehousing facility designed as a global hub for the coffee trade…
Importer Catalyst Trade Offers a Fresh Vision for Ethiopian Coffee
Upon launching their family-run, seed-to-cup coffee consulting brand Catalyst Coffee Consulting, founders Emily and Michael McIntyre weren't exactly sure where the venture would take them, but they did have their sticking points.
"We're not just looking for new clients or to just get bigger," Emily McIntyre told Daily Coffee News in 2015. "We really deeply believe in relationships, regardless of whether we're going to make any money or not."…
Auctions News
Cup of Excellence is Coming to Ecuador in 2020
For the first time, the Cup of Excellence (CoE) competition and auction is coming to Ecuador, a country widely regarded by coffee buyers as having a wealth of untapped potential in the specialty arabica market…
Yemeni Coffee Approaches $200/lb at First ACE 'Private Collection' Auction
In what amounted to the largest Yemeni specialty coffee auction in history, buyers from all over the world paid more than $163,000 for coffees from 33 different producers, with a robust average per-pound price of $36.13. The auction was the first organized by Portland, Oregon-based nonprofit Alliance for Coffee Excellence (ACE) in its Private Collection Auction platform, not to be confused with its long-running Cup of Excellence competition and auction program…
Elida Estate Gesha Earns $1,029 Per Pound in Record-Breaking Best of Panama Auction
The 23rd Best of Panama specialty coffee auction resulted in astounding prices, including a BoP auction-record-breaking natural-process Gesha variety from the Lamastus family's Elida Estate that fetched $1,029 per pound. The 49 lots sold at the auction generated nearly $560,000 for farmers, with per-pound averages reaching just above $100. Among the forty-three 100-pound lots sold, none fetched less than $28 per pound, reflecting the high prices buyers were willing to meet across the board…
Mysterious HR-61 Sets Grounds for Health Auction Record at $151.10/lb
After 106 bids, a French company by the name of L'escargot D'or Cosmetocafe offered $151.10 per pound for 26.5 pounds of coffee donated by Colombian producer Hacienda El Roble. The coffee is a certified organic and bird-friendly cultivar known as HR-61, which Hacienda El Roble says is exclusive to its estate in Santander. The producer's donation of HR-61 broke GFH's previous auction record last year with a top bid of $120.05 per pound…
Cup of Excellence Coming to Ethiopia in 2020
Renowned green coffee competition and auction program Cup of Excellence is for the first time coming to coffee's birthplace: Ethiopia. The Cup of Excellence (CoE) program — which involves rigorous multi-round judging of coffees before final scoring and an auction program — has raised more than $60 million in auction revenue for individual farmers, mostly smallholders, over the past 19 years…
Ethiopian Cup Auction Results in $84,000+ in Premiums for Growers
Organized by The Netherlands-based green coffee importer Trabocca, the Ethiopian Cup coffee auction resulted in USD $84,274 in premiums above a base price for coffee producers from the prized regions of Guji, Sidamo and Yirgacheffe. While the total amount of premiums raised is slightly down from the totals at last year's inaugural event, Trabocca said auction bids and subsequent premiums were split more evenly among the 15 producers or producer groups behind the winning lots…
Organized Price Responses
Olam Coffee Chief Calls for Coffee Price Stabilization Fund
"At these very low prices millions of farmers are forced to sell much below the costs of production," Verma said. "Like others, Olam is supporting farmers — 56,000 smallholders are in sustainability programs with our customers and partners across 18 origins — but this is a drop in the ocean. If coffee were a product of the developed world, there would have been some price stabilization mechanism put in place or, at the very least, there would have been subsidies at low prices. Unfortunately, coffee is grown in mostly developing and underdeveloped countries, which do not have the means to support farmers in times of low prices."…
Read the Final Declaration from the Second World Coffee Producers Forum
Thus, this year's forum involved some radical new ideas designed to ensure that coffee farmers are able to meet their costs of production, including a call from renowned economist Jeffrey Sachs for a global relief fund to help offset downward price spikes, and a call from Colombia's Coffee Grower's Federation (FNC) CEO Roberto Vélez for a $2 per pound FOB base price for all export coffees…
Colombia Launches Coffee Price Stabilization Fund
Colombian President Iván Duque signed into law a new fund late last week designed to support the country's smallholder farmers in times of downward price shocks. The law comes just days after renowned global economist Jeffrey Sachs addressed the second World Coffee Producers Forum in Brazil, where he revealed preliminary results of new research suggesting the viability of creating an international fund to assist producers during times of price crisis…
SPP Global Denounces Coffee Prices, Calls for Living Income
A "denouncement and recognition" statement from SPP global leads with the declaration, in all capital letters, "WITH 90 DOLLARS WE CANNOT LIVE." The group is referring to recent ICE Futures/New York Stock Exchange prices for commodity coffee, which have been hovering close to 90 cents per pound in recent weeks. As of this writing, futures prices were sitting at 92.55 cents per pound (for July), 95.30 cents (September) and 99.20 cents (December)…
Global Coffee Platform Asks Big Buyers to Address the "C Price" Crisis
Within the latest call to action to address the lingering coffee price crisis, the Germany-based, sustainability-focused nonprofit Global Coffee Platform has asked coffee buyers to consider fundamentally revising their approach to futures contracts in the commodities market…
Coffee Producers Demand Immediate Action Amidst Price Crisis
Without immediate action to supply better collective prices to the world's approximately 25 million smallholder farmers, the coffee industry may likely be contributing to a widespread humanitarian crisis as coffee farmers abandon coffee in favor of illicit crops or migrate in search of better opportunities, the group warned today…
Consumer Market
2019 Coffee and Beverage Trends: Inside the NCA's Annual Report
While total coffee consumption in the United States has remained fairly flat over the past year, more Americans are regularly drinking gourmet coffees, cold brew and other specialized beverages compared to non-gourmet coffee, according to the latest National Coffee Association (NCA) annual report on coffee consumption…
SCA Estimates Total Value of US Coffee Market Up to $87-88 Billion
The United States coffee market grew by about 9% in 2018 to a total value of approximately $87-88 billion, according to a recent report from the Specialty Coffee Association. Using data gathered from studies over the past year from several leading market research firms, the SCA report provides a brief overview of the total U.S. coffee market, using layered pie charts to help industry professionals grasp the share of various market segments…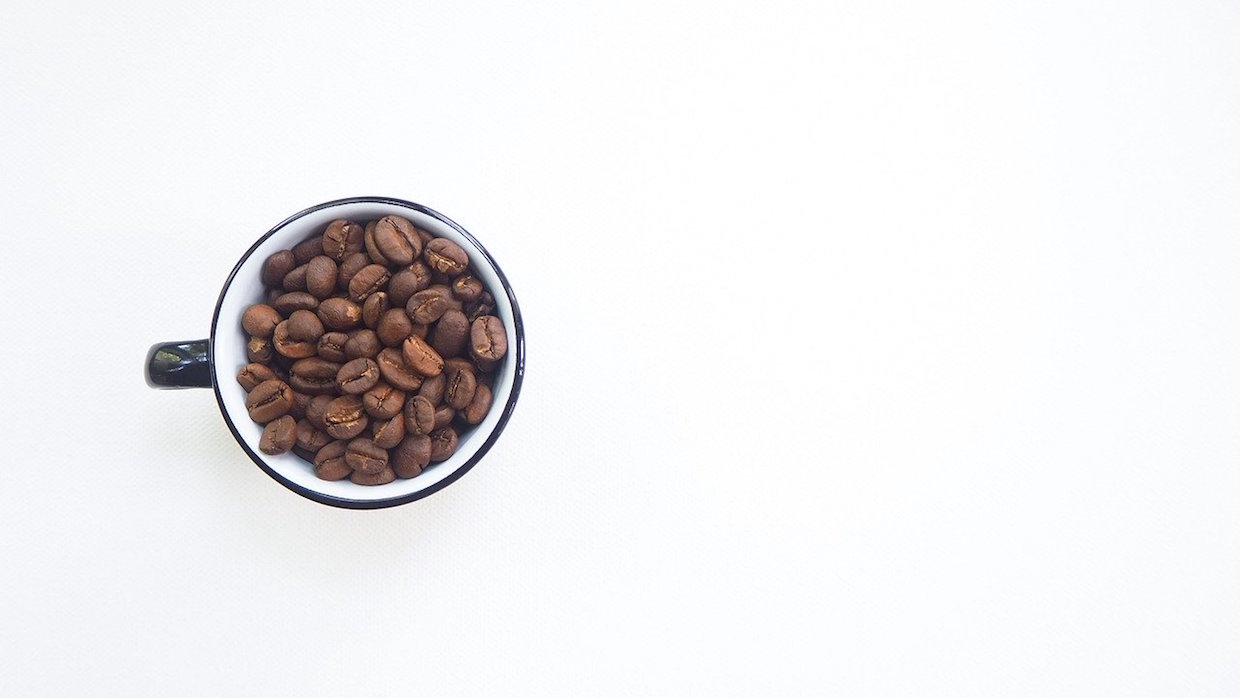 SCA Sheds New Light on the Economics of the Coffee Supply Chain
Adding to the prices conversation, the Specialty Coffee Association has stepped in with a revised version of its supply-chain-spanning graphic called "Economics of the Coffee Supply Chain: An Illustrative Outlook," which provides a broad representation of the economics of the coffee supply stream…
Nearly Four of Every Five US Coffee Shops are Now Starbucks, Dunkin' or JAB Brands
Despite market reports year after year after year suggesting that the higher-end specialty coffee segment has the most opportunity for growth and increased market share in the United States, the U.S. coffee landscape is actually being increasingly overrun by large chains…
Nick Brown
Nick Brown is the editor of Daily Coffee News by Roast Magazine.