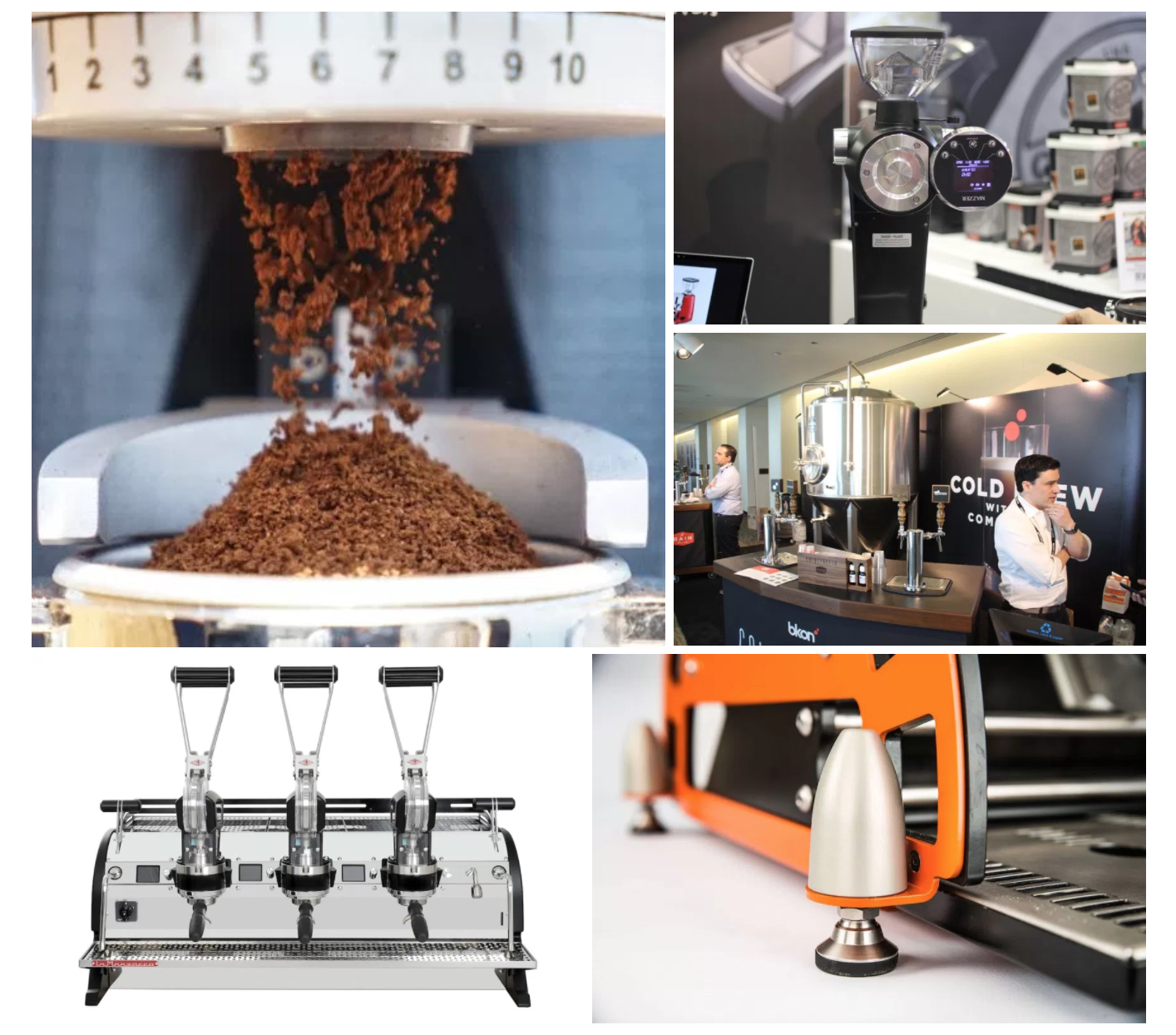 Innovation in commercial coffee equipment in 2017 can be found in the details — the innumerable points of data a machine might collect and display during a brewing process in the quest for greater precision, consistency and efficiency. Meanwhile, ever-shifting aesthetic trends always present new opportunities for products to find an audience, while the many shades of balance between longevity, portability and disposability also open doors for novel solutions.
Several of the biggest names in commercial equipment made their share of big moves this year, with Gruppo Cimbali acquiring a controlling stake in Slayer, La Marzocco revealing its high-tech lever line La Leva, BKON introducing new technology to the big business of cold coffee.
BKON's breakthrough is also indicative of the industry's collective and creative response to the eruption of cold coffee consumption that continued through 2017. Other examples of this effort came in the form of the Brew Bomb, which industrializes the slow-drip method for greater accuracy, speed, and volume; IceColdNow, which revealed its mechanical on-demand flash-chiller that chills any hot drink to a precise temperature without dilution in a matter of seconds; and Starbucks launched its "cold-pressed espresso" menu, featuring coffee brewed cold in 45 minutes and filtered upward by vacuum force.
On the grinder front, the march toward digital precision and convenience continued in several models, with grind-by-weight features also growing more common and while a new iteration of the iconic Mahlkonig EK43 at last sculpts the towering machine into a smaller, front-of-house-friendlier form.
Below are these and few other notable reports on the commercial equipment front from 2017.
Our predictions for new products for the industry in 2018: A Modbar/Poursteady collaborative under-counter pourover installation called the Pourunder; the mesmerizing slow-drip cold brew vac pot that slowly sucks single droplets of water upward through a transparent crucible into a bed of ground coffee suspended at the top; and Colucrative PR, a marketing firm with which coffee companies can collude to flood the Internet with negative media that drives consumers away from specific competitors.
FOR ROASTING COFFEE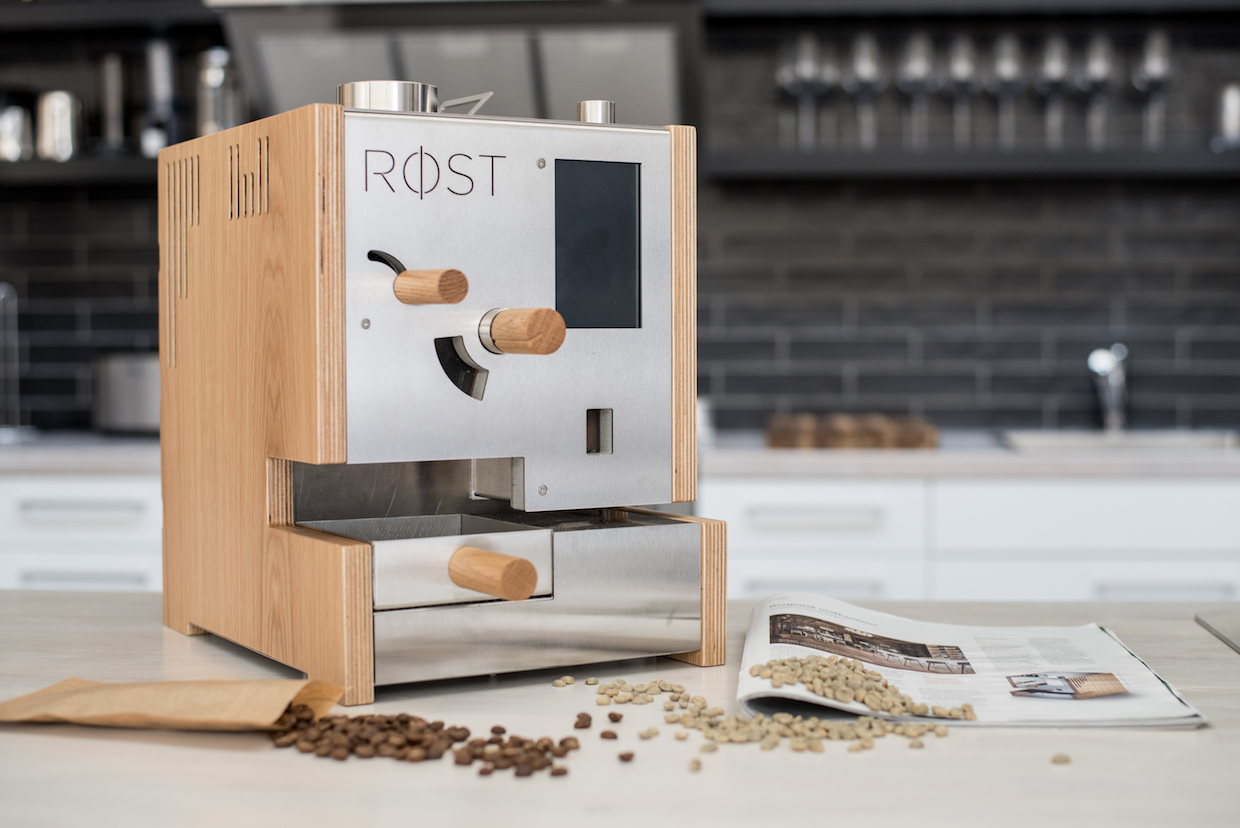 At the World of Coffee event in Budapest this past spring, one of the more striking product releases was that of the Røst Sample Roaster, a new 100-gram-batch machine designed, engineered and manufactured in Norway. The Røst won Best New Product at the event, and its first commercial production run is occurring right now…[read more]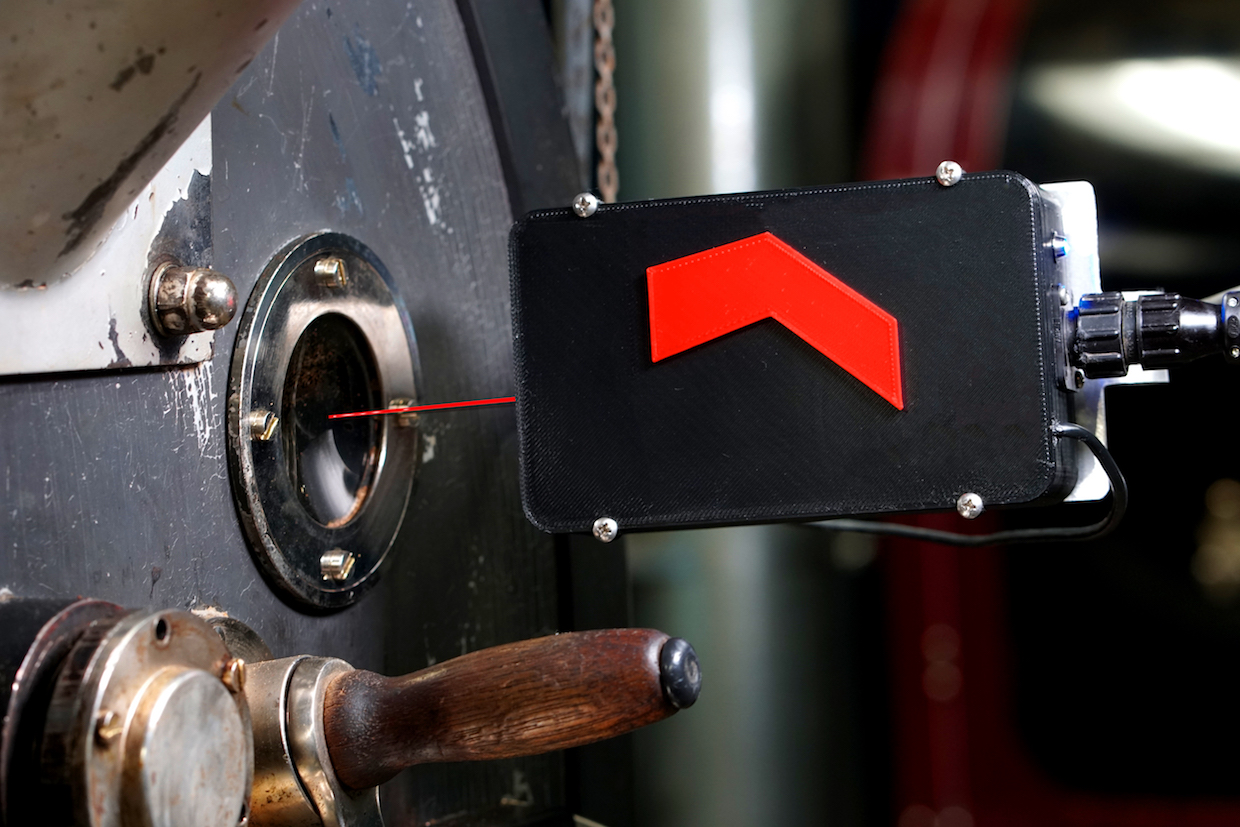 Roast color analysis technology company ColorTrack has launched a new hardware-based service that applies its near-infrared laser-based color analytics to an earlier point in the roasting process, extending its use from post-roast QA or QC settings back to an even more critical point impacting loss mitigation: The roast itself…[read more]
Big things involving relatively small things are happening at Oklahoma-based U.S. Roaster Corp. The roasting equipment manufacturer has soft-launched a new 1-kilo-capacity shop-roaster within its Revelation line, marking the company's smallest and arguably highest-tech product so far…[read more]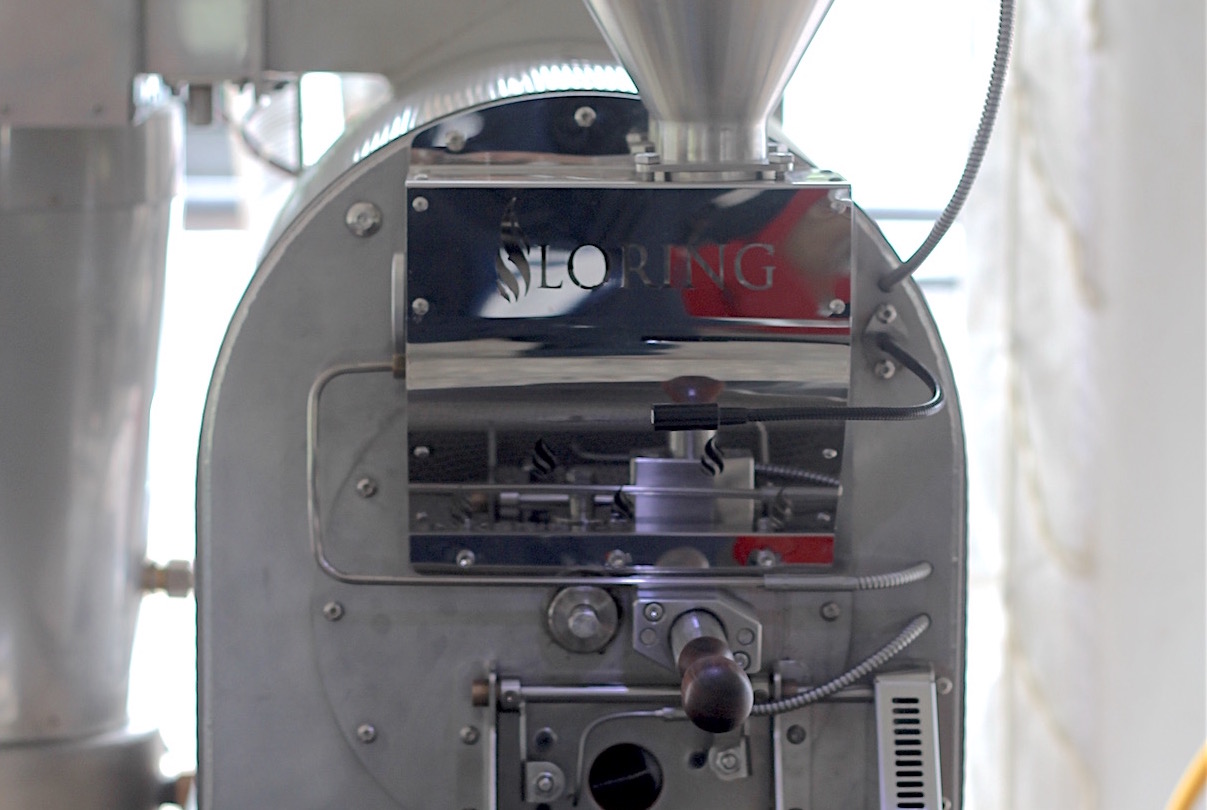 Santa Rosa, Calif.-based coffee roaster manufacturer Loring Smart Roast has announced a major upgrade to its control system, including a 12-inch touchscreen with a 1280×800 pixel display, and improved PID-driven controls designed to deliver greater profile consistency between batches of different sizes…[read more]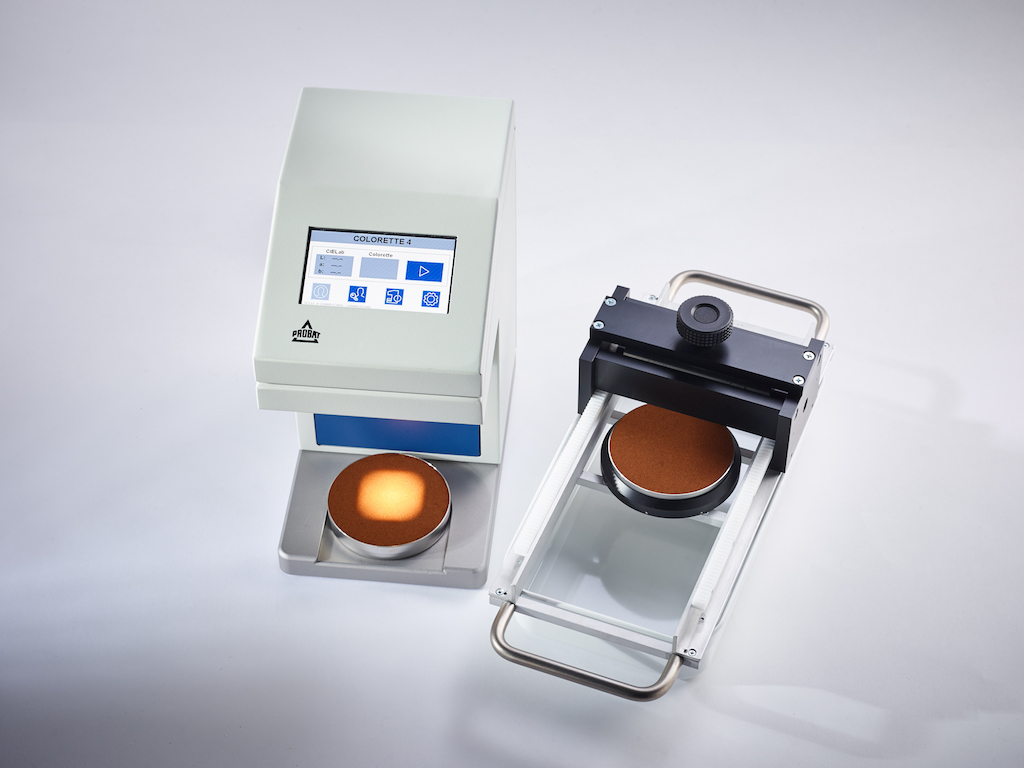 The most obvious update is its capacitive touchscreen interface, though there are plenty of differences under the hood as well. Whereas the previous iteration, the Colorette 3B, employed infrared and red LEDs to interpret roast color and then automatically print out a hard copy report of its measured values in the Colorette color scale, the new device relies on a white LED, displays its readings onscreen in multiple user-designated color scales, and eschews the built-in printer technology in favor of both Ethernet and USB ports for connecting to computers or digital storage devices…[read more]
FOR GRINDING COFFEE
The K30 line, including the K30 and the K30 Twin, has been brought up to date with touchscreen interfaces. The ubiquitous EK43, meanwhile, has been given a littler counterpart, the EK43 S. The S grinder stands just 68 centimeters tall, which is substantially shorter than the 77-cm classic EK43. And with its slimmer, 800-gram-capacity hopper, it aims to cut a more small-bar-appropriate profile than its towering bulk-oriented predecessor…[read more]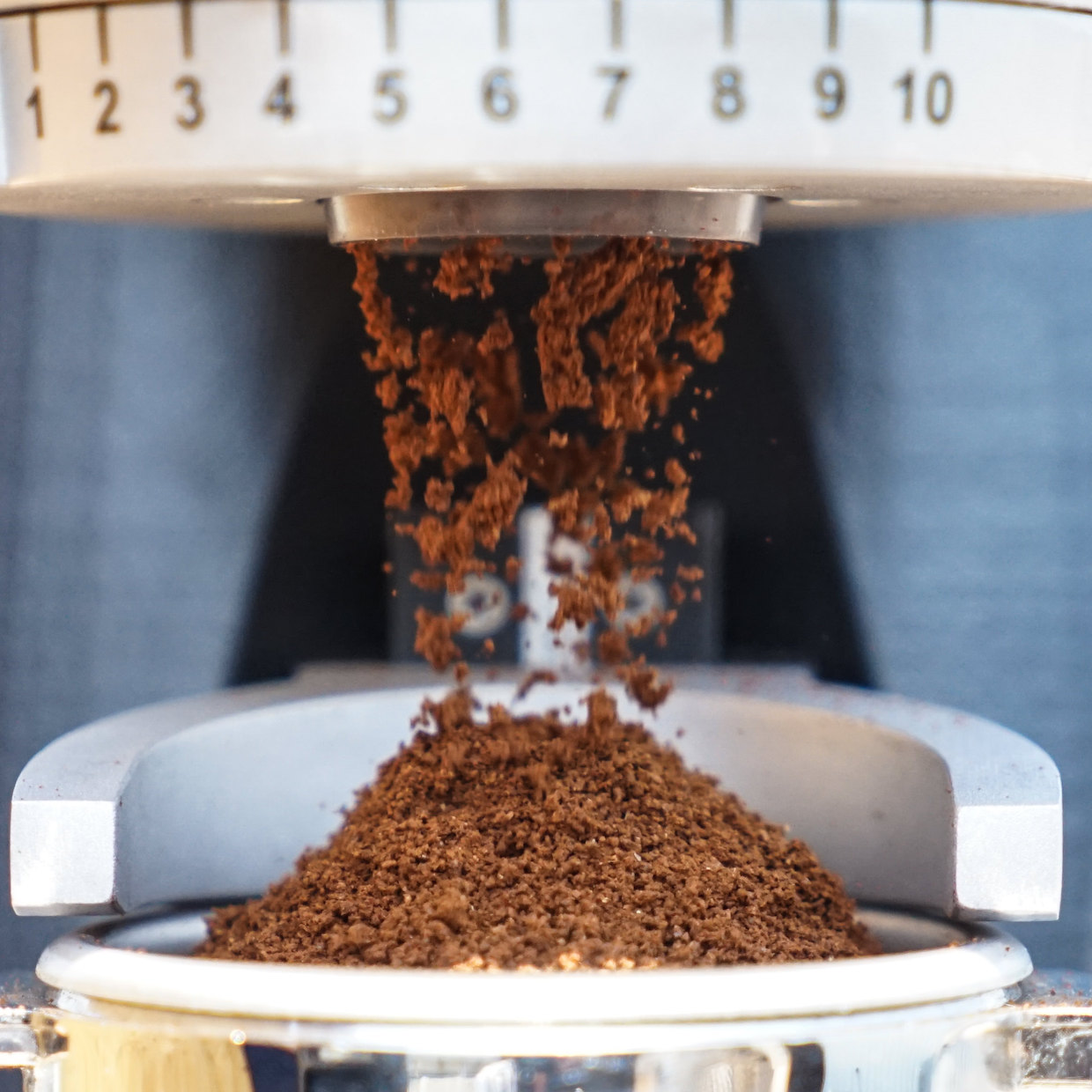 Followers of developments in new grinding technology will recognize the name Etzinger from its appearance in descriptions of the Baratza Sette grinder, where a central breakthrough was referred to as the Etzinger Mechanism. It represented an innovative spin, if you will, on the conical grinding process, in which the inner burr remains fixed and a motor-driven ring burr spins around it, which is opposite the norm of a stationary ring burr and motor-spun cone burr…[read more]
Amid the flurry of new products on the showroom floor at the SCA Expo in Seattle last week, some colorful items on display in the brightly lit booth for the Compak Coffee Grinding Company contributed to the excitement. The company introduced its PK line of grinders, reflecting about two years of R&D and featuring Compak's first built-in grind-by-weight tech…[read more]
Longstanding espresso grinder manufacturer Mazzer Luigi SPA has been a go-to name in the espresso grinding game for cafes of all sizes throughout the evolution of the specialty coffee scene over recent "waves" and trends. Enduring workhorses such as the flat-burred Super Jolly and Major, and the conical-burred Kony and Robur, have been flanking espresso machines far and wide….[read more]
FOR MAKING COFFEE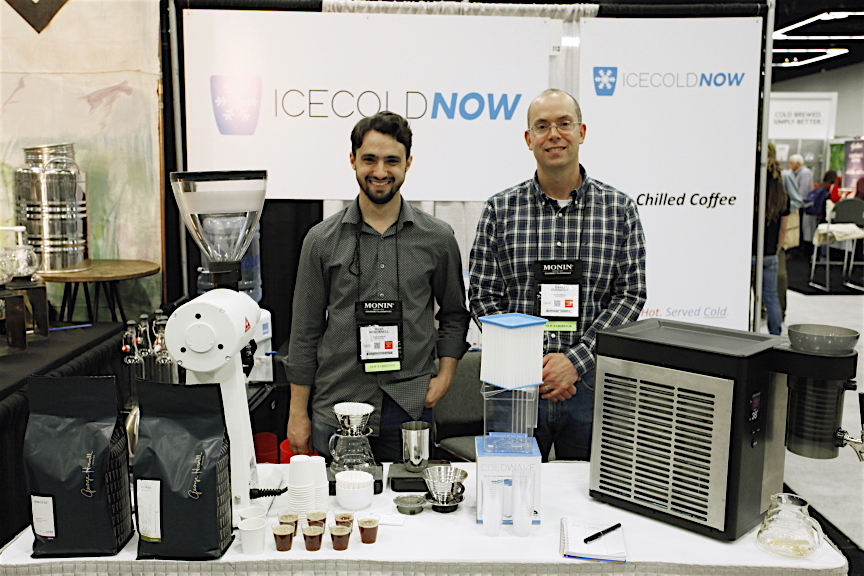 An external LCD screen displays the liquid's current and target temperatures, the latter set by the user. It is being pitched as a compact, café-friendly machine, offering flash-chilling functionality by way of a heat-exchange, refrigeration-style system, bringing 16 ounces of coffee or other beverage down to cold refreshment temperatures without any dilution by ice or other inputs…[read more]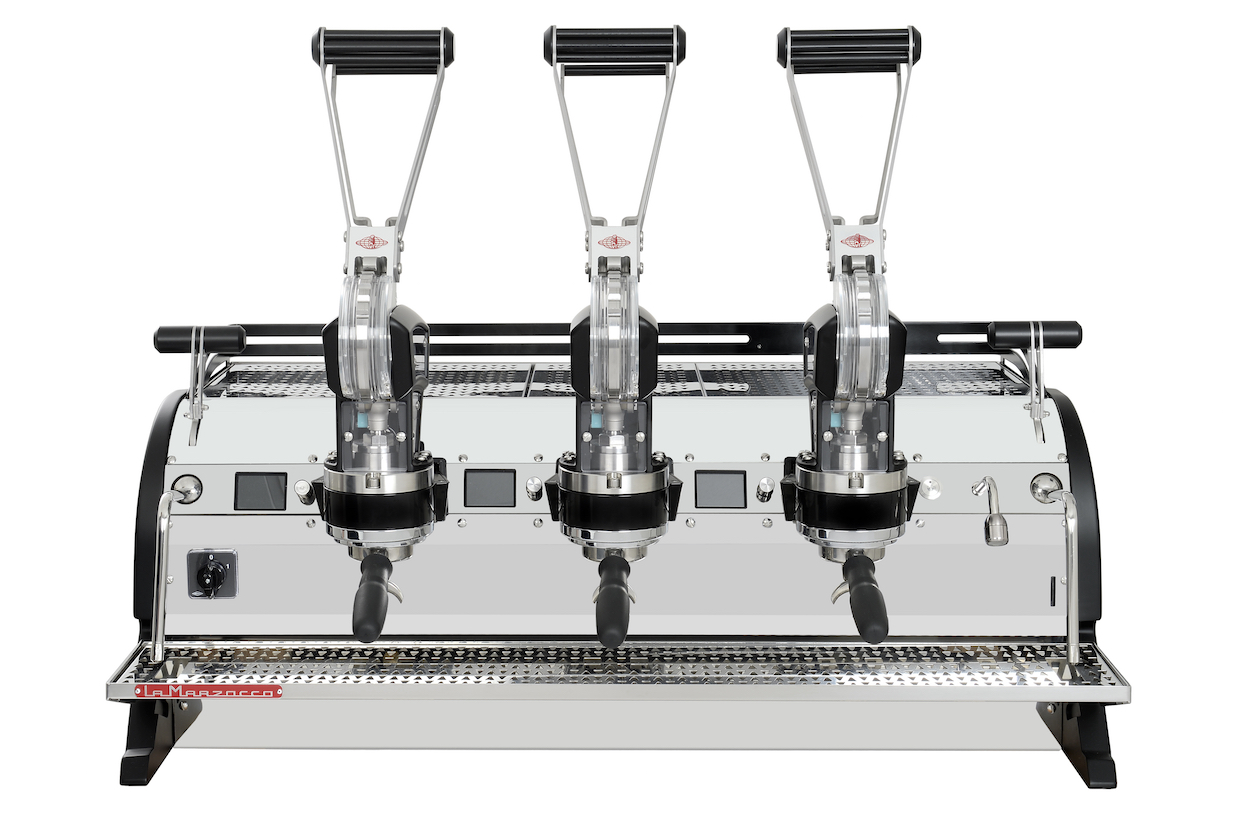 Espresso machine manufacturing titan La Marzocco has unveiled the final market-ready versions in its innovative new manual lever espresso machine line, called Leva. The Italian company displayed the new commercial-level machines at the Host show in Milan last week, roughly two years after first unveiling an initial prototype, which was then called La Curva…[read more]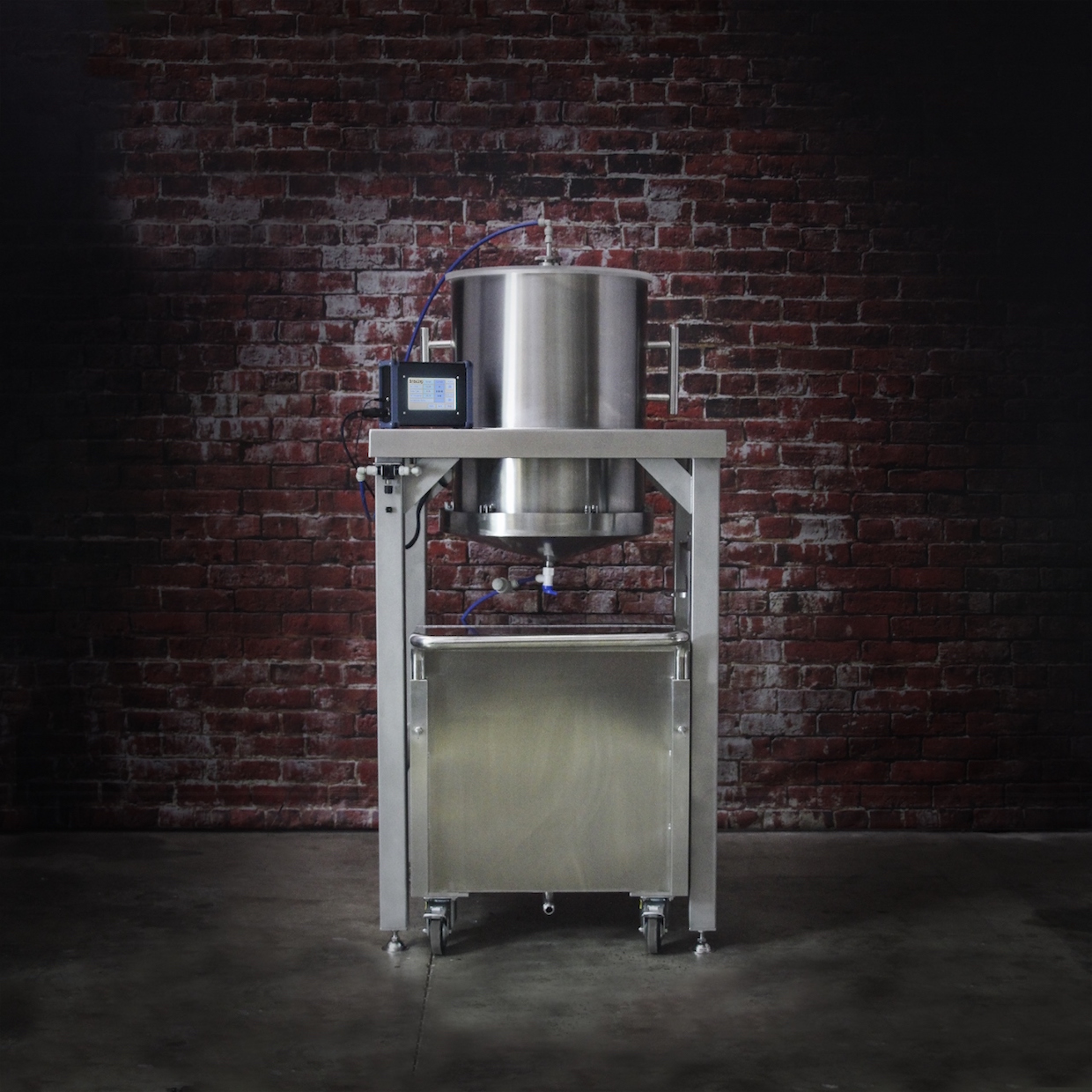 With digital precision and a capacious stainless steel brew container, the Brew Bomb X45 brewing system offers precise control over the gradual dispensation of water upon a bed of ground coffee and monitors the flow, providing data that users can consider in making adjustments to flow, grind and brew duration…[read more]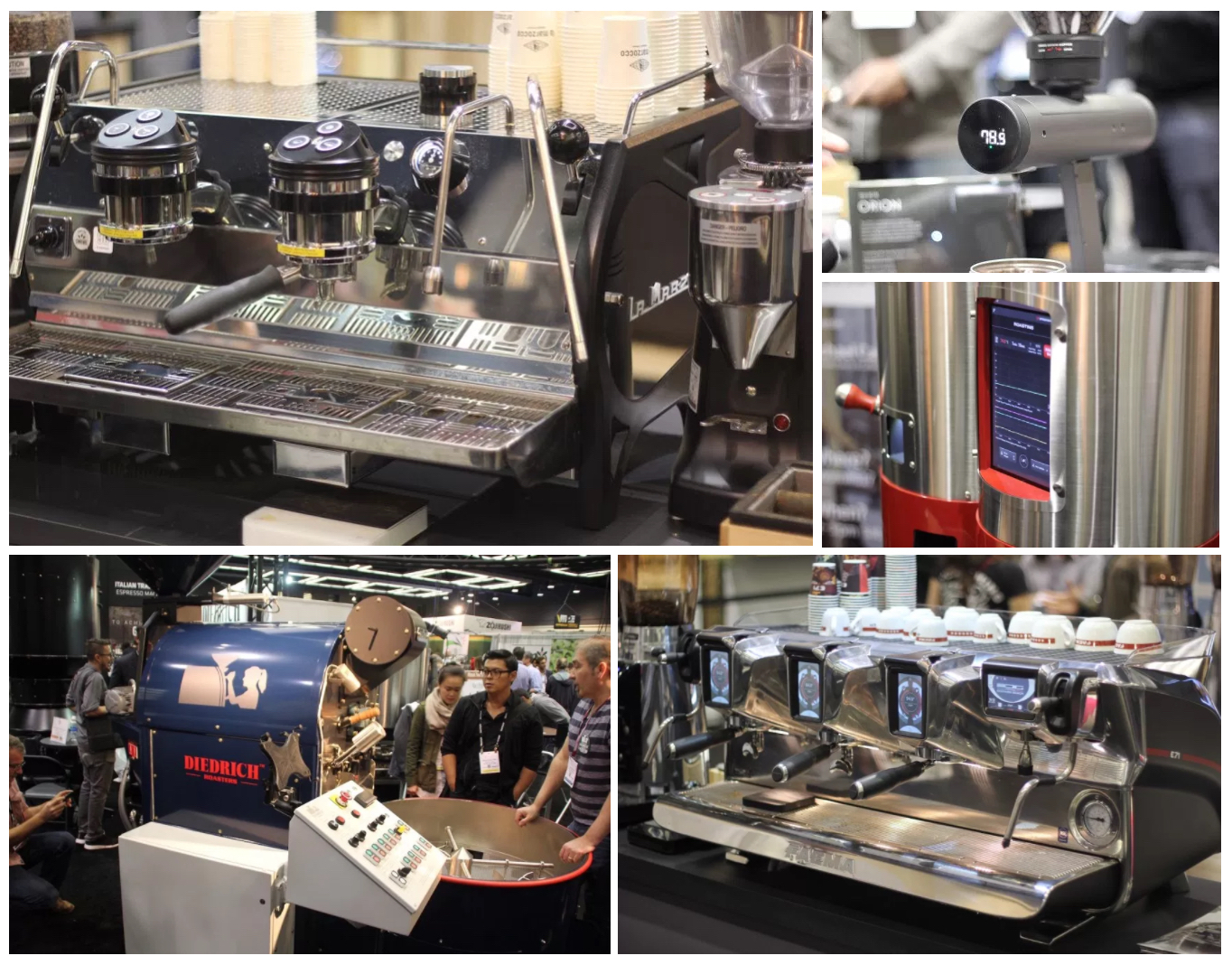 Some people come to compete; some people come to learn; and some people prioritize the many networking opportunities. Yet at the SCA Global Specialty Coffee Expo, the flood of shiny new products typically offers at least a few exciting points of interest to anyone in coffee. Whether one's interest is in roasting, espresso, cold coffee, batch or single-cup brewing, innovation abounds on the showroom floor…[read more]
The Storm is an industrial cold brew coffee maker that applies the same fundamental RAIN (reverse atmospheric infusion) technology as BKON's single-cup brewer to colder temperature brews and at a much higher volume. In a 15-minute brew cycle, the Storm's large single tank extracts up to 100 gallons of complex, terroir-indicative cold brew…[read more]
A new batch brewer from Swedish coffee equipment and service company 3Temp called The Hipster has begun making its first appearances in the United States. And like its recent predecessors in batch brewing design and mechanical innovation, such as the Alpha Dominche's Sight machine and the Ground Control by Voga Coffee, there's more to The Hipster than its brazenly stylish appearance…[read more]