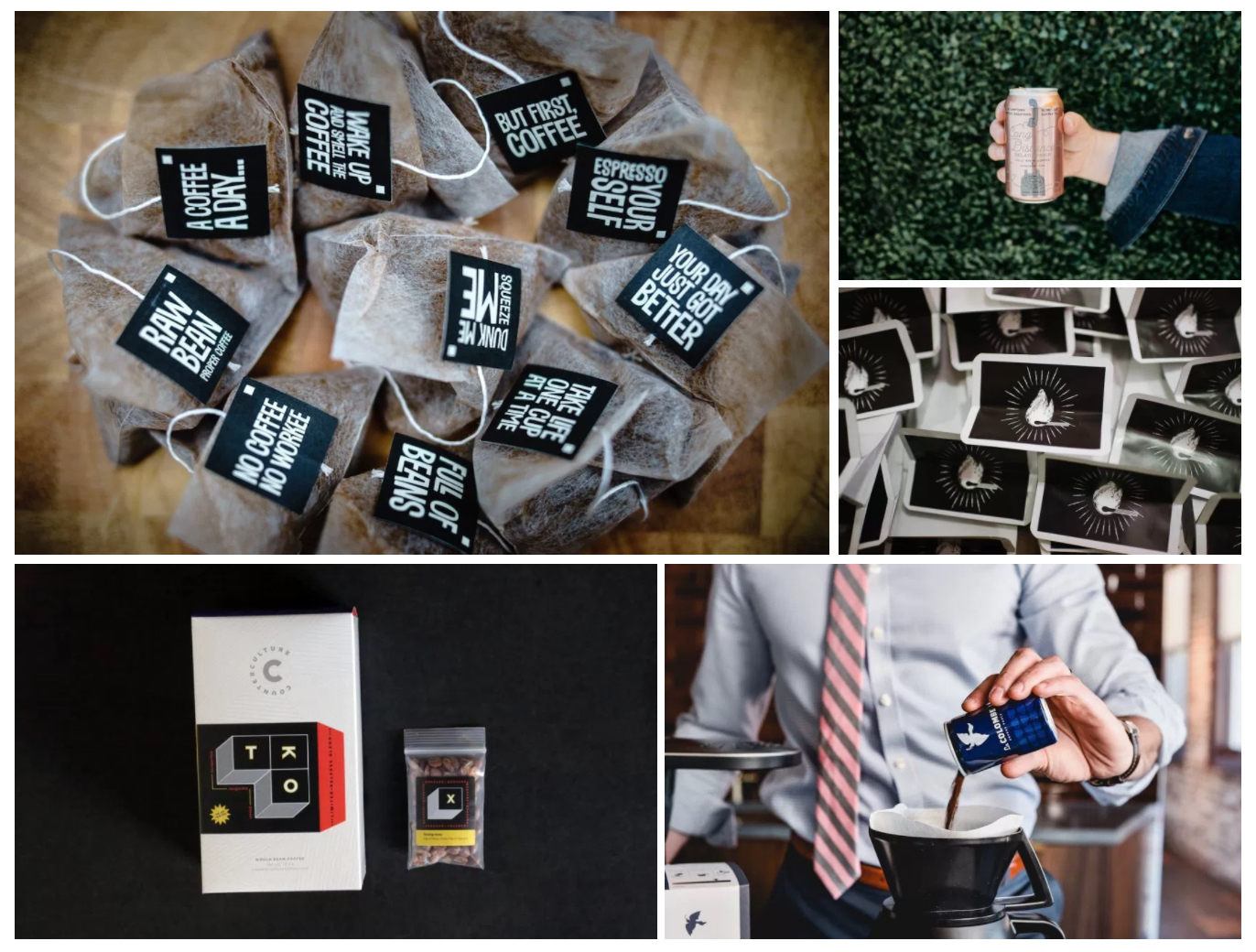 We tend to focus most often on how coffee is grown, sourced, roasted, served and sold, with our concentration naturally landing on people, places, and shiny new equipment. In the midst of so many swaying trees it can be easy to overlook the forest of actual roasted coffee and drinkable products that result.
It's one the industry's sweeter ironies that the literal, tangible consumer products created in all these exchanges are generally fleeting; shifting in and out with the seasons, vanishing from recognition as quickly as they arrive. Yet these products are the cornerstone of it all.
While many coffee companies nowadays are endeavoring to connect consumers to producers as directly as possible with info and exposure about origins and processes, there are occasional releases that take education a step further by way of creative juxtapositions, collaborations or other eye-opening techniques.
It's also important to recognize nowadays that it's not all about the beans — that is, not just the whole bean coffee products. This past year witnessed a proliferation of ready-to-drink cold coffee products, as well as a growing category of pre-ground and individually packaged "ready-to-brew" products.
Below is a smattering of product releases and developments that have stood out this year.
WHOLE BEAN RELEASES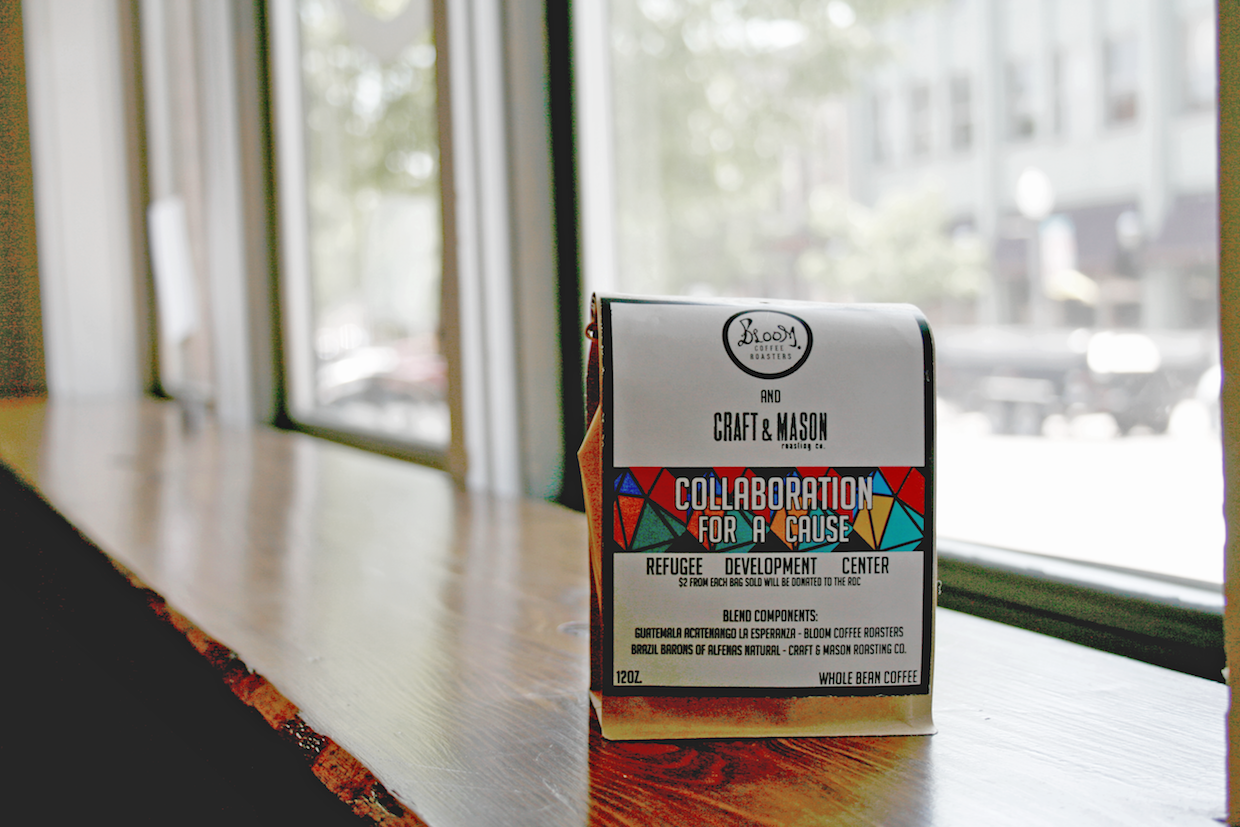 While quality-focused micro roasteries in a mid-sized market might naturally be viewed as competitors, two Lansing, Mich.-based coffee companies have contradicted that impression as they have teamed up for a creative collaboration that promotes the city's craft coffee culture while also supporting a worthy community-driven cause…[read more]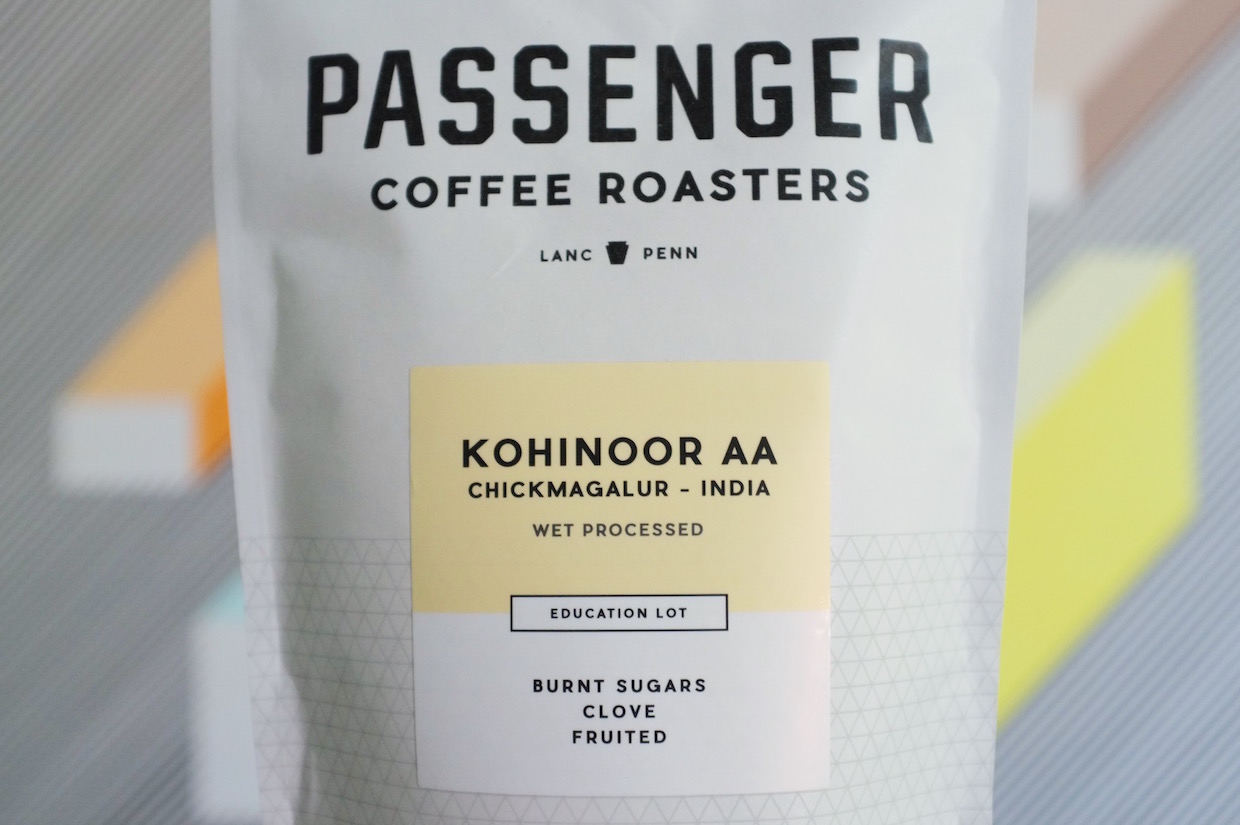 Passenger Director of Coffee David Stallings told Daily Coffee News that the company has been experimenting with freezing greens since its inception three years ago, while finding no diminished attributes in the frozen coffees up to this point…[read more]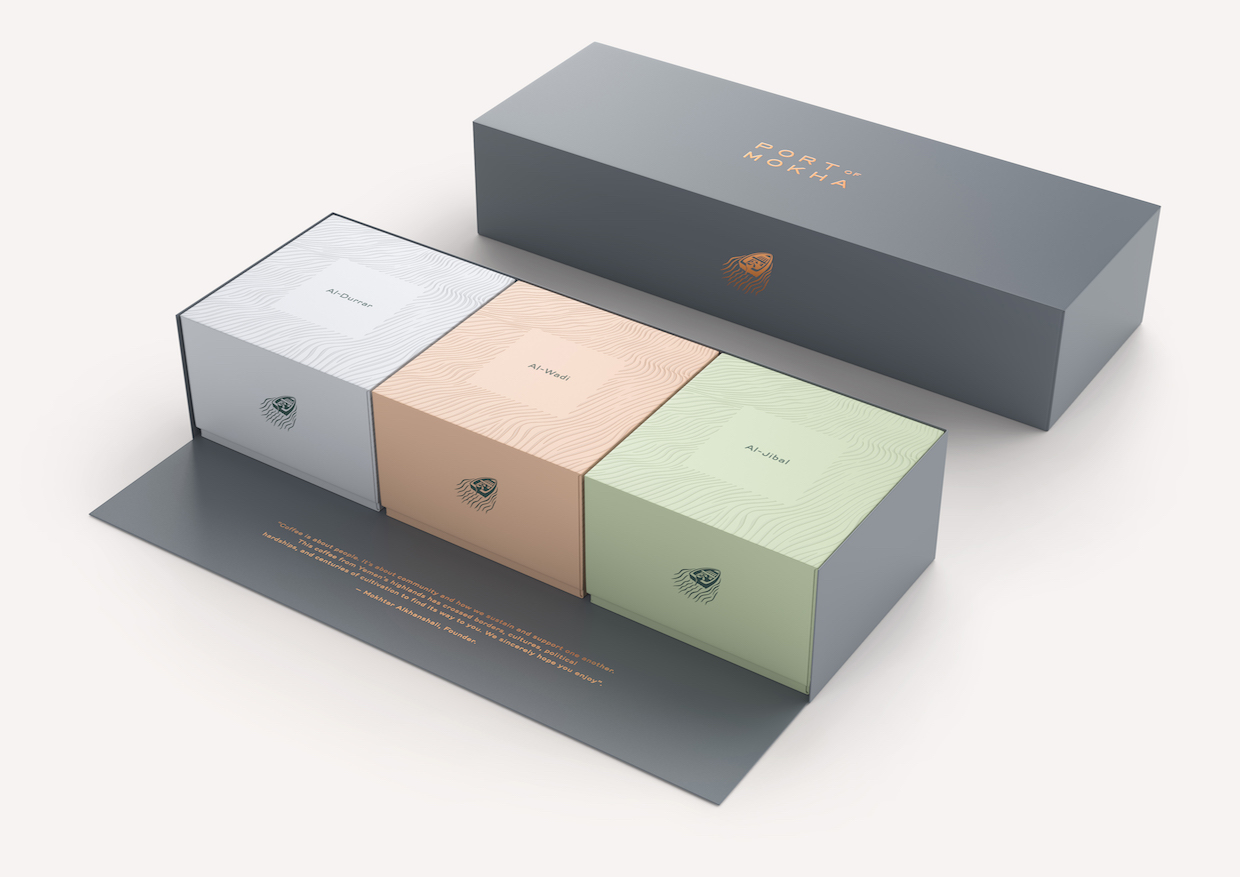 Oakland, California, and Sana'a, Yemen-based green coffee exporter/importer Port of Mokha is selling roasted coffee direct to consumers, unveiling a box set of three coffees from Yemen, each neatly packaged in 4-ounce boxes, for $158…[read more]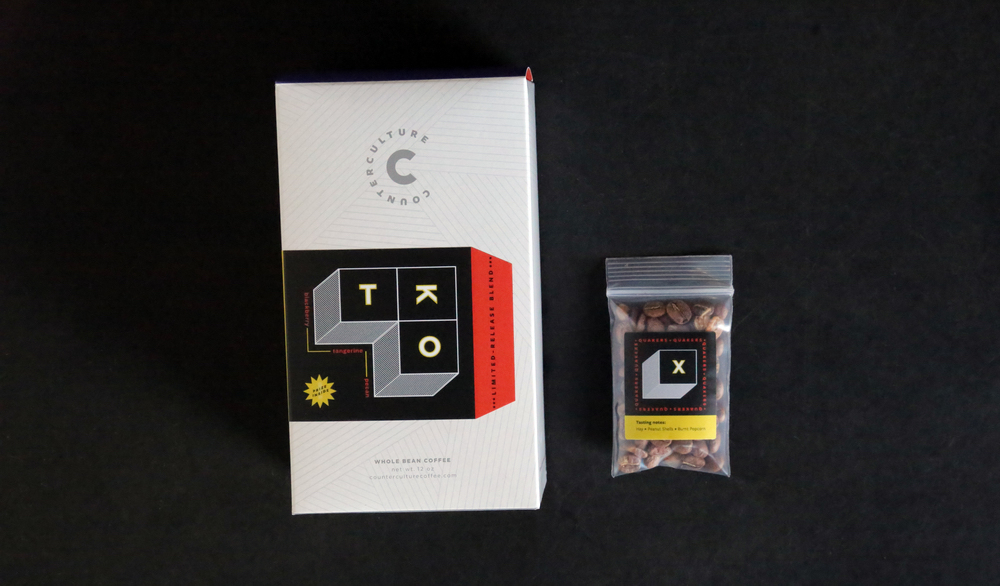 The company's TKO release — referencing a technical knockout in boxing — is composed of a blend of washed-process coffees from Ethiopia, Kenya and Guatemala. In this case, the bag of roasted, blended coffee is joined by another, much smaller bag of coffee, one filled with clearly over-roasted or under-roasted beans that were "knocked out" through the QC process…[read more]
The craft of coffee roasting is of course both an art and a science, although as so many roasters are necessarily team players whose accomplishments are folded into the furtherance of a company, the public rarely gets a chance to know or appreciate their contributions individually. The Matchbook Coffee Project has emerged to provide some professional roasters the opportunity to step out from the behind the curtain…[read more]
Since 2014, Sierra Nevada has been hosting an annual collaboration event, bringing together brewers representing different styles and brands to create an experimental variety 12-pack. In November 2016, the event was called Beer Camp, and it was in this synergistic environment that the seeds of a creative specialty coffee collaboration were planted…[read more]
COLD COFFEE, CRUSHING IT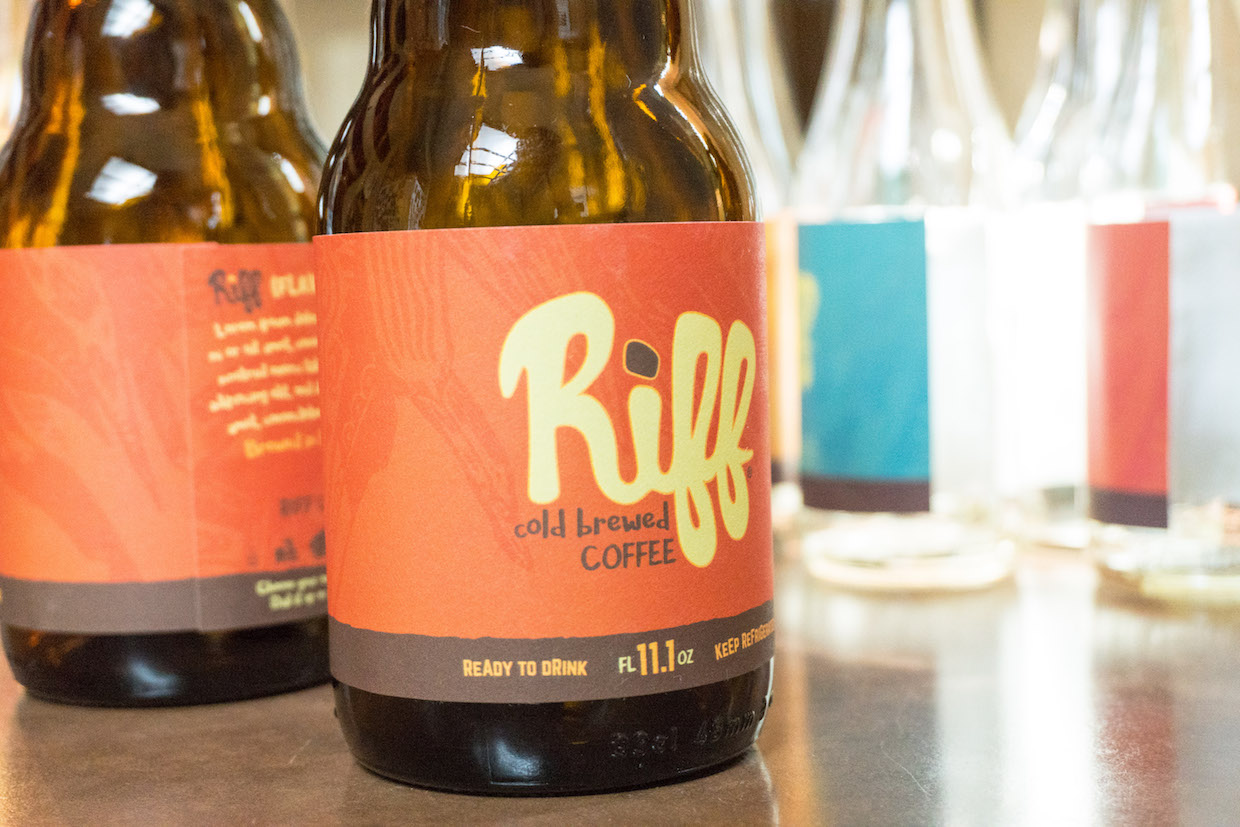 For former Stumptown Coffee Roasters food scientist Nate Armbrust, the question, "Why start a cold brew company now?" has an obvious answer. "I love all coffee cold brewed," said Armbrust, who a few weeks ago officially launched Riff Cold Brewed in Bend, Oregon, with several business partners…[read more]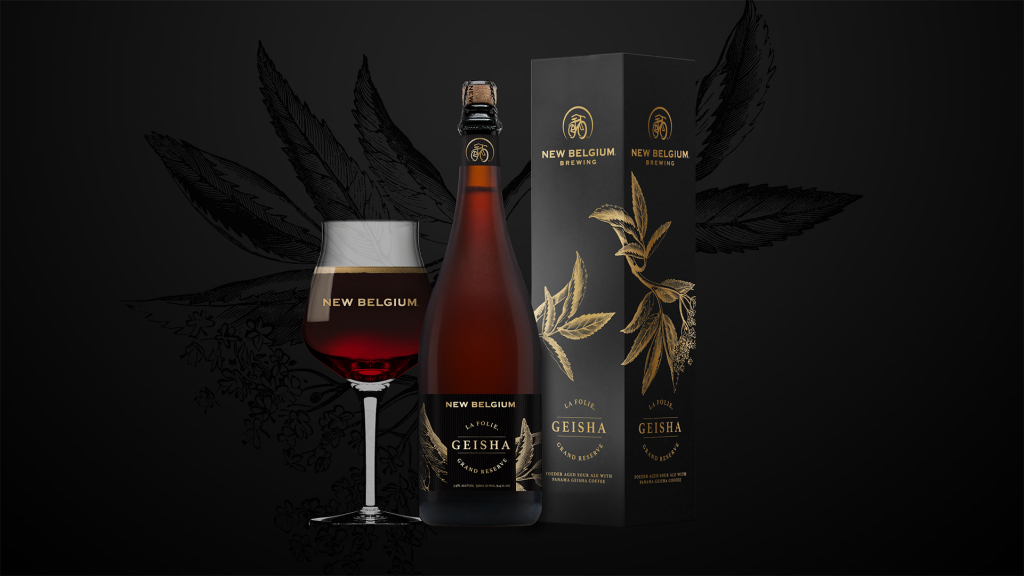 The highly coveted coffee is now part of a beer collaboration with Fort Collins, Colorado-based New Belgium Brewing, resulting not only in the most expensive beer in NBB's history, but also one that supports the agricultural communities from which ingredients are sourced…[read more]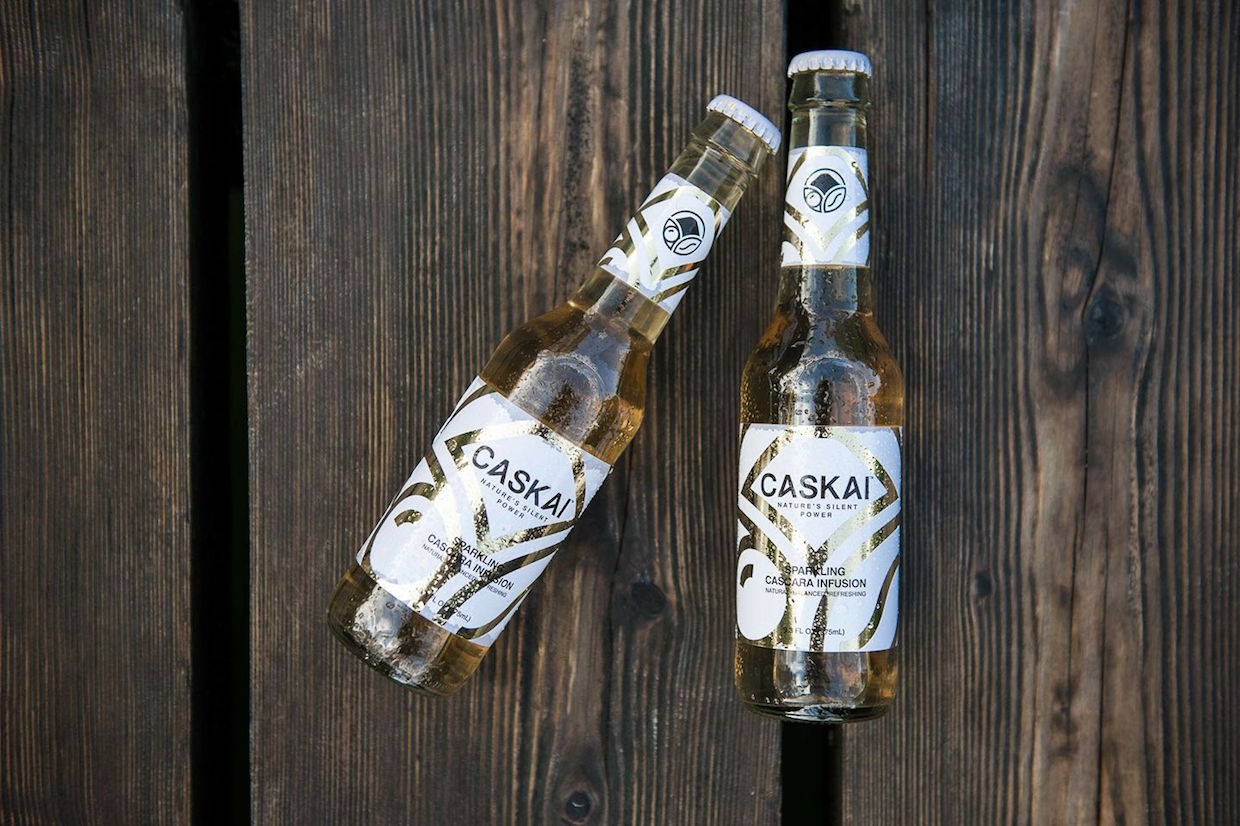 Caskai, an upstart cascara-based beverage company headquartered in Austria, this week unveiled its first product in the U.S. market, while opening a U.S. headquarters in Davidson, North Carolina, and a satellite office in Seattle…[read more]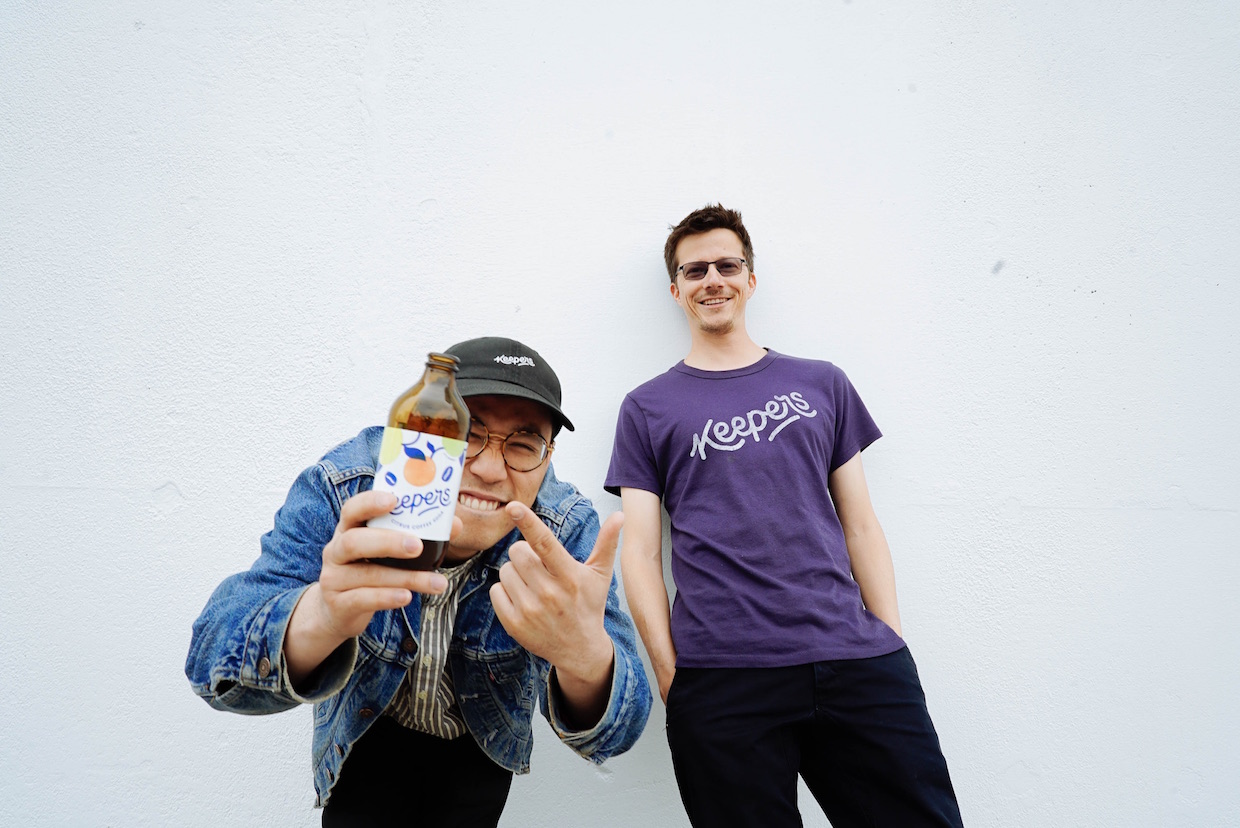 Soda has often been an effervescent addition to coffee-based mocktails at adventurous coffee bars, but it was nevertheless a milestone when Stumptown announced the nationwide release of a new line of canned, sweetened coffee sodas earlier this year. Now, alongside those in select Whole Foods and smaller markets around New York City, another coffee-based soda has bubbled to the surface: Keepers…[read more]
The battle for elbow room on retail shelves can't help but seem fierce in the field of cold coffee beverages. However, the reason so many brands can emerge all at once in the first place is precisely because they're not actually competing against one another; they're collectively competing against beverages in neighboring categories, such as energy drinks and sugary sodas…[read more]
YOU GOT SINGLE-SERVED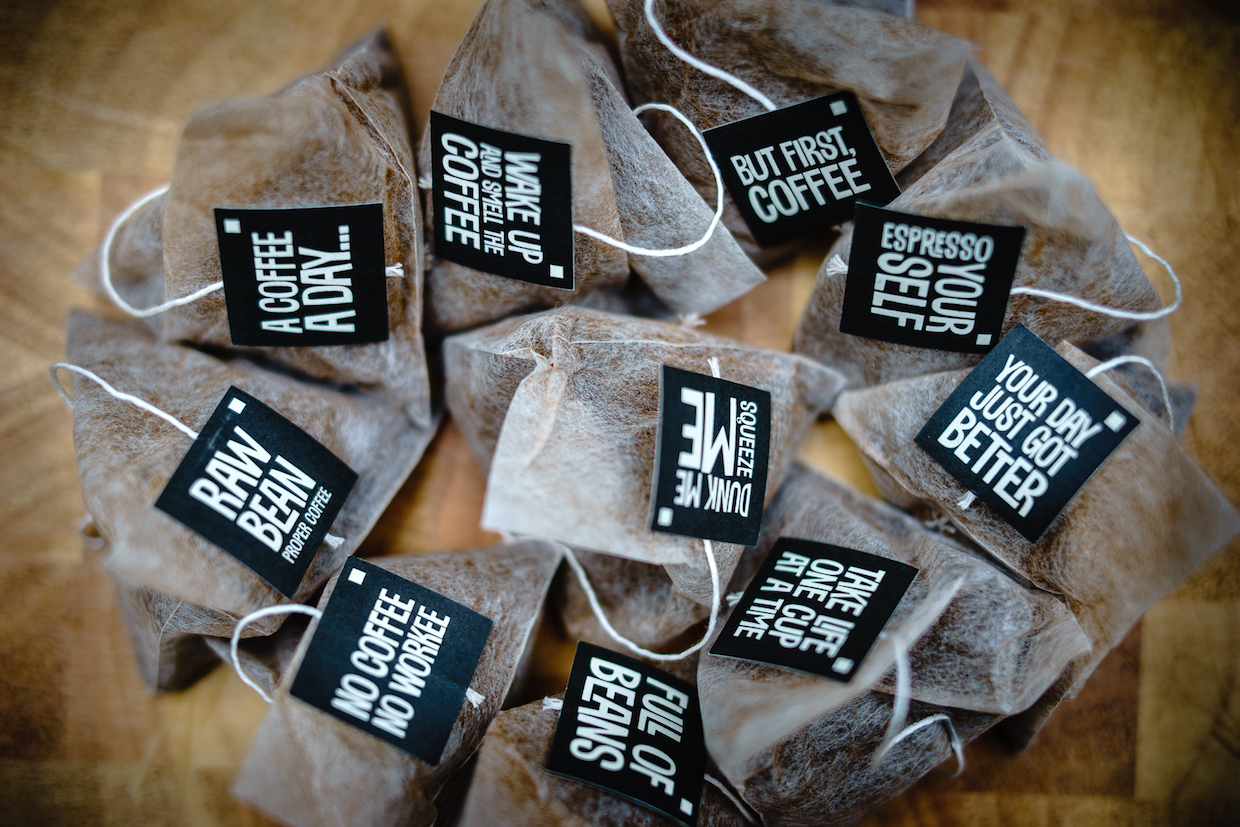 Raw Bean's Bean Bags are larger, pyramid-shaped bags, each containing 12 grams of pre-ground specialty coffee of clearly designated origins, roasted only upon confirmation of an order placed by a retailer, in an effort to deliver as fresh a product as possible…[read more]
In some coffee-growing regions in Ethiopia, Indonesia and elsewhere, it is a long-established practice to steep the leaves from coffee trees in hot water for a tea-like beverage. A new company called Wize Monkey is planning to bring its form of the beverage to a wealth of new drinkers, launching its Coffee Leaf Teas in the United States this fall…[read more]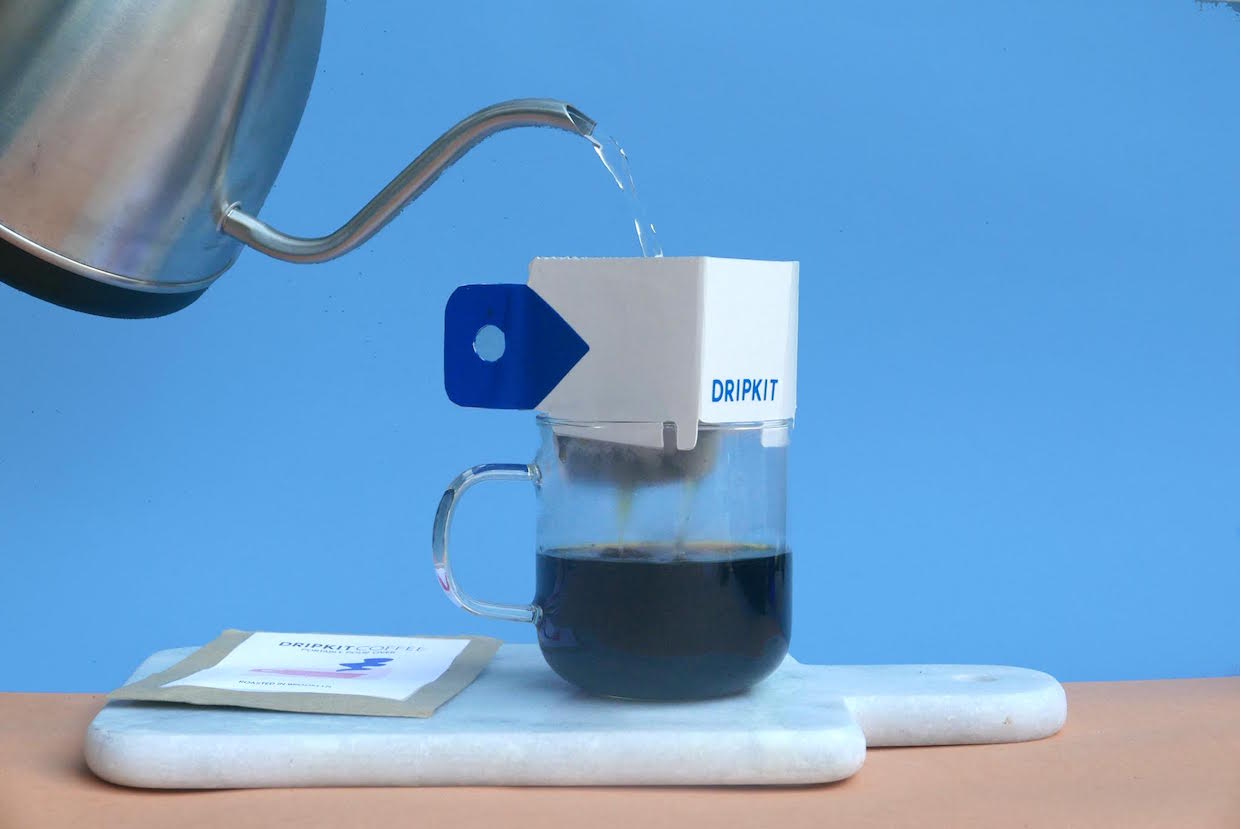 Along with packaged, pre-ground coffee products on the rise in the specialty coffee market from large players such as La Colombe and Blue Bottle, there has also been an increase in the number of complete, disposable mug-top drippers with pre-ground coffee included, such as the Kuju Pocket Pourover and Libra Coffee's Pourtables…[read more]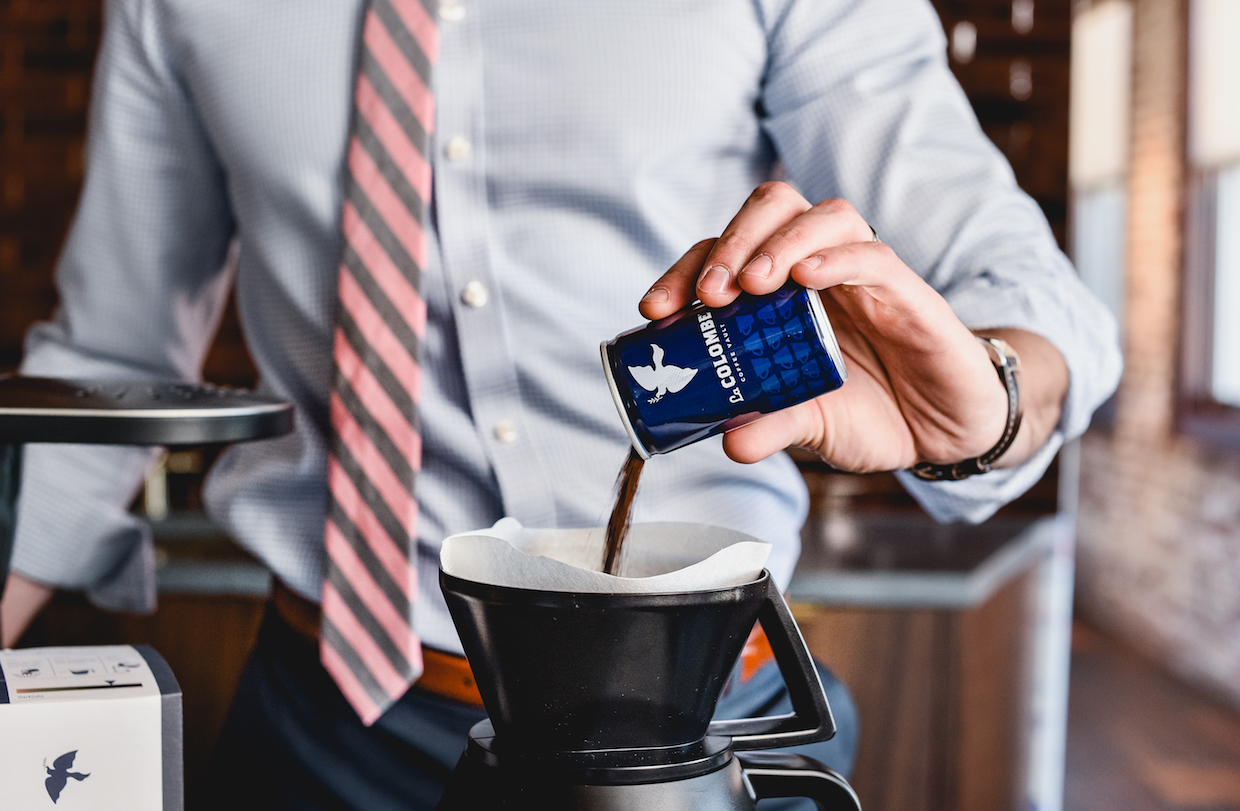 While Philadelphia-based La Colombe Coffee Roasters has retail café locations in New York, Washington D.C., Los Angeles, Boston, and Chicago, an equally strong focus of the company lately seems to be a push outside the café…[read more]