With the number of shop openings far outweighing that of shop closings over the past 12 months, 2015 proved to provide plenty of room for retail growth in the upscale specialty coffee segment. This growth was seen in virtually all corners of the United States and Canada, with ambitious retailers staking claims in the most mature markets like Portland and Seattle, as well as forging new ground in what might be considered more emerging markets, like Asheville and Buffalo.
Daily Coffee News reported on scores of individual openings this year, yet here we have tried to pare the list of new shops down to just 30 — those representing some of the most interesting in terms of interior design, bar flow, business and community collaboration, menu design and service approach. Most of all, we tried to share the stories of shops that demonstrate some tangible form of conceptual innovation.
The "third wave" concept is well-enough entrenched that imitation plainly exists, and we expect this to continue as further consolidation and investment shape coffee's retail landscape. But each of the shops in this list, we hope, reflects a vision beyond mere imitation. We looked for strong differentiating factors above commonly seen markers such as clean interior lines; bright brand colors against neutral interior palettes; signature espresso-based drinks; the latest, shiniest brewing equipment; a multiroaster program drawing from the same large handful of companies in San Francisco and Portland; etc. There is of course no formula for a successful shop, nor for innovation, and some of the shops profiled below will not survive 2016. Yet each has in some way planted a unique flag in the ground.
Here we present in loosely chronological order what is by no means an exhaustive list of 2015's most interesting openings, as we look forward to many more in 2016:
After a rapid ascension as a professional barista that took her from her native East Coast to Denver, Elle Taylor made the huge and somewhat terrifying leap from employee to proprietor. "I got to the point where I thought, 'I think I could figure this out on my own,' " Taylor told Daily Coffee News in 2015. "I'm passionate enough about the science and the service and the beauty of it all that I think I can make it work. I can do this."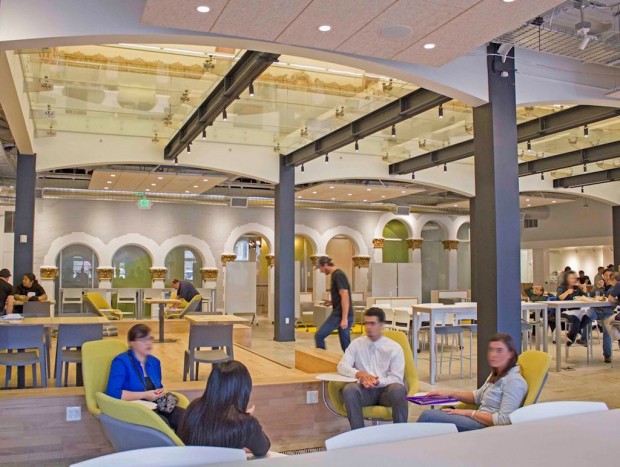 While some smaller cafes shy away from wi-fi to discourage space-and-time-eating laptop use, a new cafe concept in the heart of Silicon Valley is taking the opposite approach. German multinational technology company SAP SE unveiled Hanahaus, which the company describes as a "cafe and community workspace that aims to foster a vibrant culture of technology innovation."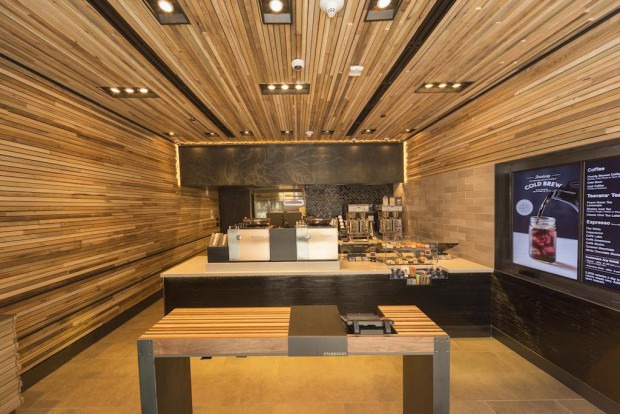 Starbucks opened its first "Express" store in New York, one of several express locations coming to the city as the company pilots the mini store concept. At 538 square feet on the ground floor of the Fourteen Wall Street building, the shop is designed for maximum speed and efficiency. It is, fittingly, directly across the street from the New York Stock Exchange, a place that defies the traditional space-time continuums.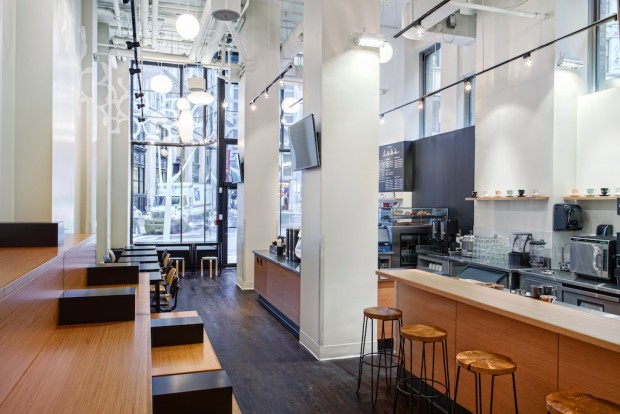 From California's Blue Bottle to New York's Gorilla Coffee, it is with increasing frequency that we hear of North American coffee companies expanding into the metropolitan coffee markets of Japan. At the same time, U.S. reverence for the coffee culture of Japan presents an equal and reciprocal opportunity for overseas expansion by Japanese coffee companies, which is exactly what longstanding Kyoto-based company Ogawa Coffee hopes to tap into with its first U.S. cafe in Boston, Mass.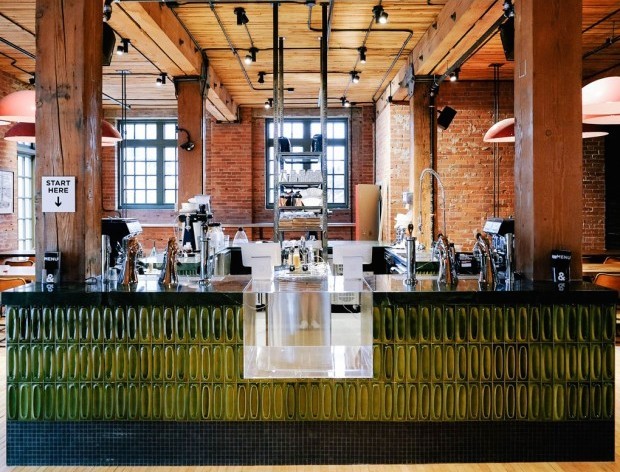 Phil & Sebastian Coffee Roasters opened inside the Simmons Building in Calgary's East Village, where the prominent Canadian roaster and retailer is joined by the bakery Sidewalk Citizen and new restaurant Charbar. Not only does the opening reflect a thoughtful reuse of a long-neglected building, it also introduces a creative collaboration between three cutting-edge companies at the vanguard of Calgary's culinary scene.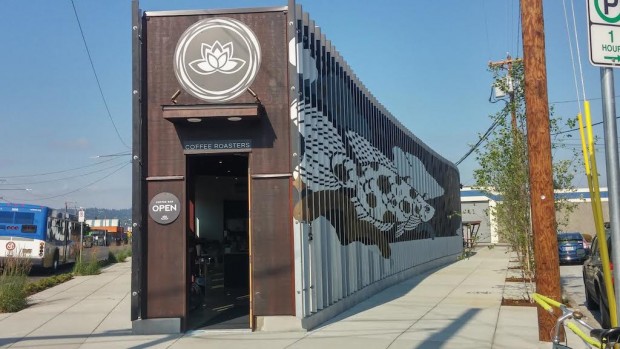 Portland micro-roaster and retailer Seven Virtues Coffee Roasters quietly opened the doors to its second location in June as part of a nascent cluster of micro-restaurants housed within The Zipper, a new construction project by the literally groundbreaking Portland firm Guerrilla Development.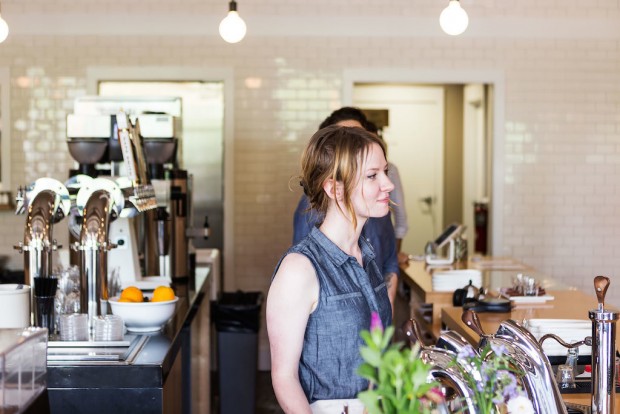 From modest beginnings as a popup in Nashville's Germantown neighborhood, Steadfast Coffee has been making some big plays, not the least of which is the unveiling of its permanent brick-and-mortar bar and cafe in the expanded space off Taylor St. and 6th Ave N.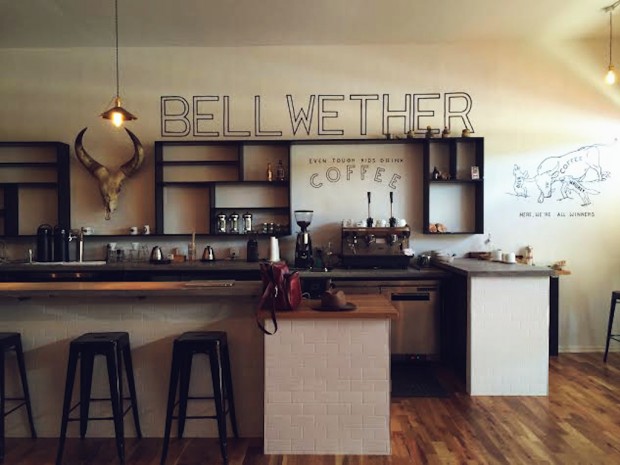 If Don Draper were a young man living in Denver today, he would certainly have been excited for the mid-August opening of the many-headed Hydra of a business that is Bellwether. Slated to be part designer clothier, part high-end whiskey bar, part multiroaster coffee shop, and part co-working space, Bellwether's quest for quality is matched only by its masculine bearing.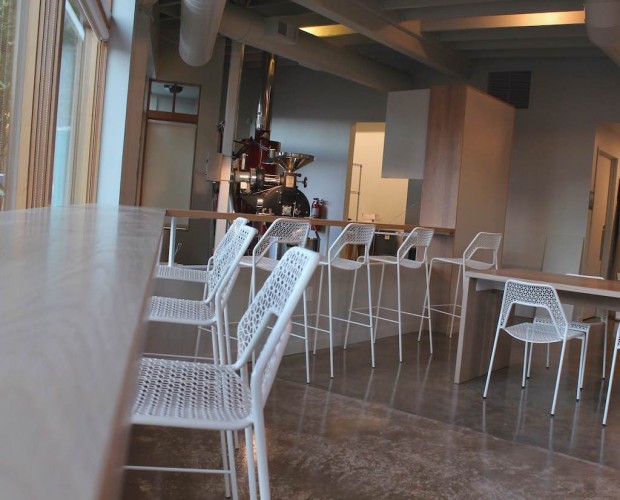 At the helm of ULR is Katherine Harris, a second-generation veteran of Portland's culinary scene whose parents founded the fine catering & event-planning company Food in Bloom, and whose father, a co-owner of Upper Left, continues to have a hand in the upscale breakfast/lunch brand Daily Café, with three locations around town.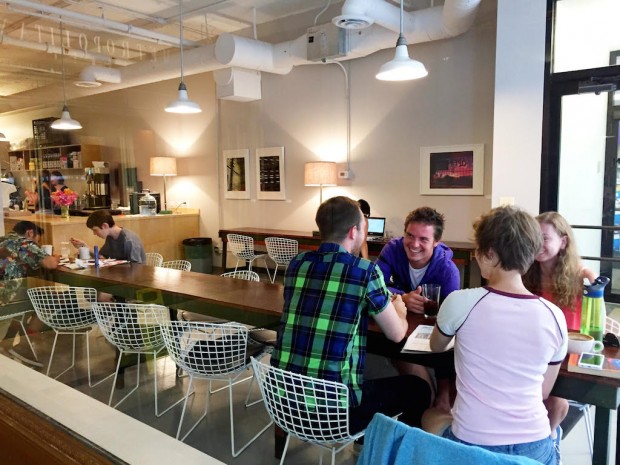 The structural frame of Chicago's Bow Truss Coffee Roasters is in the midst of fast-track construction. The Chicago roaster/retailer, which in 2014 opened its third café, cut the ribbon on its fift, sixth and seventh locations this year, with more on the horizon.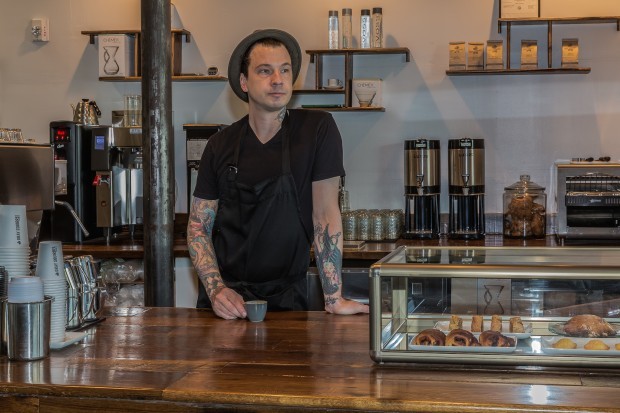 As a coffee professional who's toiled on the industry's highest rungs, what do you do when you find yourself transplanted to a new home in a strange city? You walk the neighborhood, make quick friends with everyone around you, shower the local coffee community with praise, and you open a roastery and coffee bar across the street — that's what.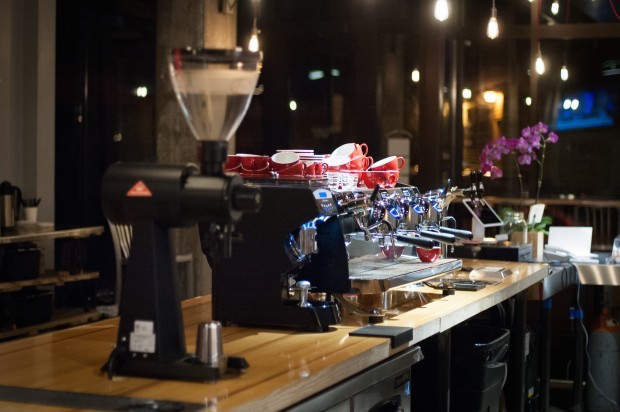 Madison's (Wisc.) entrenched culture of agro-awareness is a primary reason 2011 World Barista Champion Alejandro Mendez decided to set up shop there. Along with three other local business partners — Todd Allbaugh, and Silas and Nelson Valle — Mendez opened 5th Element Coffee, a beautiful, simple shop that pays tribute to Mendez's native El Salvador while shining a bright light on Salvadoran coffees and the farmers who produce it. It's a fitting approach for Mendez, who was the first WBC champion ever from a coffee-producing country in what was then an 11-year-old competition.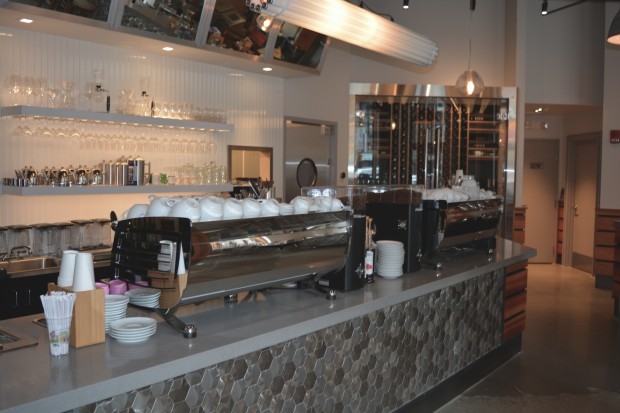 2015 was a monumental time in the history of Salem, Mass.-based Jaho Coffee & Tea. Not only did the company celebrate it's exact 10th anniversary in the coffee business on August 15, but Jaho also opened the doors to a beautiful and very well-equipped new coffee shop and wine bar in downtown Boston.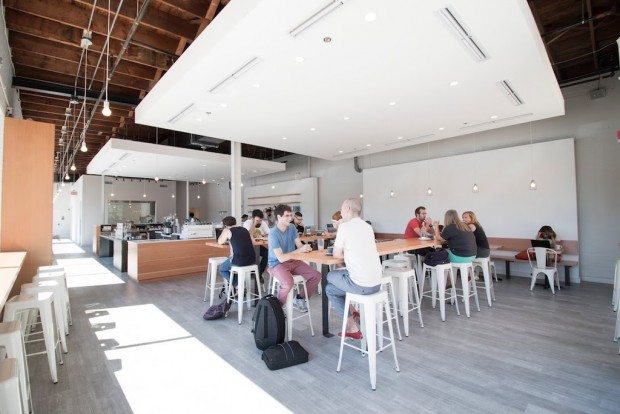 The celebrated Annapolis, Md.-based company Ceremony Coffee Roasters cut the ribbon on its second-ever retail location, an expansive 3,100-square-foot facility in the historic Mount Vernon neighborhood of Baltimore. The new space houses not only a state-of-the-art coffee bar, but also a prosumer retail equipment shop and a coffee training and education center.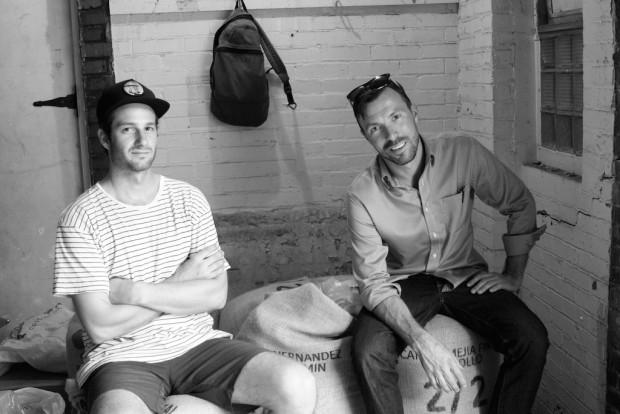 A creative new company is poised to crank the heat on the Pittsburgh specialty coffee scene, helmed by the great grandson of a laboratory science equipment pioneer that's also the nephew of the executive director of the Pittsburgh Filmmakers/Pittsburgh Center for the Arts. The relevance in both these family connections is clear in that the new outfit is called Klvn Coffee — short for kelvin, the scientific unit of temperature — and their first service location will be in the café area of the Pittsburgh Filmmakers Melwood Screening Room, in the city's North Oakland neighborhood.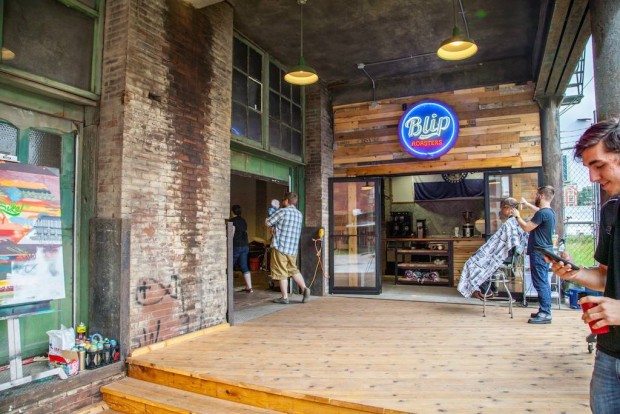 In motorcycle parlance, "blipping" is a downshifting technique in which a rider hits the throttle to match RPMs to the road speed, employed during quick deceleration to avoid abrupt reengagement from the clutch release. It's also the inspiration for the name of one of Kansas City's (Mo.) newest coffee roasting operations, Blip Roasters, which has recently revved up business operations with the opening of a small retail café that adjoins its roastery in the emerging industrial neighborhood West Bottoms.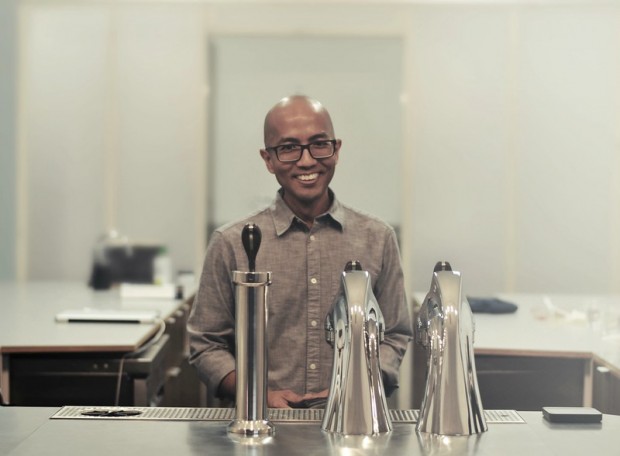 Barista and former biochemist Jack Benchakul opened the Endorffeine Coffee Bar in the Far East Plaza in Los Angeles's Chinatown, just next door to a popup bar he had been helping to operate as part of the Cognoscenti Coffee outfit inside Scoops ice cream shop.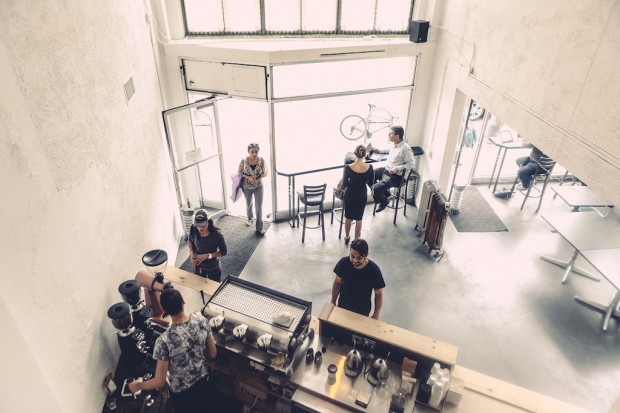 The envelope-pushing Seattle-based company Slate Coffee Roasters completed a major retail expansion, opening two new café locations in the Emerald City almost at once. Founded in 2013 by brother-sister team Chelsey Walker Watson and Keenan Walker with a single location in east Ballard that continues to go strong, Slate now has a Pioneer Square location and a University District location.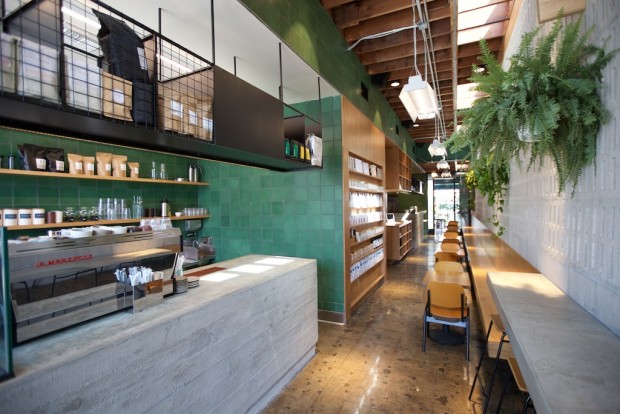 PCP, a creative and experimental coffee brand led by a group of Australians, opened its first shop in the United States, on Fairfax Avenue in Hollywood. Short for the Paramount Coffee Project, PCP was co-founded by Russell Beard (Reuben Hills, Sydney), Mark Dundon (Seven Seeds Coffee Roasters, Melbourne) and Jin Ng of Paramount House, which houses the original PCP location in Sydney.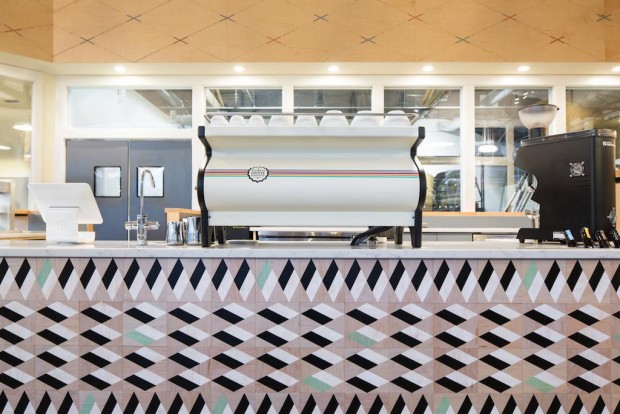 In October, Olympia Coffee Roasting Company unveiled its vastly expanded flagship roastery and café in downtown Olympia, Wash., at 600 4th Ave. A 2013 Roast magazine Roaster of the Year, Olympia has been occupying approximately 2,000 square feet since opening in space, but the expansion included an extensive reconfiguration with an additional 4,000 square feet, including a large portion of the building facing City Hall in the revitalizing downtown corridor.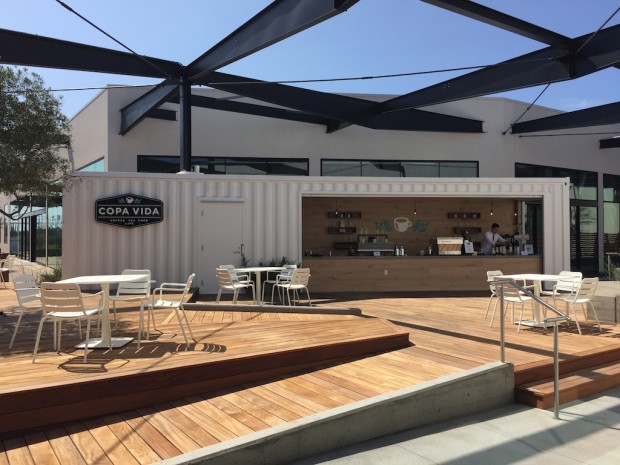 A brand new, state-of-the-art flagship café by the Pasadena, Calif. multi-roaster Copa Vida opened this fall in San Diego. Mirroring the top-end gear lineup and stellar service counter established in 2013 in their first café, the San Diego shop boasts a four-group Alpha Dominche Steampunk brewer, a three-group Spirit espresso machine by Kees van der Westen, and a two-group Curtis Seraphim in-counter installation for pour-over.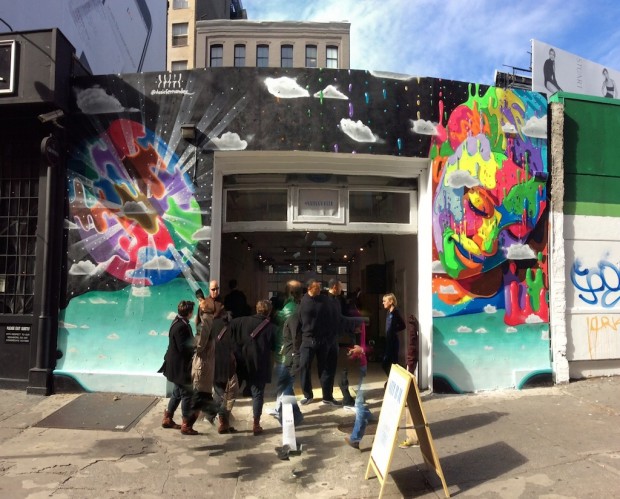 Mainstream news outlets from coast to coast marveled at an unusual coffee pop-up on the Lower East Side of Manhattan this fall staged by the Swiss Water Decaffeinated Coffee Company. The short-term coffee bar, set up within a shuttered former gas station slated for eventual demolition at 300 Lafayette Street, ran for just ten days, from October 30 to November 8. The pop-up is novel for two reasons, although the hubbub is focused far more on one than the other.
The Deep Southern company Octane Coffee revved up for expansion, adding retail locations, roasting capacity and educational opportunities in 2015. In addition to their service counters already established in the Atlanta 'hoods of Grant Park, Buckhead, and their flagship Westside location, plus two more active cafés in the Birmingham, Ala., area, Octane signed a lease on a 1,100-square-foot space at Atlanta's Woodruff Arts Center.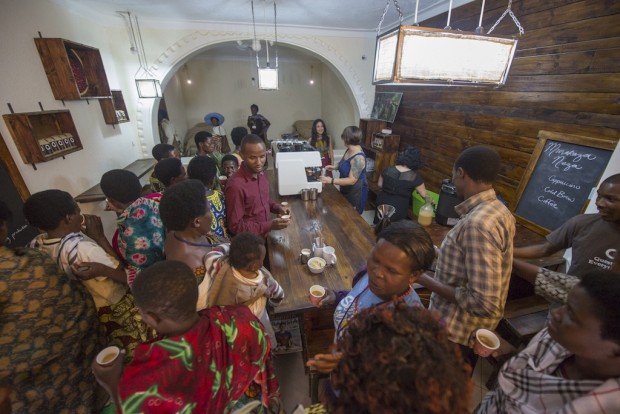 The Question Coffee café opening in Rwanda followed news of a new brand of roasted coffee spearheaded by the progressive Portland-based green coffee importer Sustainable Harvest called Question Coffee — a coffee whose entire supply chain is either B-Corp certified or eligible for certification at every link, from the farm clear to the grocery shelf.
Barismo Coffee Roasters has never had a problem asserting itself, as exemplified by the years of tenacious blogging founder Jaime Van Schyndel invested in the Barismo website, even before the company started roasting. Now the brand is poised to assert itself over two additional retail outlets, both of which are existing cafés about to be reimagined. One of them, Dwelltime, was always a Barismo at heart, while the other, Voltage Coffee and Art, had Barismo in its veins.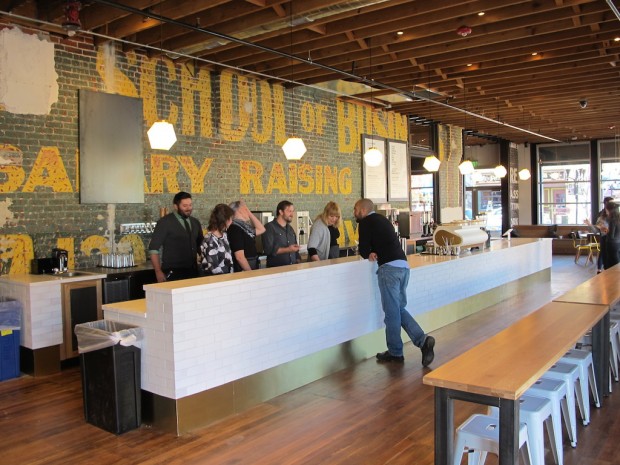 The first standalone Allegro Coffee Roasters roastery café opened its doors at 4040 Tennyson Street in Denver, Colo., introducing a program of rare coffees exclusive to the café, independent of the Whole Foods subsidiary's larger-scale grocery offerings.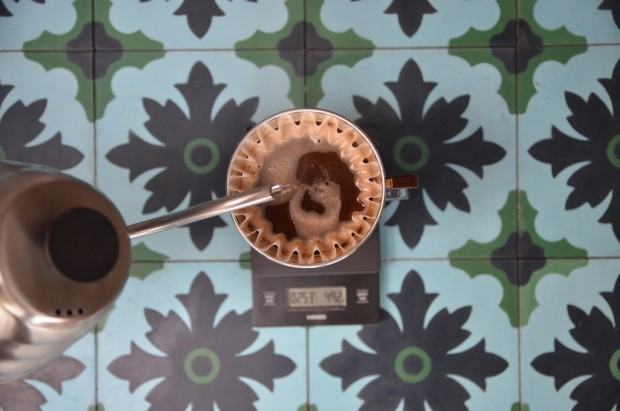 The alleged largest kachelofen in North America is gently and efficiently warming the patrons of a brand new coffee bar in the icy northeastern clime of Buffalo, N.Y., this winter. The shop is Tipico Coffee, and the kachelofen — a traditional Austrian masonry heater design that channels heat from a fireplace through brick passages to radiate out into a room — is also a fitting analogy to coffee. Each brick represents a human link in the supply chain through which the goodness of coffee radiates from origin into our lives.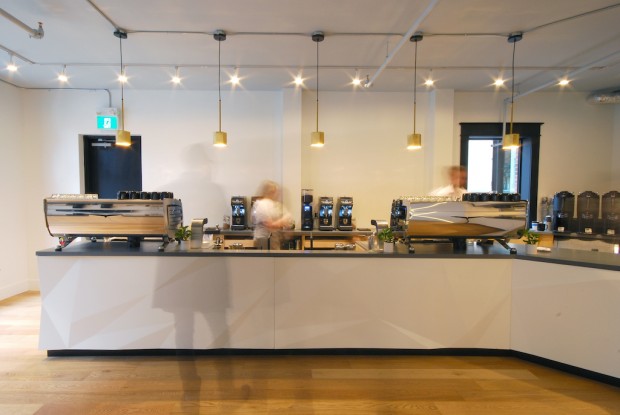 Leave it to the tech sector to go state-of-the-art when staking a café. In Toronto, the consumer and enterprise digital development firm Konrad Group is serving as parent company for Quantum Coffee, a new upscale coffee and espresso bar that opened the doors of its inaugural location at 460 King Street in early winter.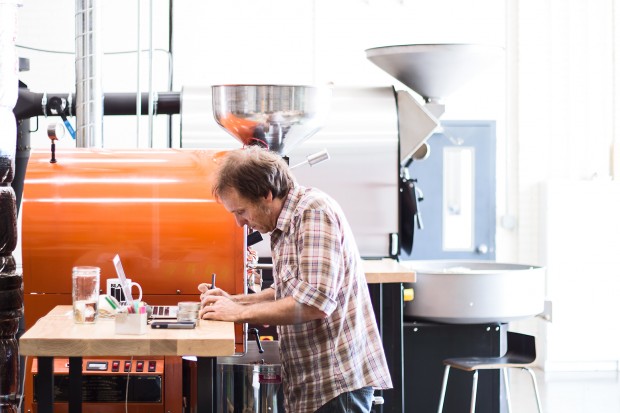 The Grand Rapids, Mich.-based roaster Madcap Coffee has climbed rapidly to interstate popularity, appearing with frequency in quality-forward single and multi-roaster cafés across the U.S. At last check, somewhere between 70 and 80 percent of their roasted output is shipped out of state, although efforts on the home front are poised to give local consumption of their goods a boost.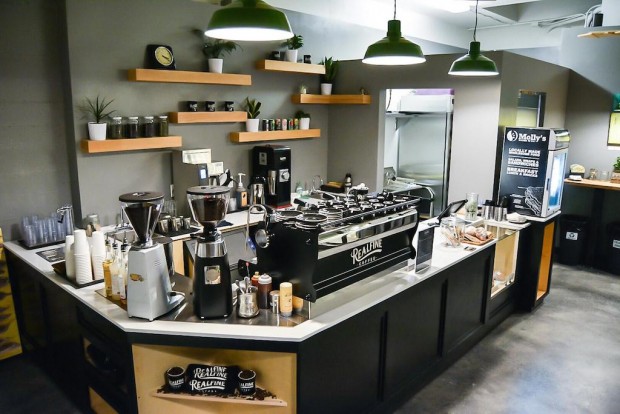 Seattle is certainly a city that's got it all, to the point that a business can thrive off supplies almost entirely from within a given neighborhood, let alone the whole city or region. A newly-opened shop in the neighborhood of West Seattle called Realfine Coffee, for one, gets almost everything it needs from within a few miles of its shop.
Nick Brown
Nick Brown is the editor of Daily Coffee News by Roast Magazine.